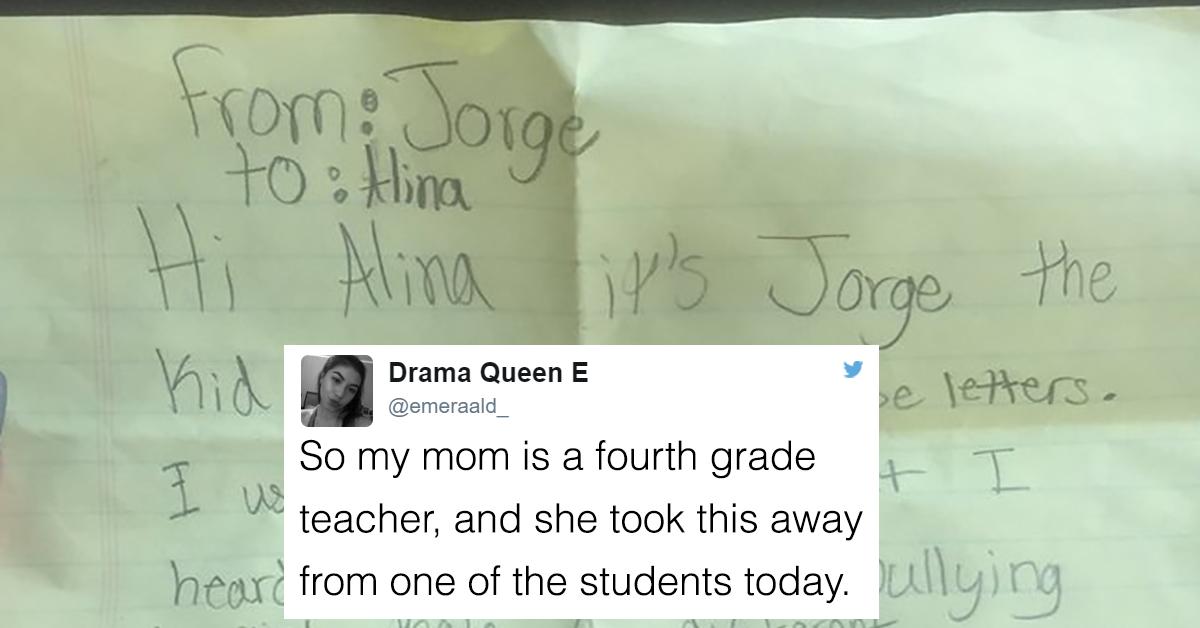 Fourth Grader Breaks His Crush's Heart After She Made Fun Of Another Girl's Skin Color
By Mark Pygas
The innocence of children is always pretty remarkable to witness. Like the time these two best friends got the exact same haircut so that they could confuse their teacher. It's little stories like these that serve as a reminder that hate isn't something you have from birth; it's taught. And crushes are especially powerful when they're young. It's different for kids as it's not exactly some romantic connection, rather they feel a bond with crushes. We all had them as kids, we could never really explain why we were attracted to the person at such a young age, it was just the innocence of youth. So it was always really jarring when you'd get made fun of from that person or find out they really weren't all we thought they were. It's something many kids don't quite recover from once they realize how people can just suck sometimes.
Recently, Twitter user emeraald decided to share a note that she claims her mother confiscated from one of the kids in her class. In it, fifth grader Jorge tells his crush, Alina, how he feels about her making fun of another girl in class. The note is a powerful reminder of how innocent kids are and that when faced with the truths about the real world, they can react in some pretty remarkable ways we could all learn from:
Too adorable. Many Twitter users praised Jorge for the letter. It took guts to stand up to it.
But others accused the letter of being faked for publicity. We're not sure where we stand cause we'd really like it to be real but you can never trust the Internet.
But many defended the letter.
Hopefully the letter is real, we could all use a boost.