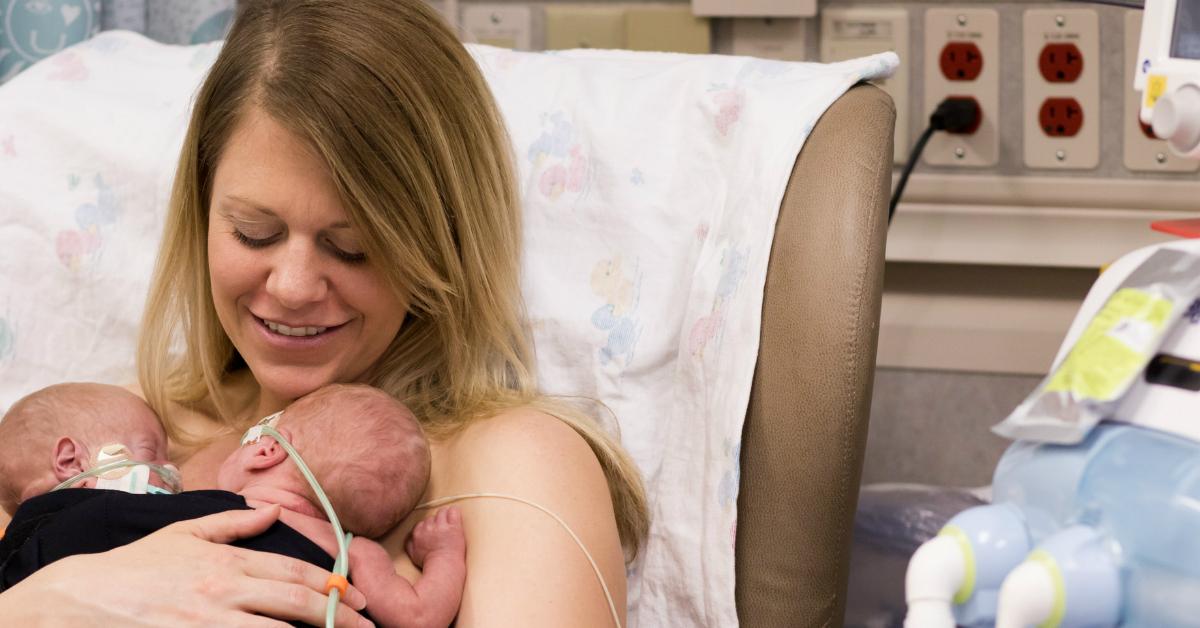 Hospital Surprises Parents Of Preemie Babies With Adorable Mother's Day Photoshoot
By Mustafa Gatollari
My wife became super duper aware of her surroundings and her body when we found out she was pregnant. And my wife is a really, really clumsy person. Strangely enough, once she was carrying a child in her belly, she became more graceful and balanced than a ballerina.
The extra-alertness is understandable: you're expecting to welcome a new human life into the world, after all. So anything that could possibly go wrong with the pregnancy or threaten the livelihood of our baby was constantly on my mind.
Thankfully, our son was born without any complications (other than, you know, actual childbirth, which is a pretty nerve-wracking experience even in the most perfect of conditions) and I was still an emotional wreck after everything was over. I can only imagine what parents go through when their pregnancy doesn't go exactly according to plan.
The event was held in honor of Mother's Day at St. Luke's hospital.
Skin-to-skin care provides a wide array of health benefits according to medical professionals, and not just for the babies, either.
As per the March of Dimes, benefits for baby include:
· Reduce discomfort and stress
· Reduce the chance of infection
· Help brain development
· Keep baby's body warm
· Help stabilize heart rate
· Help baby gain weight
· Encourage more time in deep sleep
· Encourage successful breast feeding
It can also be beneficial for mom:
· Help mom bond to baby with physical connection
· Increase mom's breast milk supply
· Reduce stress and lift your spirits
· Help mom gain confidence in physical touch and care of baby
St. Luke's is hosting a "Kangaroo-a-thon" from May 9th-14th, where NICU units assist mothers in providing skin-to-skin care with their babies.
The photos from the shoot are gorgeous.
St. Luke's hospital has worked in the past with the March of Dimes in creating special events for mothers with children in neonatal care.
Moms are also given gift baskets for them and their babies to better enjoy the special day.