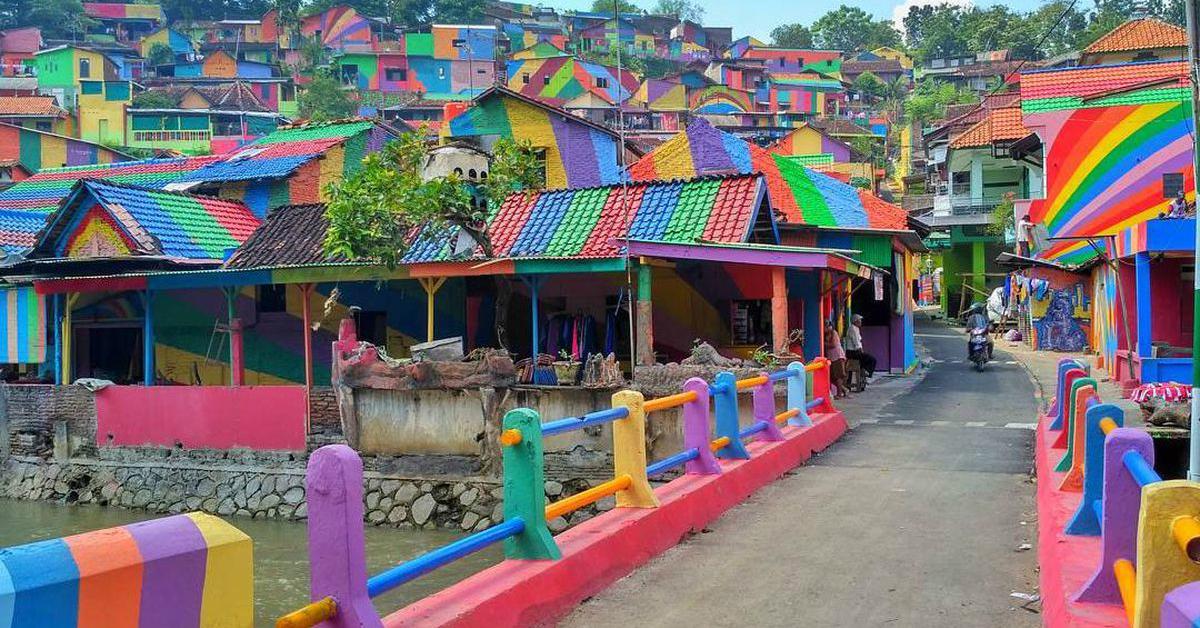 This 'Rainbow Village' In Indonesia Is Perfect For Your Instagram Obsession
By Mustafa Gatollari
If your favorite level in Mario Kart is rainbow road, then boy, do I have a village to show you. It's pretty much born for lovers of the map.
This is Kampung Pelangi. It means 'Rainbow Village.' And every single one of the buildings is decked out in a variety of bold colors. It's a pretty breathtaking sight that has become a must see location for people visiting the area. Especially if you'd like to get that perfect rainbow selfie you know you're dying to post on Instagram.
The small village located in Indonesia recently had a government-funded makeover to captivate the interest of tourists. And it seems to be working exactly as they expected. Tourists just can't resist the opportunity to take an awesome shot.
And apparently, it's working like a charm.
With only $22,000 dollars, the town formerly known as Kampung Wonosari, was transformed into the Rainbow Village.
It quickly became an Instagrammable tourist destination. I mean, who wouldn't want to take photos in a place that screams fun nearly everywhere you look?
The makeover has given citizens of the village hope for a brighter future, too.
Slamet Widodo, principal of a high school located in the Rainbow Village, told the Jakarata Post that he hopes Kampung Pelangi will become the "biggest" colorful city in all of Indonesia.
Pelangi isn't the only town in Indonesia that's received a colorful makeover.
Other towns have received the rainbow treatment, or similarly visually stunning overhauls, to attract tourists.
People really do seem to enjoy the newly designed villages, too. There are tons of photos on Instagram repping Pelangi and other colorful towns.
So next time you're on a quest for that perfect selfie, maybe check out this village.