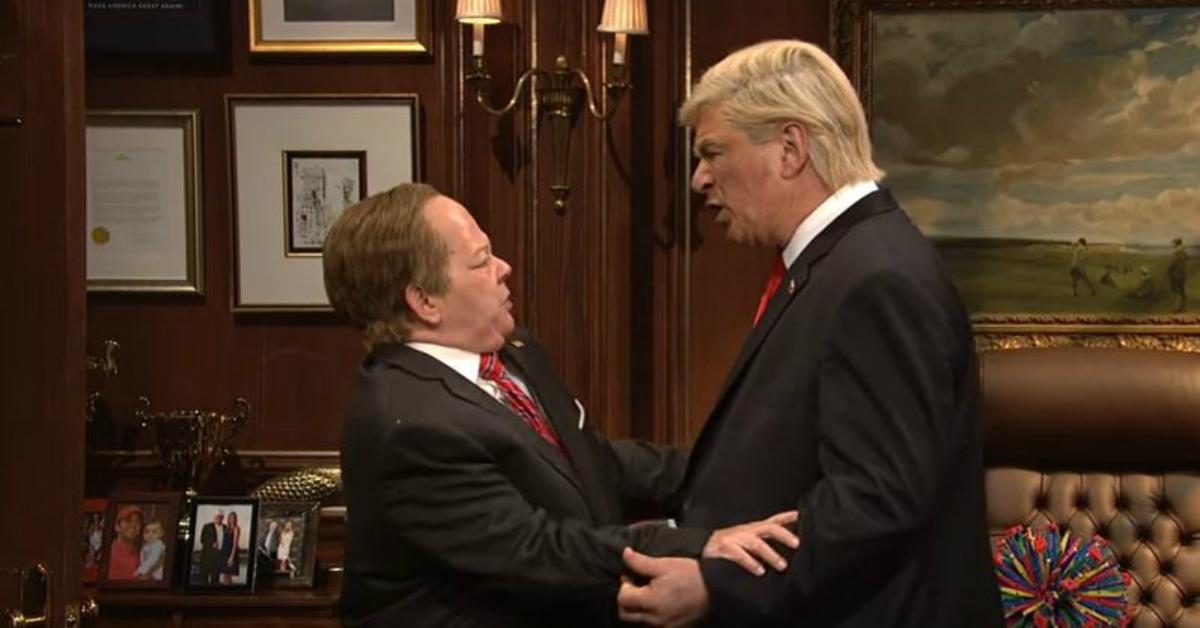 Melissa McCarthy's Sean Spicer Kisses Alec Baldwin's Donald Trump On SNL
By Mustafa Gatollari
Trump's approval rating might be at an all time low, but at least there's one bright side to all of this insanity: the jokes.
From Kellyanne Conway, to Mike Pence, to the Donald himself, there's plenty to poke fun at in this ludicrous administration. And few programs are doing it better than Saturday Night Live. I mean, the writers pretty much have the next four years of material ready for them. In fact they've got so much to work with, you can only imagine what they have to edit out of their scenes.
And a huge fan favorite is actress Melissa McCarthy's portrayal of the always "bullish" and just plain awful Sean Spicer. So when she finally brought the character back to SNL, people were very, very happy.
And she didn't disappoint. In my opinion, the entire sketch is gold. From Spicer hiding in the bushes...
...to putting out someone's crotch with a fire extinguisher for being a "liar, liar pants on fire"...
...to eventually rolling around Manhattan on a mobile podium. Check out the entire hilarious sketch here.
Could we just replace Sean Spicer with the McCarthy Spicer? That'd be awesome.