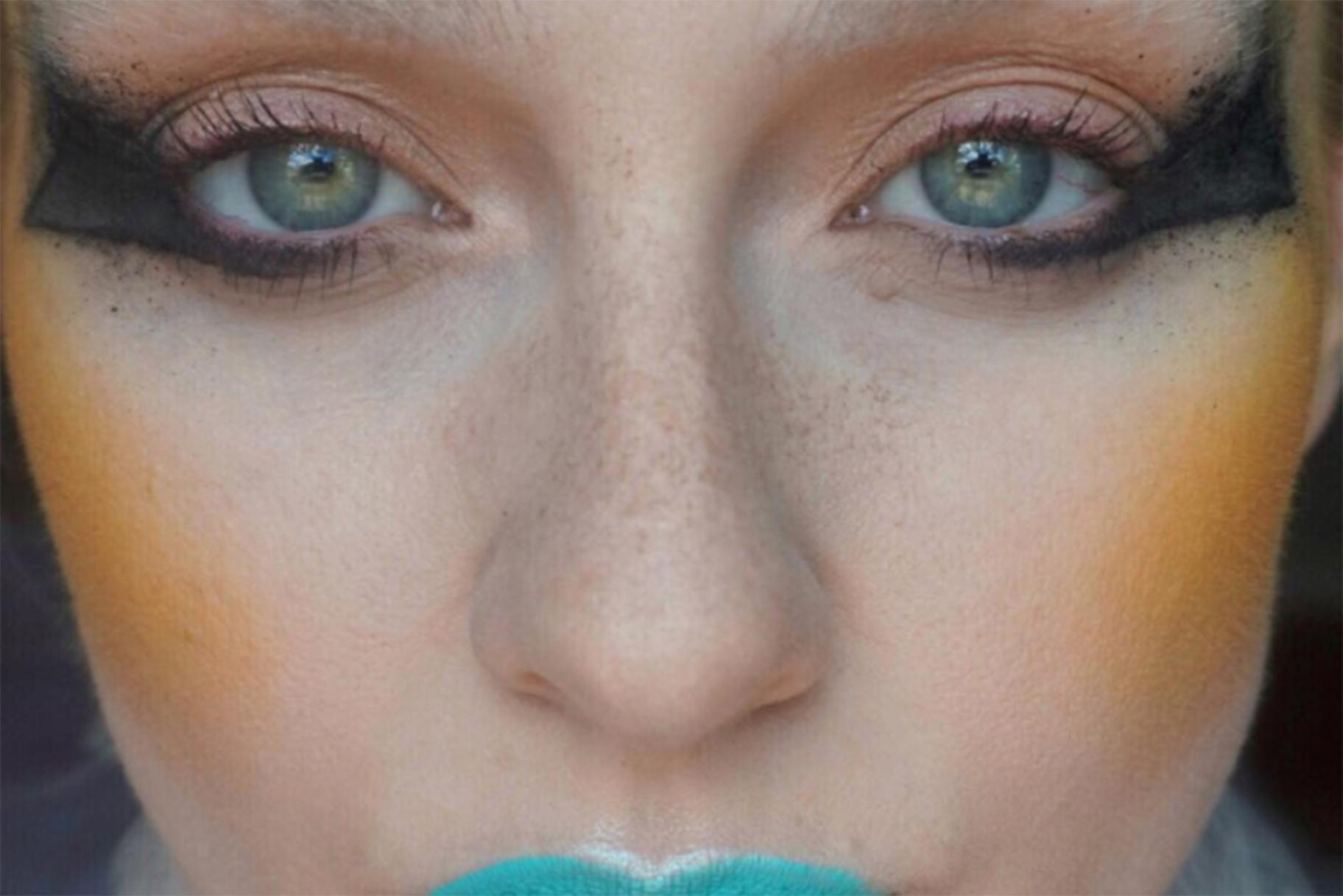 The Newest Instagram Makeup Trend Is All About Outer Space
By Jaime Lutz
Instagram has introduced us to all kinds of beauty trends we never needed — rainbow eyebrows, glitter armpits, and ouija board makeup, to name a few. They've come and gone the last few years but many don't stick. It's always a wonder what new trend may pop up next cause the talented makeup artists of the world always surprise us with where they'll get their next inspirations from.
Well saddle up, gang: the newest Instagram-driven make-up trend is yellow blush, for when you want to look like a baby with liver problems or the last, lonely alien on Venus. Or perhaps you'd prefer to look like the rusty red surface of Mars? You could just be a pluto girl though and want to be a lonely icey look that's just way out there. Hey there's a cosmic blush and look for just about anything! Actually, that last one sounds pretty cool. Do I want to look like an extraterrestrial? I might! Check out some of the coolest variations of the trend:
The look, obviously, isn't about seeming natural or stereotypically "pretty." It's about seeming kind of bizarre and otherworldly. Again, I'm kind of convincing myself that I love this.
A "subtle" version of this look kind of just makes it look like highlighter or bronzer.
But honestly my favorite take on it is the totally insane version. It takes a lot of creativity to come up with some of these. Take a look at how wild:
The next time you see me, please note that I am not sick, just on trend. But give this a shot if you want to look far out. Who knows, maybe it'll find you that special alien lover you've always dreamed would visit you someday.