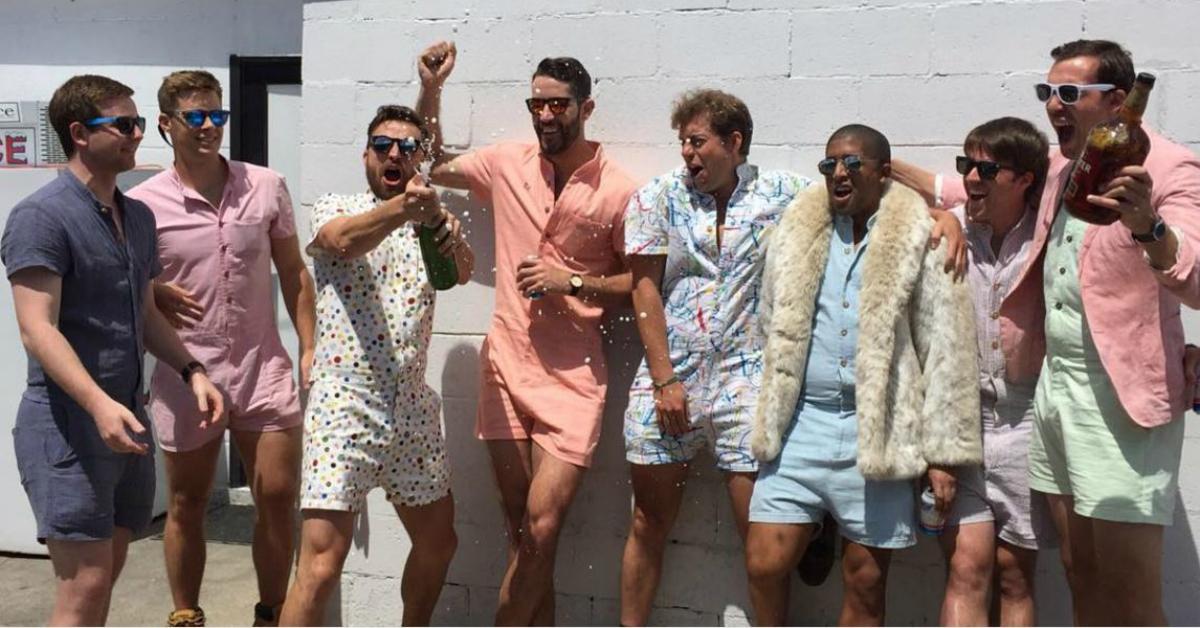 Rompers For Men Are The New Fashion Trend People Can't Stop Roasting
By Mustafa Gatollari
There are some fashion trends that are cool. Like leather motorcycle jackets or legwarmers (well, cool to me).
And there are some that are not. Like shell necklaces or huge shoulder pads on women's work blazers. Awful (again, to me).
And this latest fashion trend definitely falls in the latter category, if you ask me. We get it, comfort is king. Who wouldn't want to just slip into a premade outfit and head out? These are too far.
Because the latest fashion trend in question is men's rompers.
A Kickstarer called RompHim is trying very hard to make these things happen.
But they look like an unholy matrimony between feetie pajamas and short-shorts.
I mean, of all the hipster things...
Twitter is having a field day with this ridiculous clothing item by pretending to take it seriously.
While writer Bim Adewunmi pointed out that rompers on men have been a thing for at least a few decades...
That's right, the original double-O seven rocked one of these bad boys.
Other people just made fun of the fact that the company needed to "masculinize" a clothing item so men would buy it by changing the name.
Regardless of what they're being called, there are some people who think they actually look pretty darn good.
But yeah, people mostly can't stop ridiculing the hell out of them.
And one brave soul thinks men's rompers can exist, but RompHims look terrible.
What do you think? We're not sure we could rock a romper but more power to the guys out there that think they can pull one of these bad boys off in style. We're holding out for the pajamas fashion trend that's undoubtedly on its way next.