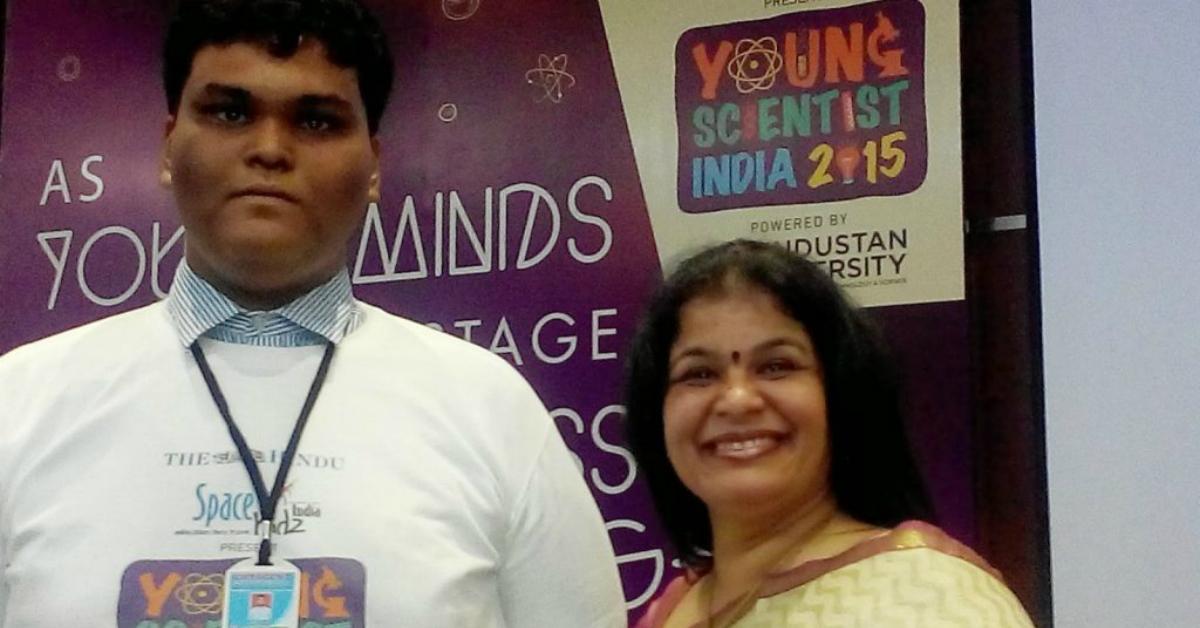 This Teen Built The World's Smallest Satellite And Got Major Props From NASA
By Mustafa Gatollari
When I was 18-years-old, I didn't even know how to take out a student loan without my mom's help.
Rifath Shaarook, on the other hand, built the world's smallest and lightest satellite.
Oh yeah, and he earned respect from NASA, along with accolades in first place in a competition the agency co-sponsored called Cubes in Space.
Shaarook built the 65gram (0.14lb) device as an exercise in demonstrating how well carbon fiber performs when 3D printed.
His invention is now set for a sub-orbital, four-hour mission in outer space.
During this short mission, the tiny satellite will be fully operational for 12 minutes in space's micro-gravity.
"We designed it completely from scratch. It will have a new kind of on-board computer and eight indigenous built-in sensors to measure acceleration, rotation and the magnetosphere of the earth," he told Business Standard.
Shaarook named the little tech-wonder after India's science-loving former President Abdul Kalam. He calls it KalamSat.
Kalam spearheaded many initiatives and paved the way for the country's aeronautical scientists to make great advancements in space exploration for India.
Shaarok's background is a humble one. He comes from a small town in Tamil Nadu and is currently working as a lead scientist for Space Kidz India.
The program encourages and promotes young children and teenagers in India to study science and education.
Shaarok also has a history of invention. For example, three years prior, he built a variation of a helium weather balloon as part of a nationwide young scientist's competition.
Again, I'd like to point out that at 18, I was just learning what an oil change does for a car's engine. Color me impressed with this kid.