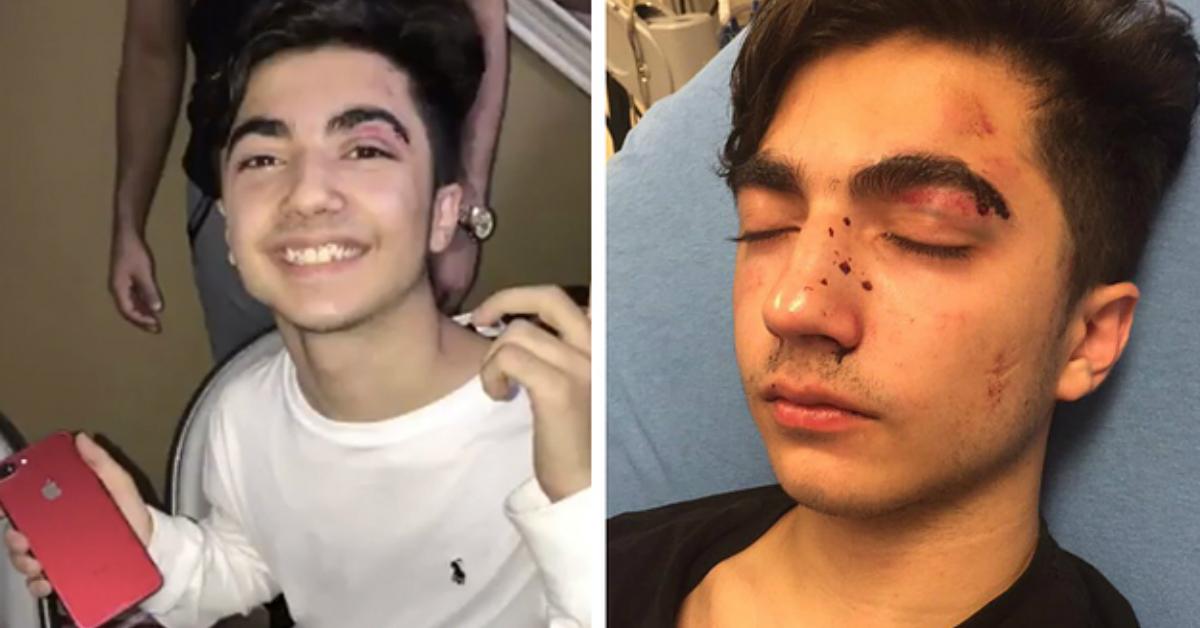 What These Teens Did For Their Friend Who Survived A Brutal Mugging Is Inspiring
By Mustafa Gatollari
This is Ayman Arafa. He's a 17-year-old college student from Dallas, Texas.
In an interview with BuzzFeed, Ayman says that he was going to meet someone through OfferUp to buy an iPhone 7 Plus.
And because the world is full of scumbags, Ayman was mugged of both his phone and his car.
After his phone was stolen, a second group of people allegedly approached Ayman pretending like they sympathized with him and offered to help. They walked him to his car and ended up stealing that, too. Apparently, they were friends of the original robbers.
Ayman's still recovering from his injuries. The incident's been reported as attempted murder to the police.
Ayman's friends were shaken by the incident and started thinking of ways they could help their brother out. So they decided to replace everything he had lost.
That's right: They got him a new phone, a new car, and $400.
One of Ayman's close friends, Waleed Mahdawi, said that him and about a dozen other friends, who are mostly college students, made such a grand gesture to send a strong message: that love, brotherhood, and generosity will always trump hate.
"My group of friends and I decided we should reimburse him with everything that he had stolen from him. We want to make a difference in our community and we want to send out a message that love truly beats hate. "
Ayman was floored by their response.
"I'm truly blessed for having my friends visit me the next day, but I wasn't expecting for them to bring me everything that I lost."
As were other people on Twitter.
And of course people had jokes about the whole thing, especially wondering where they can get good friends like Ayman's crew.
So much so that Waleed is now taking "friend applications."
Pretty slick way to capitalize on a truly kind gesture. (h/t buzzfeed)