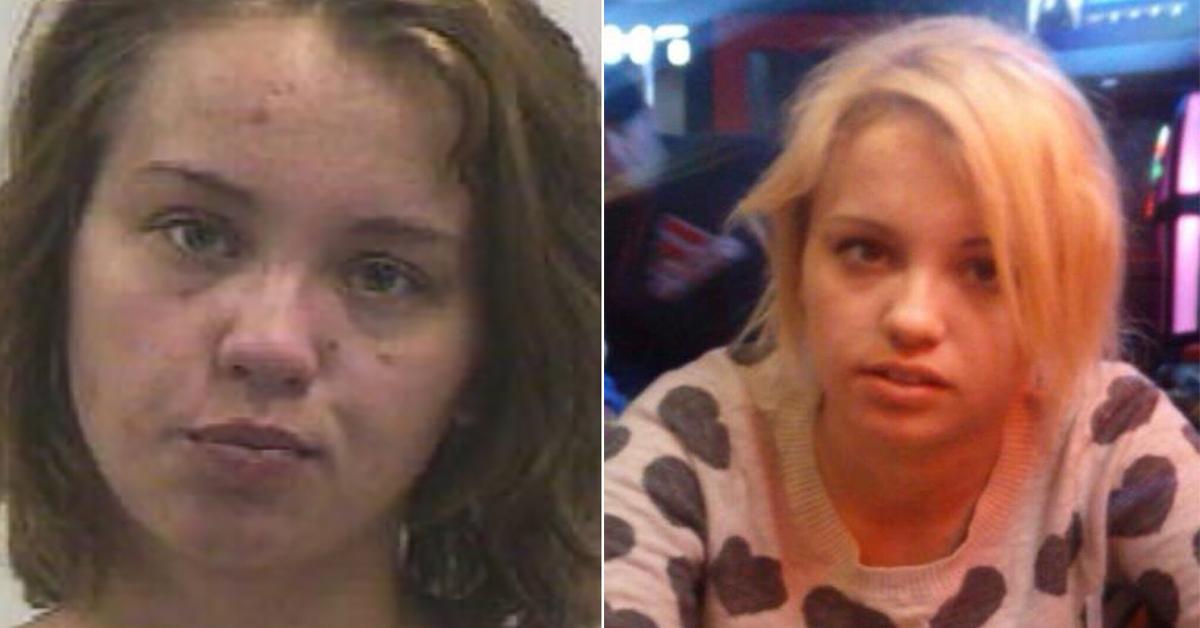 Former Heroin Addict Shares Incredible Before And After Photos At 1000 Day Mark
When people post before and after photos, it's usually after they've lost a bunch of weight. And while those transformations are incredible, more and more people are starting to share transformations after they beat an addiction.
Article continues below advertisement
Reddit user DisregardThisOrDont recently took to Twitter after being clean from heroin for 1,000 days, and we're pretty sure these photos are actually of two entirely different women...
Article continues below advertisement
And if that transformation isn't enough, she posted an earlier update several months ago...
Article continues below advertisement
In her newest post, DisregardThisOrDont shares why she decided to share her transformation with Reddit.
"Okay, so I know I have shared my recovery story before. However, 1000 days is a bench mark for any recovering addict and I want to celebrate. Now, it's not been exactly 1000 days sonce I've last quit heroin, but actually a bit more. Personally I feel as though my 36 days in jail and my time in rehab are "cheat days". So I'm officially celebrating my 1000 days free from heroin on my own regard."
Article continues below advertisement
"I'm sharing different photos because my original ones came under a lot of scrutiny because I shared my mugshot (which was extremely unflattering) and a nice, well posed selfy. Which when shown side by side had quite the dramatic effect. This time I wanted to share a "candid" photo of me getting pizza with my mom while going through withdrawl, and a recent pic of my celebrating my anniversary with my significant other. I feel as though these two photos show a more accurate representation of where I was and where I am."
She also offered advice to anyone else battling addiction:
Article continues below advertisement
"My message to those still going through it: never be afraid to ask for help. We love you. Not all will understand why you have done the things you have done, but we love you and we want to help. Please let us help you. We can't help you until you ask. Getting help is fucking terrifying. But dying or living the rest of your life in jail is fucking terrifying too. We love you. The help you get won't always be exactly as you imagine. But in the end we want you better. We love you. We want to help. Ask us for help."
In a reply to a critical comment, DisregardThisOrDont explained that the changes aren't just physical.
Article continues below advertisement
"You might not be able to see the difference but I can. In the pic with me with blonde hair I was miserable. I had just left my fellow junkie boyfriend and was withdrawing. My mom encouraged me to get pizza with her, and she was so excited to see me she snapped that photo. I remember being so shitty to her, even though she was just happy to see her daughter. My drug addiction at this point had fully taken over any thought that came through my brain. I had cut off all my hair and bleached it to a crisp. I had picked and plucked until my eyebrows were about gone and I had sores the size of dimes. I isolated myself and hardly ate (hint at how thin I was). I remember not being able to even look at the pizza and ordering a rather expensive shitty alcoholic beverage because I needed to not feel like shit and what did it matter if my mom was paying."
"The picture on the right is a whole different person completely. That's a person who loves herself. I've grown out my hair, stopped picking myself until I draw blood, and while I'm not as thin as I'd like, I'm healthy! Also that is a girl celebrating her anniversary with her significant other who saw her when she was at her worst and trying to better herself."
Article continues below advertisement
The vast majority of comments were supportive, with others sharing their own battles.
Article continues below advertisement