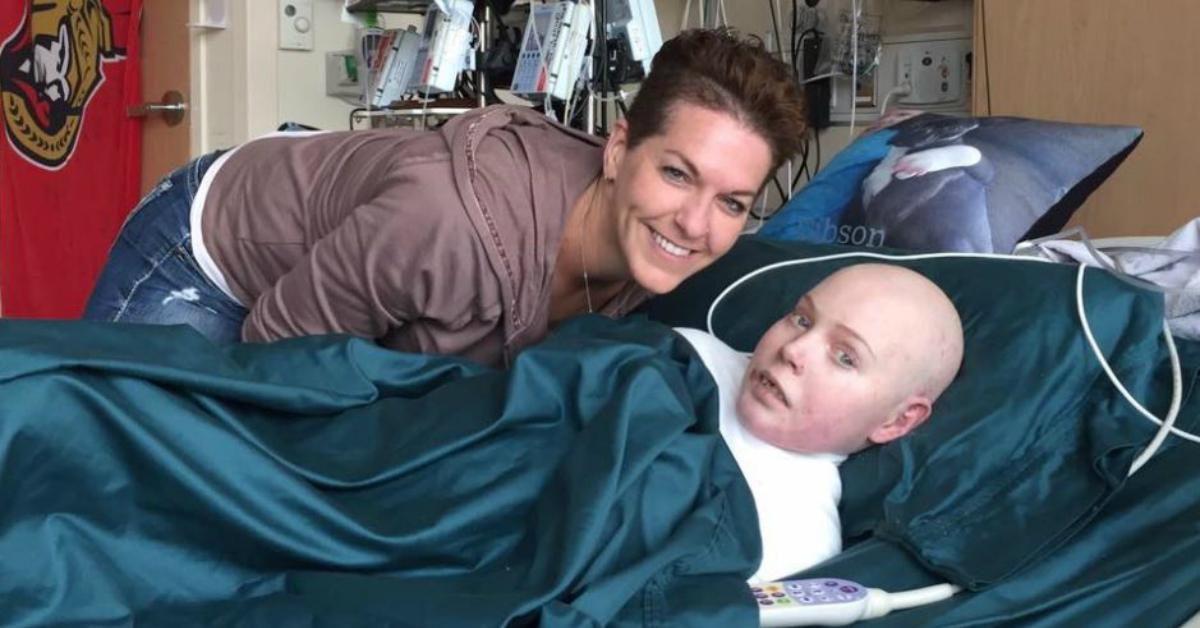 Mom Donates Stem Cells To Help Son Fight Life-Threatening Skin Condition
By Mustafa Gatollari
Jonathan Pitre was born with a rare skin disease that covers his body in blisters, called epidermolysis bullosa (EB).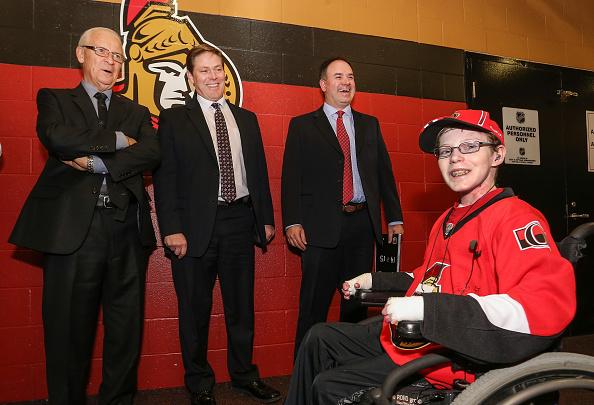 There are two forms of EB: regressive and aggressive. Those diagnosed with the latter sadly often die from skin cancer early on in life.
As he approached his 16th birthday, Jonathan and his mother, Tina Boileau, learned of a new and dangerous stem cell procedure that could repair his damaged skin.
The treatment required Pitre's mother to donate her stem cells to her son, which would replace his white blood cells with her own. Eight of the 30 children who've had the procedure performed on them have already died of infections. Those who survived, however, have improved skin conditions, fewer blisters, and better overall healing. In other words, their lives were changed.
Boileau and her son decided to go through with the operation, which required doctors to extract bone marrow from Jonathan's mother, and inject the stem cells from that marrow into the teen.
In an interview with the Ottawa Citizen, Pitre talked about his decision to go through with the operation.
"One of the reasons we're doing it is to try to prolong my life. Right now, if we don't do anything, I may not live to be 20. Maybe 18 even. So my time really is running short…"Hopefully, my quality of life will improve — that's the No. 1 thing. We know it's not a cure."
The family moved from their native Canada to Minnesota where they prepped for the procedure.
For months, Boileau donated skin, blood, and bone marrow for the transplants necessary to help her son.
On Tuesday evening, the news was in: Pitre's stem cell transplant was successful. It worked.
"Jon is full of me. He doesn't have any T cells that are his," Tina said, beaming at the good news.
For Tina, the surgery's success is a late Mother's Day gift. For Jon, an early birthday present, especially since his first transplant last Thanksgiving failed.
Tina celebrated the good news by taking Jonathan out for a walk in the hospital hallway.
Doctors are now keeping an eye out for any diseases that might crop up in the wake of Jonathan's successful surgery, particularly graft-versus-host-disease, or GVHD. So he's got another fight ahead of him, but this is a major milestone for the young man from Ottawa and his mother. (h/t ottawa citizen)