The Rock Claims The Cops Showed Up As He Was Losing His Virginity
The Rock's hilarious story on how he lost his virginity involves a ton of awkwardness and the cops arriving.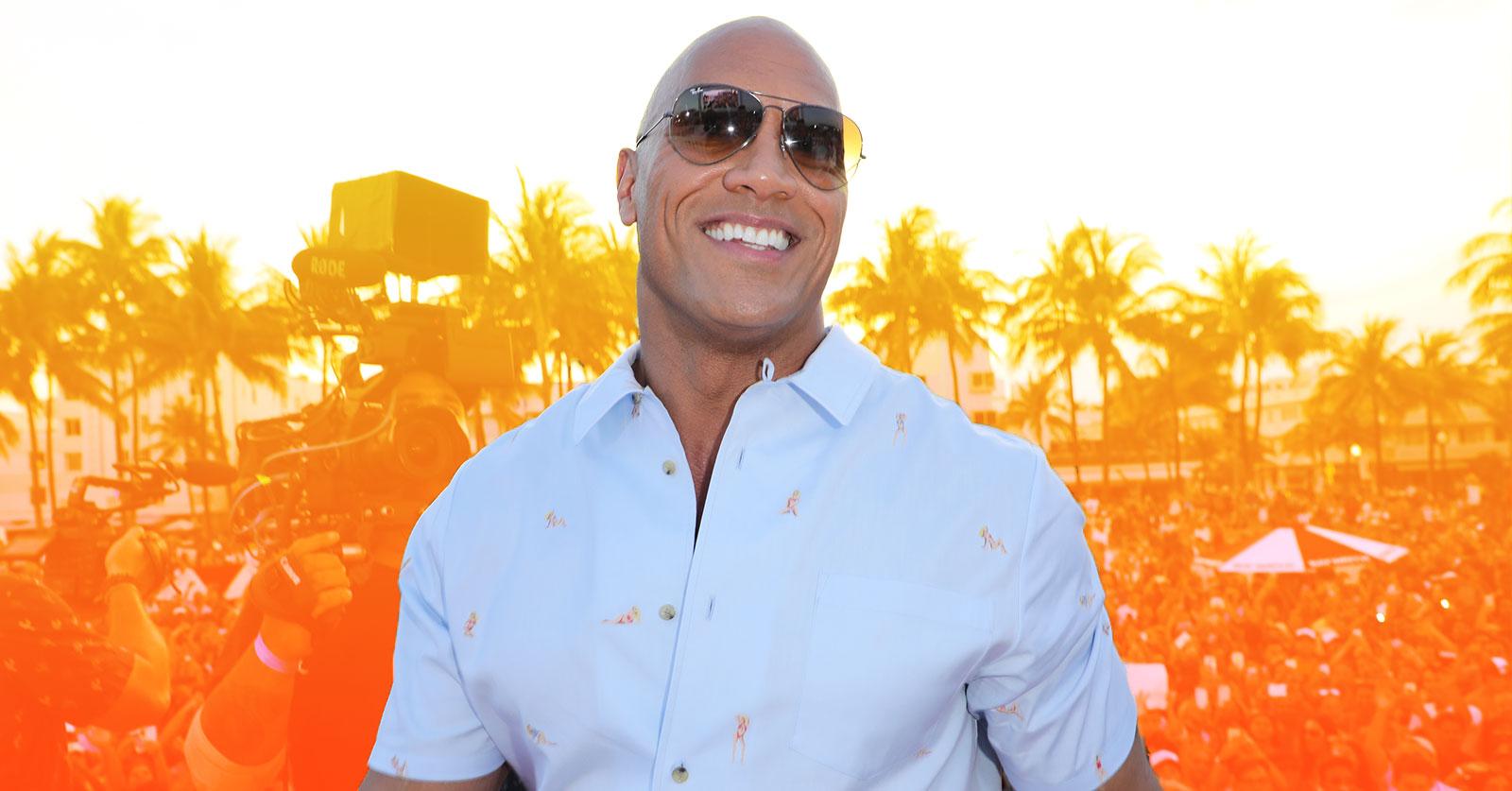 If you ask me, Dwayne "The Rock" Johnson is officially the sexiest man alive, so don't pretend you haven't thought about him having sex before. You may not have wanted to, but when someone's photo is constantly appearing next to the word "SEX" it's gonna happen eventually.
Personally, I think The Rock is probably pretty good at sex, because he has incredible control over his body and seems to care about women. Those are very important factors in a heterosexual dude. Beyond that, I can't make any guesses, but the man himself has admitted that things haven't always been perfect in the bedroom. Like when he lost his virginity outdoors instead of in an actual bedroom.
Article continues below advertisement
In a new interview with Elle, the interviewer was bold enough to ask, "Speaking of sexiness, tell me about losing your virginity. Would you have done anything differently?" This is a crazy question, because the first time you have sex will probably be the least sexy time you ever have sex in your life, for sure. That's true for everyone, including The Rock, who seems surprised by the question:
"Um…I wouldn't have been so good at it? I mean, where do you go after that.… [Laughs] That's the A side to the answer. Now the B side to that is—I would not have been in a park. I would have preferred not to have been caught by the cops."
Article continues below advertisement
Of course he says he was amazing. You can decide if that's true or the rumblings of a former pro-wrestler. The interviewer follows up, saying, " That really happened?" Much better question, because it sounds like a lie. But The Rock doesn't lie:
"Yes, my friend. We shouldn't have been in the park in the first place. All of a sudden, a big spotlight came on us. Bang. You hear the cop roll down the window and say, "Ma'am, are you okay? Will you come to the car?" She gets dressed, comes to the car. They say, "Are you being attacked?" She says, "No, that's my boyfriend." It was a complete nightmare. [Laughs] Some stories are beautiful, but mine was not."

Article continues below advertisement
This very bold interviewer also tread into the realm of politics, mentioning The Rock's hint at running for office. He is a Republican, which is a downer right now. Apparently, even he thinks so, because when asked about it, he sys, "I think I'm more of an independent these days." Hey, at least he's not a Trump fan. Sexy fantasies about The Rock's sex life are free to continue.