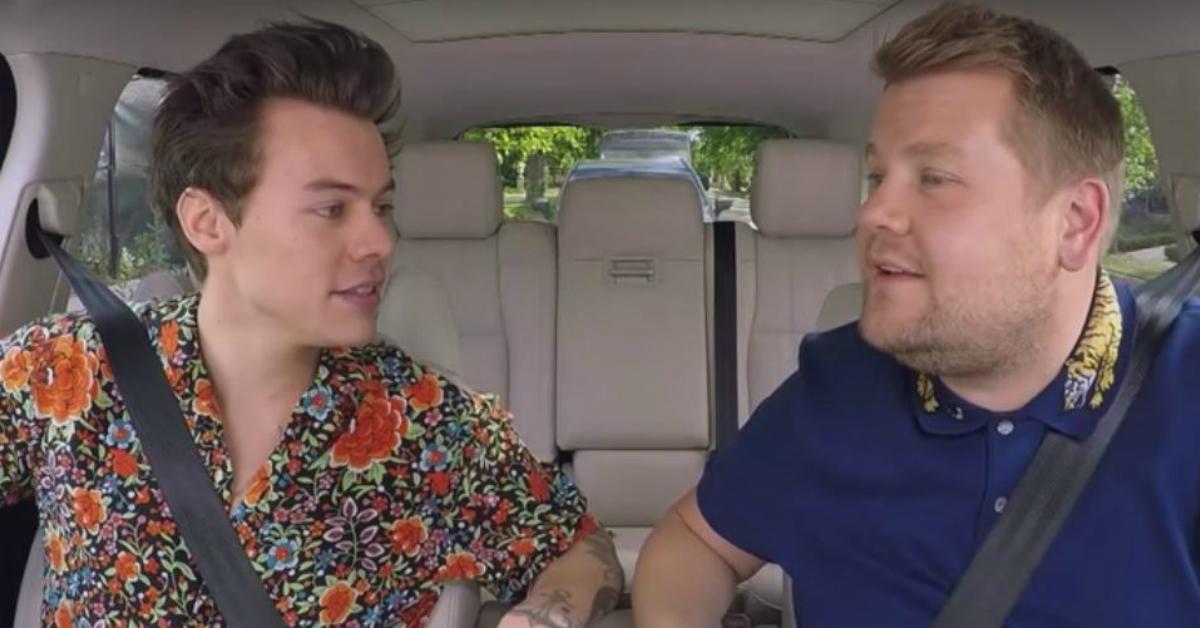 Harry Styles And James Corden Lived Their Bromance To The Fullest On 'Carpool Karaoke'
By Mustafa Gatollari
Harry Styles is no stranger to late night comedy. Remember when he crushed his Mick Jagger impersonation on Saturday Night Live? You'd think he was the younger version of him. Maybe it's the accent but we think he nails it:
The young musician has been chilling with James Corden on The Late Late Show all week and they have been teaming up for some hilarious sketches. It's like the two were born to be a dynamic duo of late night TV.
Like when they lamented over how their love for singing got in the way of their previous career goals. Seems legit, right?
But when it comes to Corden, there's one sketch that everybody waits for. And that's Carpool Karaoke. It's just so good. It's pretty much the best segment on late night TV right now, with anyone who comes on there leads to instant anticipation for when the episode airs. So it was no surprised people were pumped for Harry to take the plunge.
So when you've got a young, hot new pop star embarking on a solo career after being in one of the world's most popular boy bands, you'd be crazy to not get him involved in the instantly classic bit.
And it definitely ranks up there with the best of Corden's Carpool Karaoke sessions, take a look.
They sang some tracks off of Harry's new solo album along with some karaoke classics like Outcast's "Hey Ya!" and Diana Ross & Lionel Richie's "Endless Love." Lionel's hit was definitely a fan favorite as the two grooved pretty hard to it.
This is probably the most beautiful bromance in late night television since Paul Rudd and Conan O'Brien. Hopefully these two start in their own spin off series one day, Harry and James. We could totally see it working.