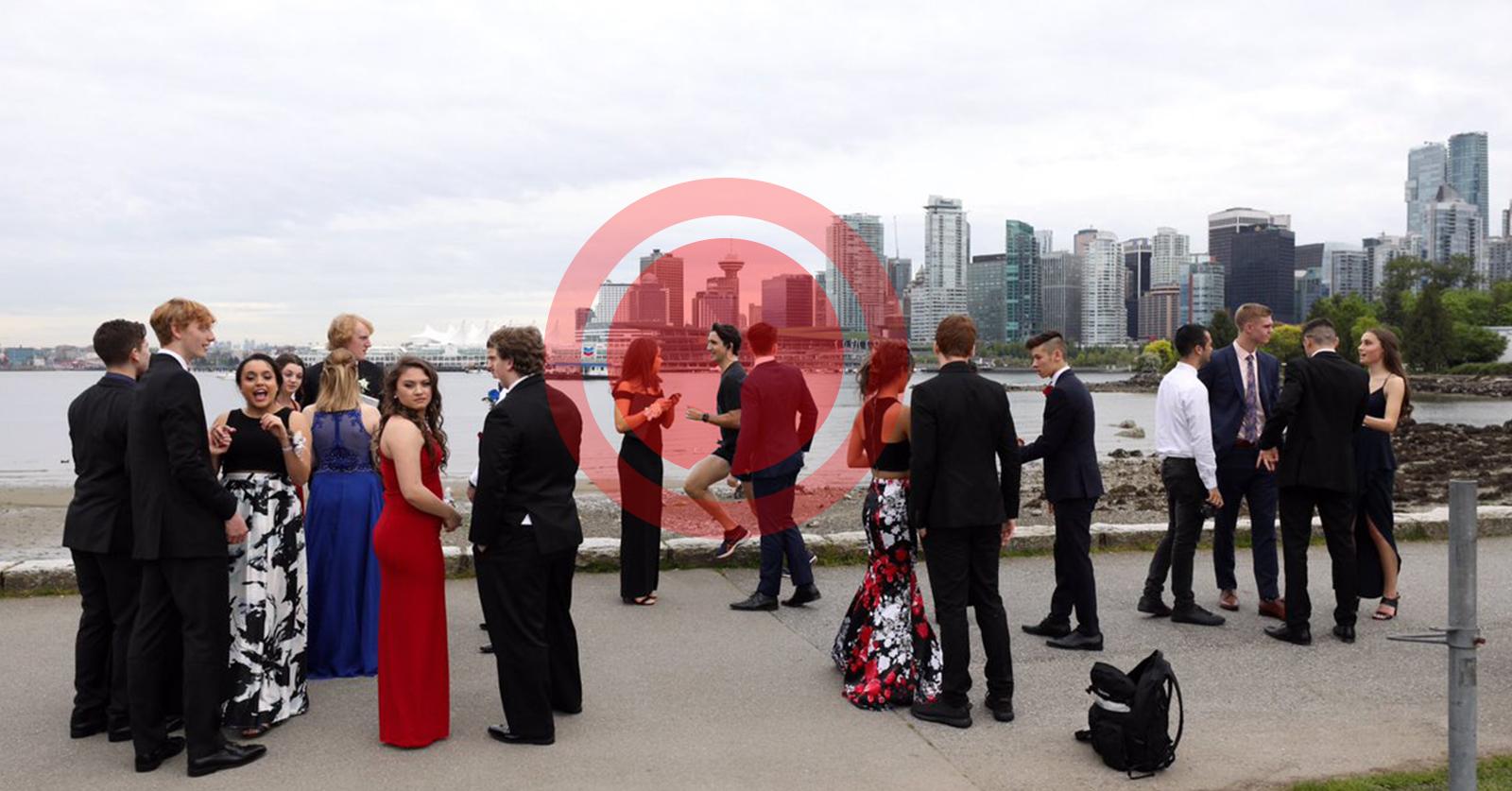 Justin Trudeau Crashes Prom Photo Shoot While Out For A Jog
By Mark Pygas
Justin Trudeau has captured the hearts (and eyes) of people worldwide ever since he ran for Prime Minister of Canada. He represents everything people would want in a world leader and is empathetic to all in a time where empathy has become a lost attribute with anyone in power. While there will always be divide on prospective laws and policies, he doesn't vilify his opposition, insult the members of the media, or have a general disregard for people seeking safety for their families in a war they didn't start, want, or have a way to circumvent.
It's prom season, and among those celebrating are high school students in Vancouver, Canada. A group of teenagers recently gathered at the Stanley Park Seawall for a pre-prom photo shoot. And they ended up getting a lot more that they planned for.
Who's that in the background? Seems familiar...
Oh, just Prime Minster Justin Trudeau. CTV News reports that the teens were initially completely unaware that they were just photobombed by the most important man in Canada. It wasn't until Trudeau circled back to the group and asked, "Who's the bride?" thinking that the event was a wedding, that they realized who it was. They had instant glee from the encounter.
Student Sofia Kalil said that they quickly seized upon the opportunity to get a photo with him. "You look at your grad night and you hope for a memorable time, but I don't think we could have dreamt up a more memorable experience than that," student Alex Horner said.
Twitter users initially accused the moment of being staged, since the photobomb photo was taken by Trudeau's photographer, Adam Scotti. But CTV News clarified that Scotti frequently takes photographs of Trudeau running, and the moment was unplanned.