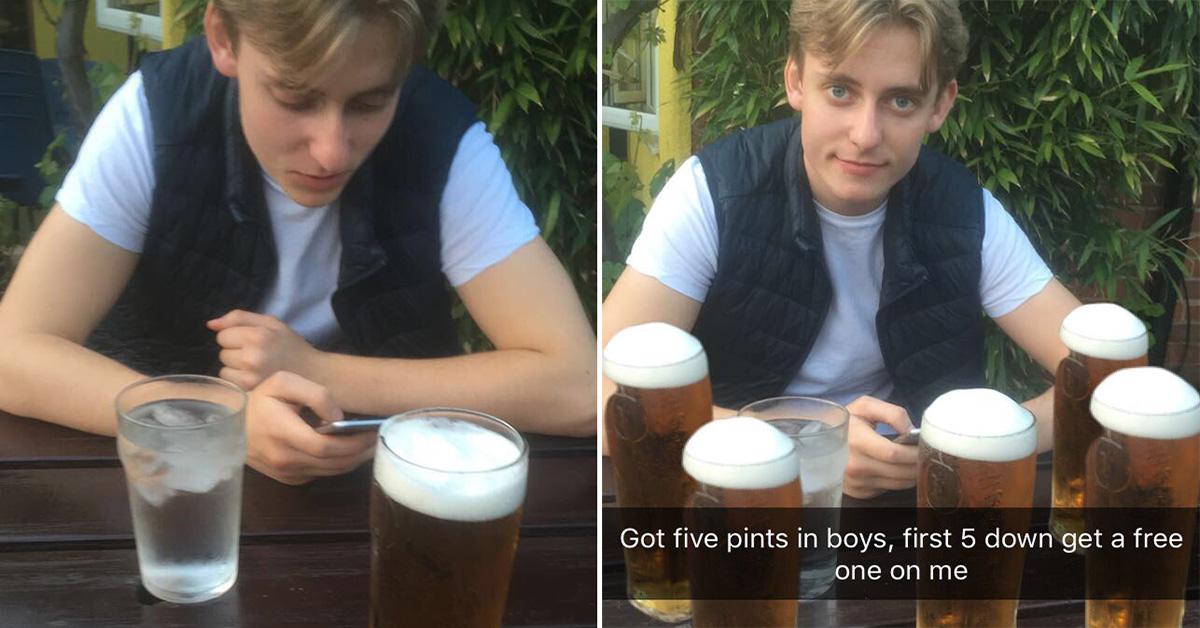 Guy Pulls Hilarious Snapchat Prank To Get His Friends To The Bar
By Mark Pygas
Back when I was in my late teens and well into my twenties, I could summon a swarm of friends to any location and they'd be there within minutes, and in turn they'd usually be able to do the exact same thing to me. Lo and behold, just a short decade later and months of planning are typically required to get any of us to meet up outside of our group chats.
There has to be some kind of additional incentive since sitting around in the pub to drink beer and talk nonsense is something you can do in the comfort of your home wearing anything from your favorite pajamas to nothing at all. The energy you once had when it came with tolerating the general public is long gone and simply meeting a friend for the hell of it isn't something that's going to happen outside of special occasions.
That being said, meeting in person can do us a host of good compared to the alternative, and if your friend has tricked you into coming out to hang with them, it may not be the self-centered antic you might peg it for upon realizing what was going on. It probably is for most cases, but it might not be, and we all want to cling on to the thought of the people we've chosen to be friends with not being complete knobs, isn't that right?
Convincing your friends to come on a night out can be hard, but Twitter user Jack Potter from Essex in the United Kingdom found a pretty genius way to get his friends out. He used Snapchat to trick his friends into believing that free beer was available...
People found the tweet pretty hilarious, and it's already attracted more than 11,000 retweets since it was posted yesterday.