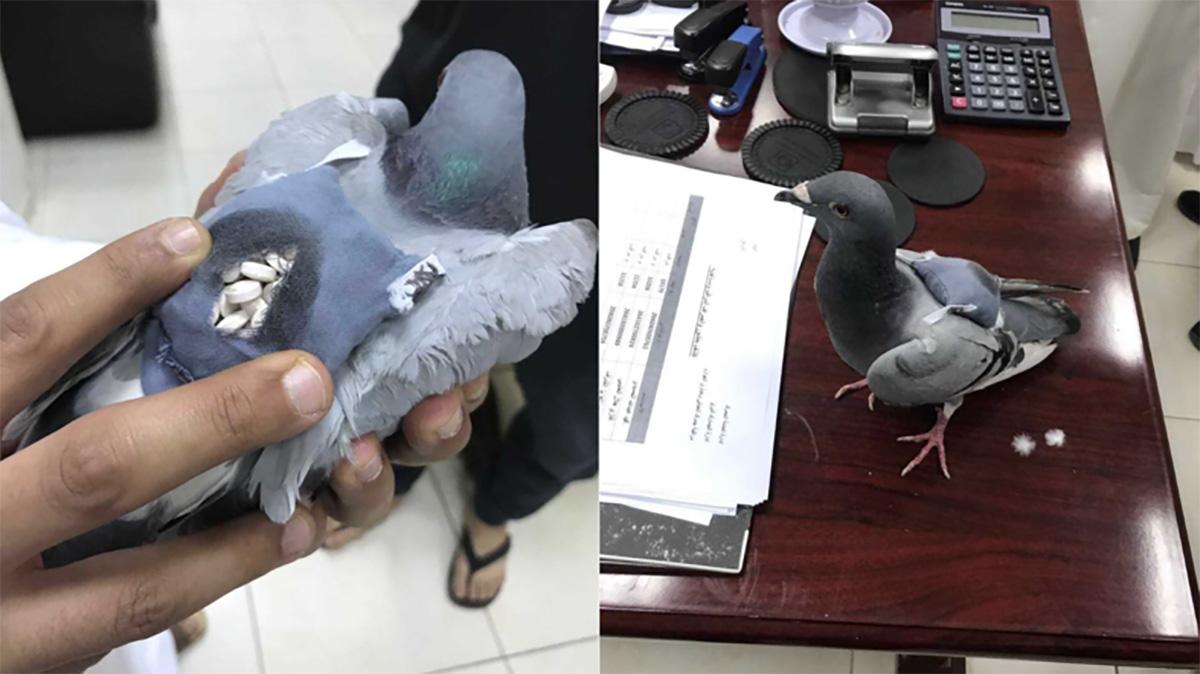 Homing Pigeons With Little Backpacks Are Now Being Used By Drug Traffickers
By Mark Pygas
Drug traffickers have been getting more and more creative with how they transport their products as technology has evolved to help police catch them while in transport. When drug-sniffing dogs were introduced, they began masking their drugs in layers of saran wrap, hollowed out pineapples, basketballs, children's toys, and anything else with a bunch of inner real estate that wouldn't draw too much attention.
They managed to solve the issue of getting their money stolen with the increasing popularity of cryptocurrencies, but you can't digitize an eight ball of cocaine and send it over to the person who pays you for them.
Animals were the next step. It wasn't unusual for stray cats to make their way through prisons and other otherwise enclosed areas, but when guards started finding them frothing at the mouth from overdosing on drugs that were in bags that tore around their necks or spotted one stuck trying to slip into a small hole because of a baggie duct taped to their backs, that was the end of that beta delivery program.
The only other option was to turn to flight. Drones were inexpensive and could get in and out quickly. Some were able to be flown high enough for no one to notice, but once they started crashing, the skies were added to the list of sites to be monitored.
As a last hurrah, drug dealers took a page out of history books and used carrier pigeons for the same reason why warring countries used to when they needed to communicate with their generals and armies; it was fast, there was a low chance of the pigeon being intercepted by enemies, and they were very easy to train. Add the fact that no one would bat a second eye if they saw a bird soaring a few hundred feet above them and you can understand why they were an appealing choice.
Police in Kuwait are now having to deal with drug traffickers in the sky after they intercepted a messenger pigeon that had 178 ecstasy pills wrapped up in a little backpack. According to Alarabiya, the animal was spotted coming from Iraq and caught when it stopped for a break on a building near the customs department.
As you can imagine, Twitter had a few things to say about his feathery smuggler.
Honestly, this is appalling and adorable at the same time.