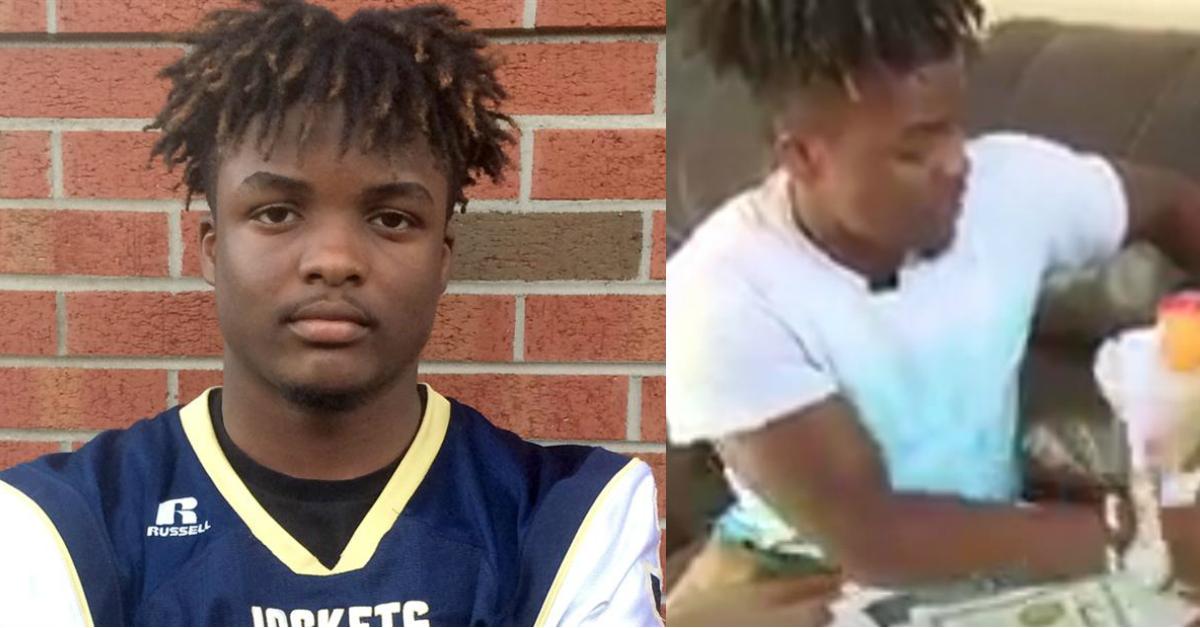 This High School Football Star Got Full-Ride Scholarship Offers To 33 Colleges
By Mustafa Gatollari
Getting ready for college is the first thing schools talk to you about once the training wheels are off and you start your first year of high school. Typically students roll their eyes at the thought of thinking four years ahead, especially with their newfound freedoms and raging hormones that dictate nearly every waking second of their lives at that point. Fortunately for the future of mankind, not every student is like this, and some take all of their pursuits seriously from day one. People usually bank everything on either academics or sports, but occasionally you get a rising star that dominates everything the gets in his or her way.
17-year-old Jahmir Smith isn't just brilliant on the football field. In fact, he's equally brilliant in the classroom.
The Lee County High School junior has been offered 33 full-ride scholarships, including to all eight Ivy League schools, for his academic and athletic prowess.
He has a 4.43 GPA along with 2,130 rushing yards and 41 touchdowns last season. Now, all of this sounds very impressive, and that's because it is.
But it suddenly becomes even more impressive when you see Jahmir casually handling a box of all of his offer letters.
The first school to offer Jahmir a full ride was East Carolina University way back in December. In an interview with ABC 11, Jahmir says that after that initial acceptance letter, the others just "started rolling in." He went on to say that he "really didn't think it would happen."
As humble as his response was to receiving all the acceptance letters, Smith wants to be lauded for his academic achievements as well as his athletic ones.
Smith attributed his success to his dedication to time management and said that the balancing act gets "overwhelming" at times but that he's "handling it."
As for where the star pupil and athlete is going to attend, the university world is his oyster.
So far he's visited nine out of the 33 college campuses that have offered him a full ride, and he still hasn't given an inkling to which school he's thinking of attending.
Smith's mother, Monique McLean, believes that her son is not only going to be a huge NFL Star, but a doctor, as well.
"I know my baby. He's going to be a doctor, and he's going to the NFL...I just know it," she told The News & Observer.