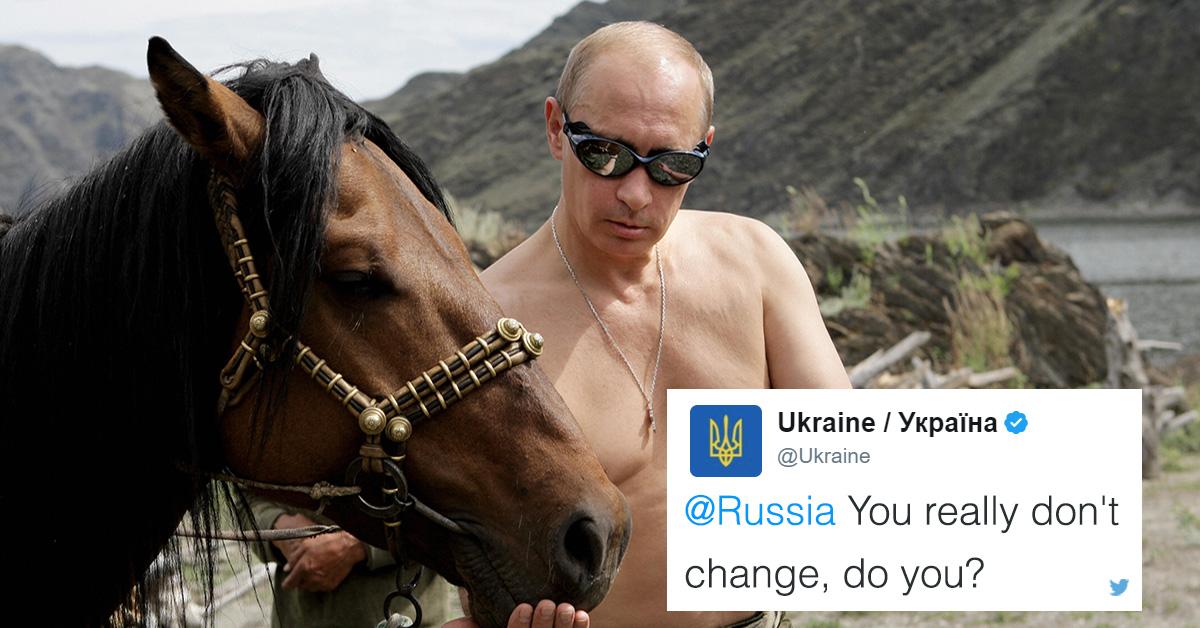 Ukraine And Russia Got Into A Fight On Twitter And Ukraine Won
By Mark Pygas
Twitter has been the battleground for many a celebrity feuds since it has gone mainstream. Recently politicians would bash their political rivals and critics on the social media platform and often invite their supporters to harass the person on the receiving end as well, taking us down a notch as a nation just when you thought we couldn't get any worse when it came to discussing things on an open forum.
We've also heard the term 'Twitter war' thrown around plenty of times over the years, and on occasion it has proven to be a more accurate than others. This recent case of Ukraine and Russia has had pundits tweet back and forth with one another on the topic, especially when the idea that Russia was invited in popped into the Twittersphere.
All countries have verified social media presences nowadays as well, and if you thought politicians and journalists bickering online was bad, you haven't seen anything yet. Anyone who manages their country's social media account is without a doubt an unapologetic patriot of the nation, and it isn't going to be any different outside of our own borders. You've never quite seen a Twitter feud like this one before, but I promise you that it'll be well worth sticking around to see.
The year is 2017 and international disputes are now settled over Twitter. Ukraine's official Twitter account gave the official Russia Twitter account a history lesson recently when it reminded the nation that a queen from Kiev established Russian-French relations.
And of course, Russia responded with a tweet that sounded like it came straight out of the Cold War.
So Ukraine responded with this zinger...
And then Russia's Ministry of Foreign Affairs got involved.
Russia and Ukraine have been on the rocks since the Ukrainian revolution in 2014, during which pro-Russian President Viktor Yanukovych was ousted by pro-European protesters. In the months that followed, Russia supported pro-Russian separatists in eastern Ukraine and occupied Crimea, holding a referendum that saw the territory annexed by Russia.
But there's a much longer, more complicated history between these two nations. Ukraine was a part of the Russian empire in the 18th century, and eventually gained its independence when the Soviet Union collapsed in 1991. That's a highly nuanced situation, so as you can imagine, Twitter was somewhat confused to see two countries going at it on social media.
Yes, this is the world we live in.