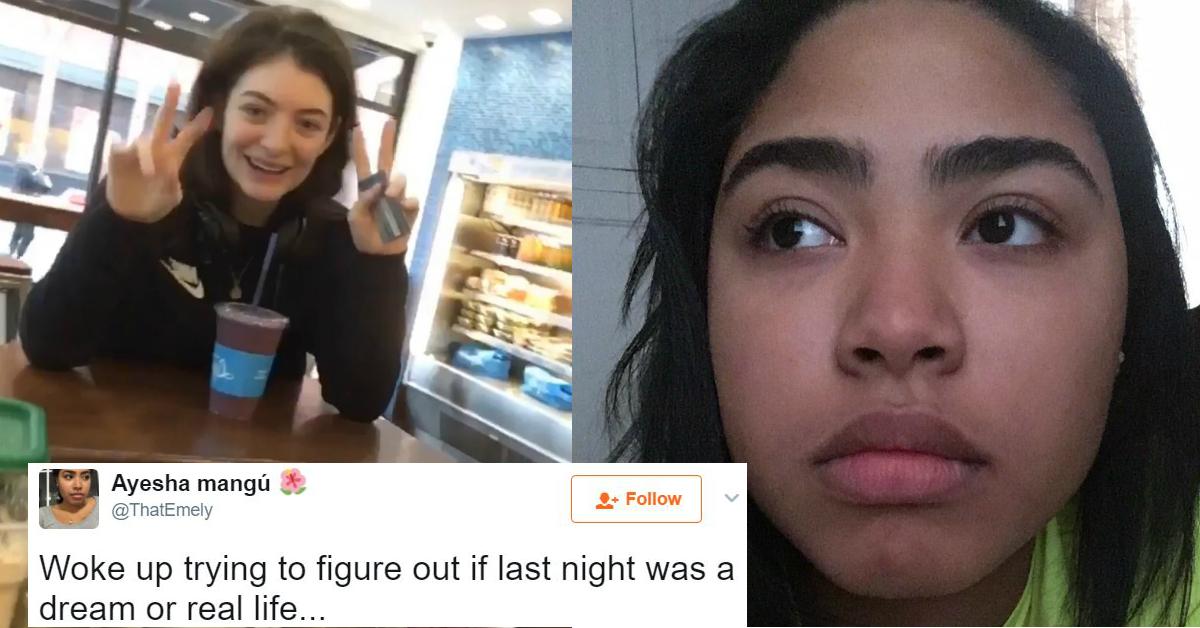 Lorde Invited This Cashier To The Governors Ball To Celebrate Her New Job
By Mustafa Gatollari

Updated
It's easy to forget that celebrities are people too. I mean, the only updates I get about my friend Jan is when she 'accidently' turns on her Strava app when she takes the bus to work every morning, and that's only because I still can't figure out how to turn the push notifications off in the app.
It's part of why every time a celebrity does something the rest of us consider normal, (they're just like us!) a photo of someone holding their kid, spotted a Bed, Bath, & Beyond, or simply eating ice cream will go supernova all over Twitter and Instagram with people gawking at a human being trying to eat their Triple Chocolate Chunk ice cream in peace. Still, it does help humanize people who previously seemed untouchable, and every now and then a story pops up that makes things even better when the celeb opts to simply chill with a fan as a regular person.
Article continues below advertisement
It's always awesome when you encounter a celebrity and they're cool and pleasant and happy to meet you. Like that time a woman met Jay-Z on the subway but didn't recognize him, and this wonderful exchange occurred.
Article continues below advertisement
It's even more awesome when you're able to have a meaningful interaction with that celebrity, which is exactly what happened with Twitter user @ThatEmely when Lorde stopped by the Liquiteria she worked at to pick up a smoothie. The two got to talking and they totally hit it off.