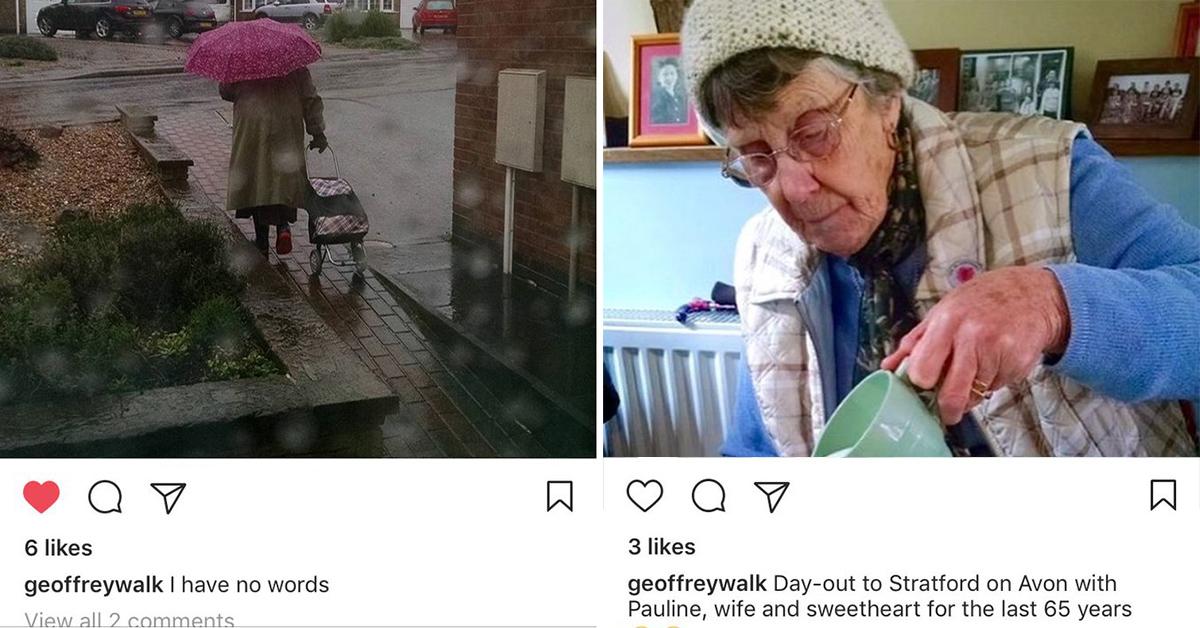 People Are In Love With This 86-Year-Old's Instagram Dedicated To His Wife
By Mark Pygas
Twitter user Lauren Skell from Chichester in the United Kingdom recently shared a few posts that 86-year-old Geoffrey Walker has shared on his Instagram account, and they're just too sweet. Every post is a tribute to his wife, who he's been married to for 65 years.
I mean, just look at how cute these captions are...
Walker told Metro that he and Pauline have three children, five grandchildren, and eleven great-grandchildren. He decided to create an Instagram account a few years ago to help keep in touch with them all.
But his account quickly became dedicated to his wife, who he's been married to since 1951. A few months in, he left for overseas duties as a soldier and "returned some 18 months later to write my book to tell the story of our love during this long separation."
He didn't realize that Skell, a family friend, had shared his posts in a now viral tweet until he started receiving more and more notifications. "I don't know about internet sensations, all will blow over in a couple days," he added.
These are some serious relationship goals.
And Twitter seems to agree.
We all deserve someone like Geoffrey.