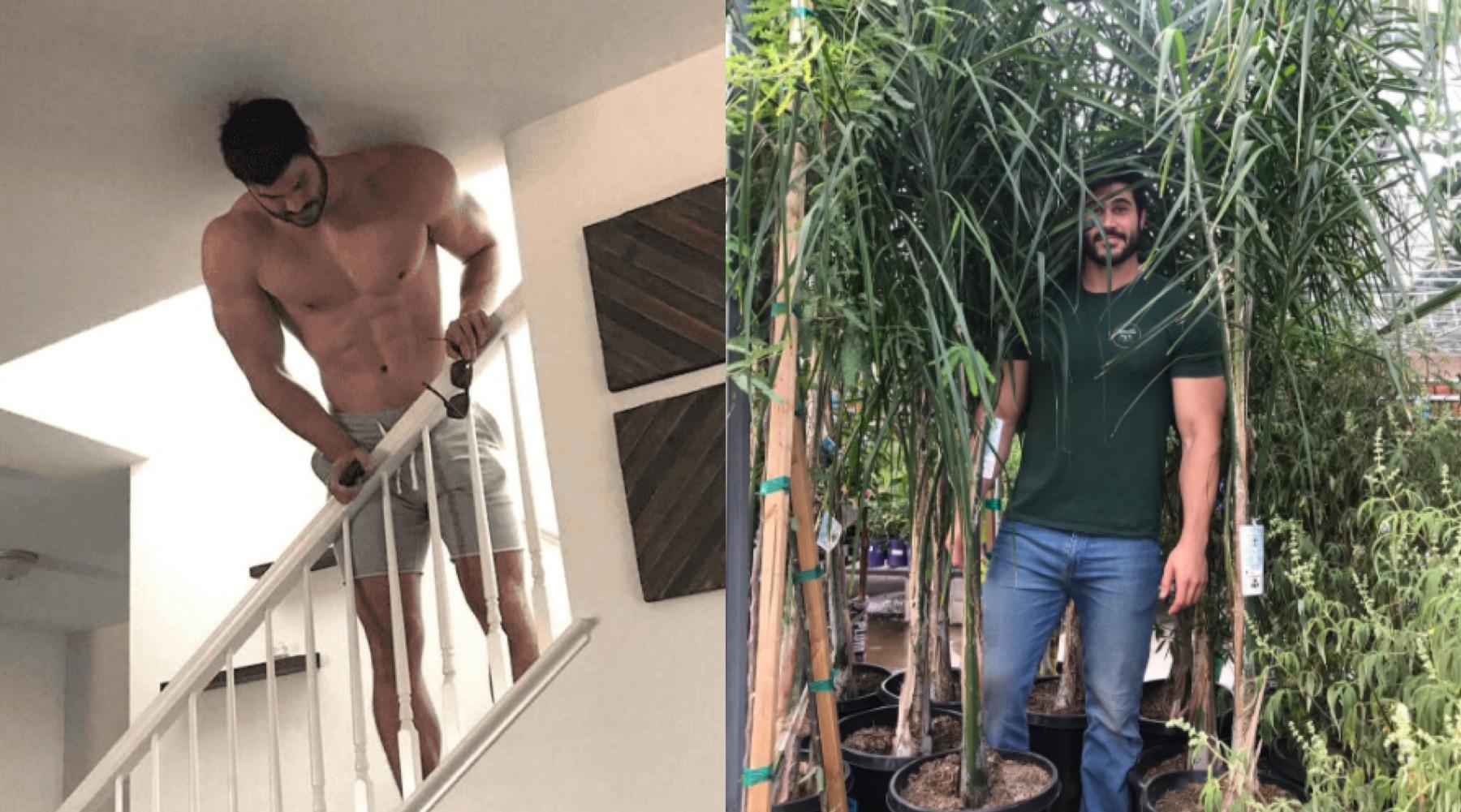 'Tree Man' Discovered On Instagram Is Everyone's New Fitness Crush
By Aimee Lutkin
Everyone has to work hard in this life, but folks who have won the genetic lottery generally have a better time doing so. No one is going to deny that to be a professional athlete you need to train and plan your life around that training, but it might be a little easier to break into the NBA or NFL if you're standing close to seven feet tall by the time you're a junior in high school.
Those who take their gifts and continue to build on them rather than sit down and ride them out for as long as nature intended are also rewarded. Effort, regardless of who you are or what your background is, will always be an attractive trait. You can tell within minutes of speaking with someone whether they have drive in their life or if they're simply letting everything pass them by and only reach out whenever they see some low hanging fruit come their way.
Some say that the discipline to put forth that type of effort is a thing of the past. A sweeping generalization for sure, but the occasional person will catch everyone's attention given the right circumstances, and that's exactly what happened on Instagram with this guy.
Another day, another beautiful man uncovered on the Internet. Danny Jones is a fitness guru with a pretty extensive following on Instagram, but he recently got a big boost of viral fame with a tweet from someone named La Loba. Apparently, there are people interested in what Danny has to offer who are not particularly interested in fitness:
"This is not a man, this is a tree," is apparently the mating call of thirsty followers everywhere, because people universally want to climb him:
Very graciously, La Loba directed everyone to Danny's fitness account, advising people "Go plant some seeds."
And, boy, is it worth the click:
Obviously, Danny has been genetically gifted with a handsome face and 6'7" of well proportioned body, but he didn't get this buff by accident. My dude has been working on his fitness and he wants to inspire other people to challenge themselves at the gym:
And not only is Danny wickedly hot, he seems to have a sense of humor about this newfound fame and name:
Unfortunately, he's taken:
But that doesn't mean you can't enjoy the forest for the trees, friends!