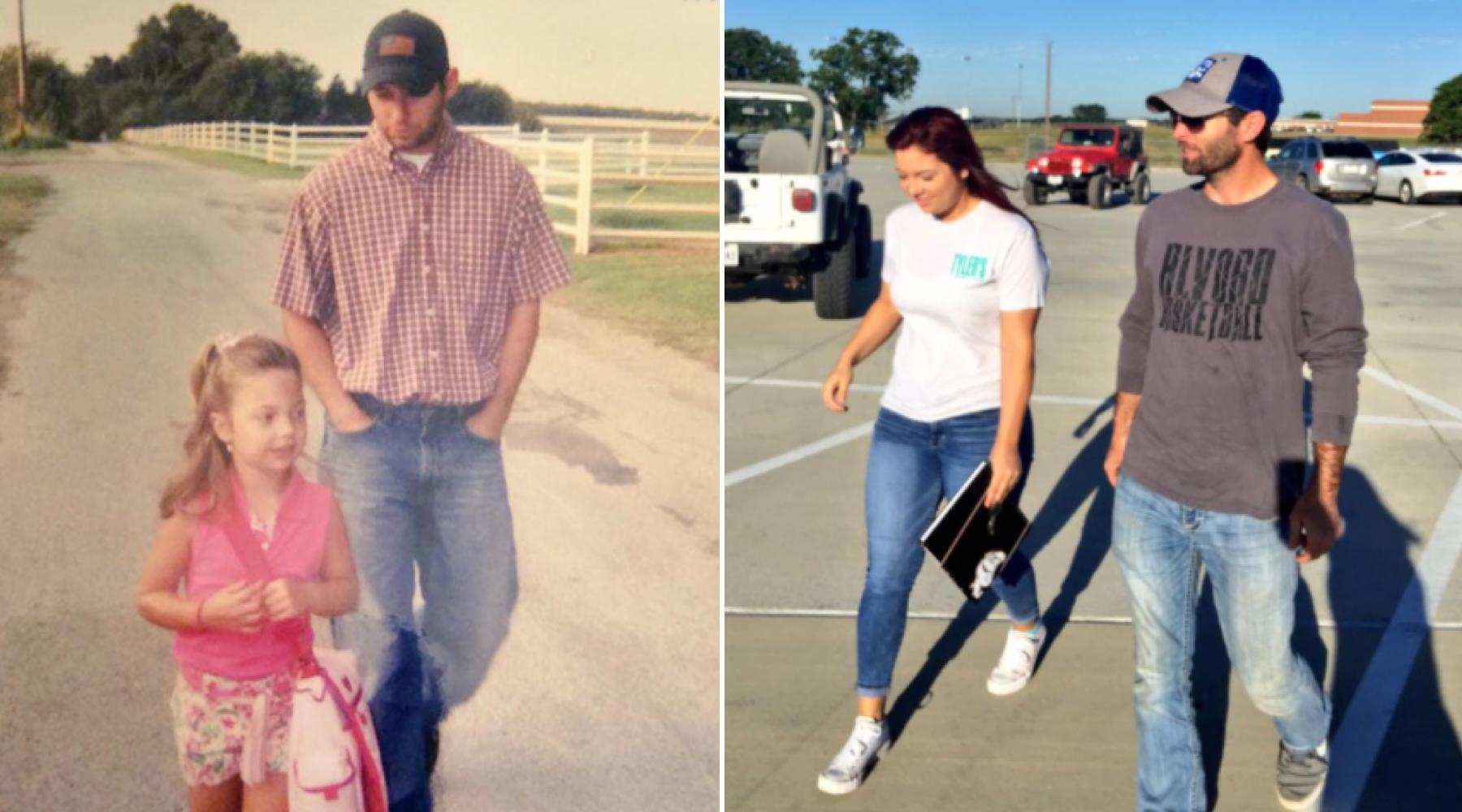 What This Dad Did On His Daughter's Last Day Of School Defines Good Parenting
By Aimee Lutkin
Graduation is an important time for many parents and their children. It signifies the beginning of a new chapter in life for the child, and for most parents it's watching the one person they love unconditionally mature and take a step into the next stage of life, which also brings them one step closer to becoming empty nesters.
A lot of them have unknowingly established traditions during the early years and carry them through as the one constant between them as years pass. For some, it's something as simple as making lunch for them every day, and for others it could be a shared artistic tradition that includes a drawing or photo of them together or separate every single day until they graduate college, high school, or until they eventually go their separate ways. The beginning of these simple but meaningful traditions isn't always clear, but their endings always signify something very important.
It's an emotional time of year, when kids are becoming young adults and parents have to learn to let go. Graduation ceremonies are happening, feelings are running high, and everyone's getting nostalgic. 18-year-old Brittany Gayler took a literal walk down memory lane with her dad, Jason Gaylor last Thursday. They'd found an old picture of him walking her to her very first day of school and decided to relive the moment for her last day, according to BuzzFeed:
Brittany told BuzzFeed, "I've always been so grateful that my parents have always been there for me." But she admitted it was a little bit embarrassing, as her dad laughed and said she was a "cool teen." They both said they teared up a little as they put one foot in front of the other down that last road.
The image of the two making their journey after so much time has passed touched a lot of people, but for a couple different reasons. First things first: Brittany's dad looks good:
But there are some people who were simply touched by the heartwarming moment, and applauded these two for sticking together. It's not that easy to be the dad of a teenage girl, and showing up for the important milestones is so important. Almost makes you tear up:
And of course, there were people who were both deeply moved and also hot for Brittany's dad:
Like I said, feelings are running high.