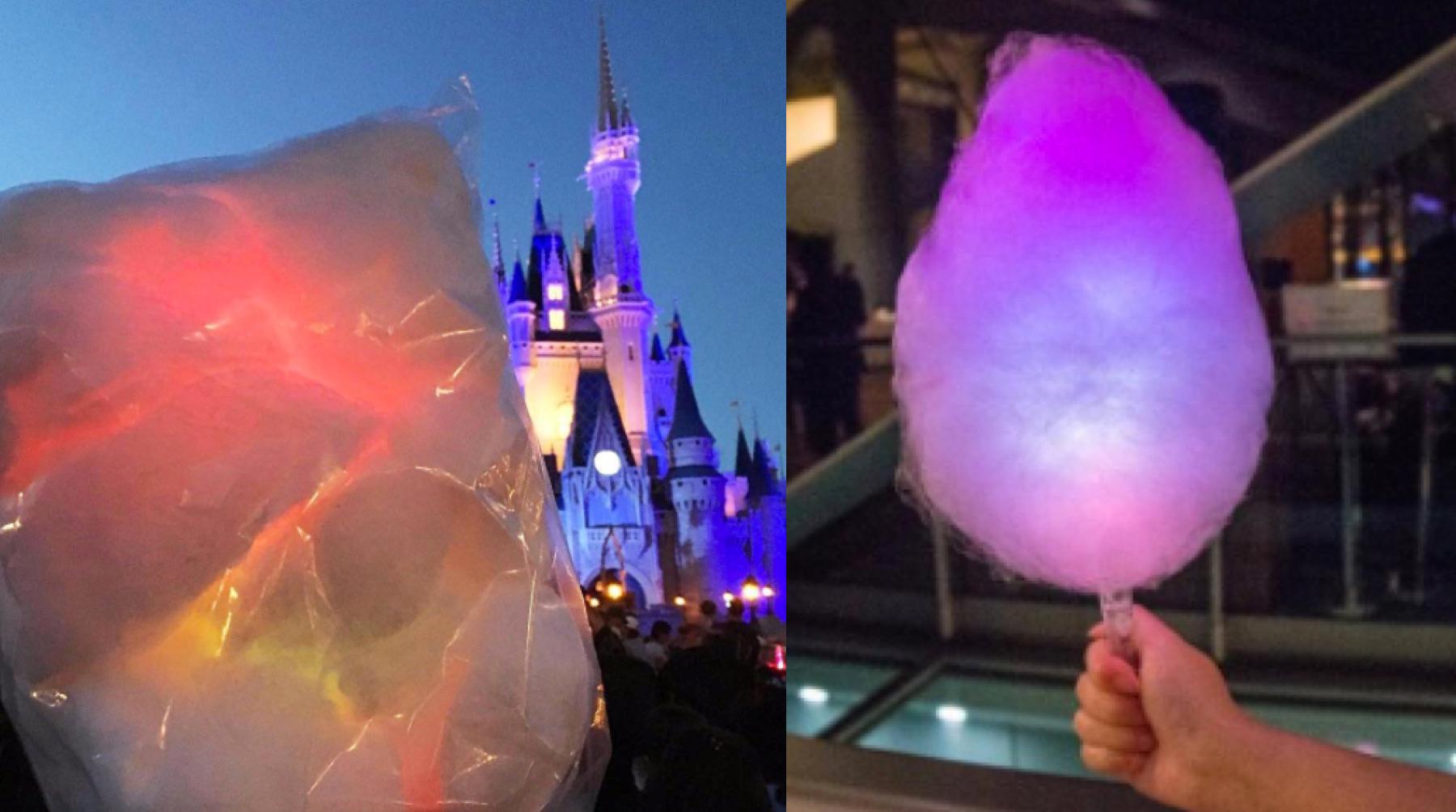 The Magic Kingdom Gets Even More Magical With Electric Cotton Candy
By Aimee Lutkin
Magic Kingdom at Walt Disney's Resort is always trying to find new ways to innovate. It's pretty much guaranteed with each visit you'll find something new to capture your imagination and make a visit all worth it.
The spirit of Walt Disney cannot rest until every single inch of his many theme parks are crammed with wonder. His ghost is that much closer to being at peace, because geniuses have finally realized that the only thing that could make cotton candy more magical would be to light it up from the inside:
Disney Food Blog reports that the magic clouds of sugar filled with electricity have only been in the parks for a few weeks, and it's not clear if they're a permanent fixture. Cosmopolitan says that they were introduced as a part of Disneyland's World of Color show, and that the kind of sticks that Disney is using were patented by a company called Glo Cone, and have been floating around elsewhere since 2009.
When you looked through social media under #ElectricCottonCandy and #LightUpCottonCandy, there's a real mix of newer Disney shots, raving concertgoers, and smaller county fair pictures with the special Glo Cone look. Honestly, they're all pretty gorgeous. Check out the colorful goodness for yourself:
There are a lot of things that Disneyland offers that you could find in one form or another somewhere else. But nowhere else on earth can you hold up your glimmering wand of candy against the backdrop of the Magic Castle. Disneyland was made for photo ops, and cotton candy was made to glow. Perfect for those hunting down the best Instagram shots there are.
So next time you're at Magic Kingdom give this a try, you probably wont regret it.