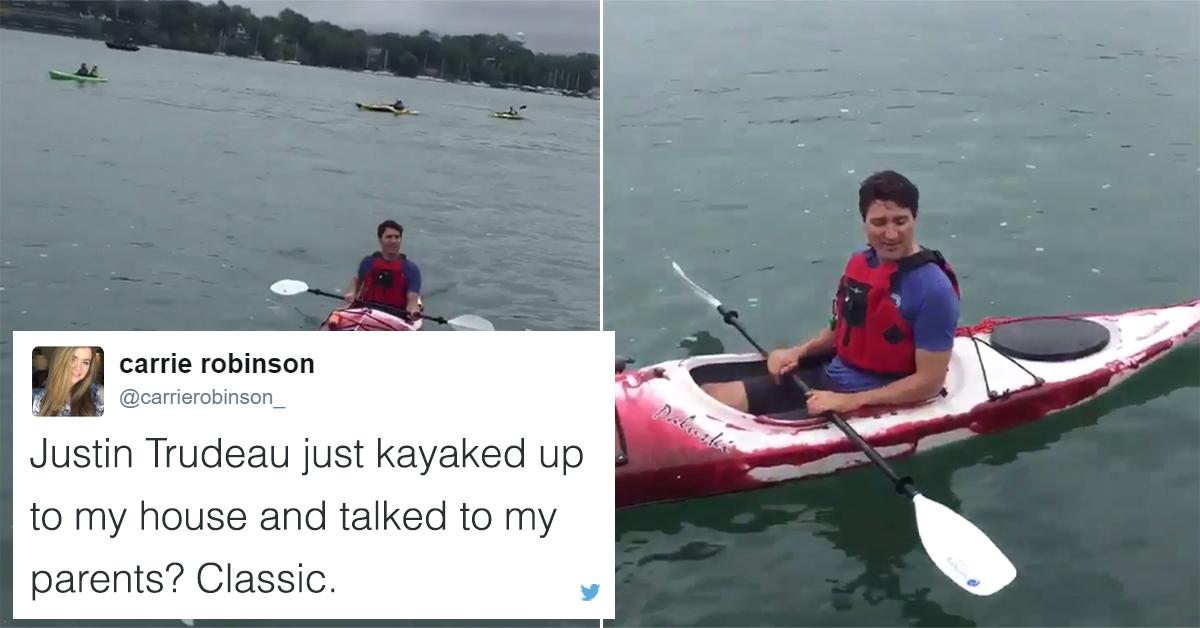 Justin Trudeau Kayaked Up To Someone's House To Discuss Climate Change
By Mark Pygas
While the United States remains divided along party lines on climate change, Prime Minister Justin Trudeau of Canada is on the side of the vast majority of scientists who believe that human activity is having a devastating effect on the Earth's climate.
There isn't a leader in the world who isn't divisive, and that even includes Canadian Prime Minister Justin Trudeau, otherwise known as the internet's dreamboat. Trudeau has a complicated record when it comes to his work on oil pipelines and with promises he made on the campaign trail to the First Nations people. But right now, compared to Donald Trump, he seems like a fantasy dream man to many Americans. In a new profile, Rolling Stone asks, "Why can't he be our president?" right next to a very alluring photo of Trudeau, leaning so suggestively against his desk:
"The future is still bright for those who have the courage to confront hard truths, and the confidence to stay the course," Trudeau said after the event. "Canada will not back down from its commitment to fight climate change - and we are not alone. Around the world, nearly every country is on our side. Inaction is not an option. We can't walk away from the reality of climate change."
And yes, Twitter was impressed.
He's so dreamy. We can't get over how accessible he is either. Certainly much different than another prominent US political figure.