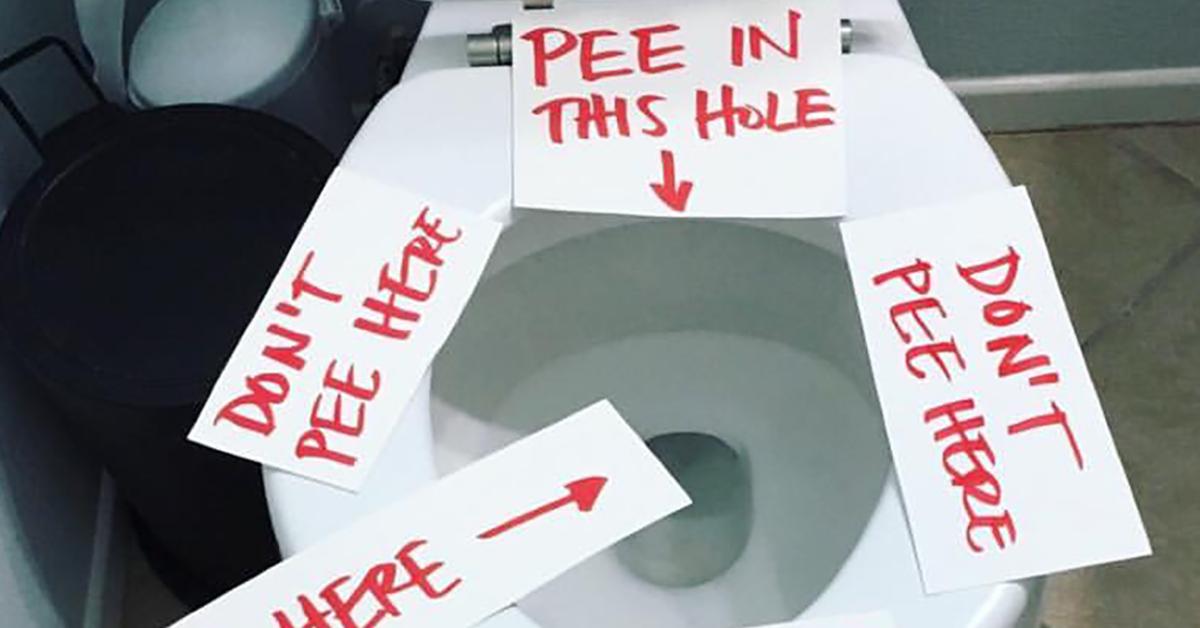 Mom Of Three Boys Covers Toilet In Signs And Parents Absolutely Love It
By Mark Pygas
Men don't have the best aim. And if you happen to live with both a husband a son, you'll know that they don't get any better at it with age. That's why mom of three Kristina Kuzmic had to write some "love notes" to remind her boys where they should be shooting for. And it's hilarious...
The caption on the photo reads: "Sometimes I write my kids love notes." People found the photo too far relatable, and Kuzmic's post attracted some 150,000 shares in only a few days. They did have some suggestions on how to improve it, though...
"Make these laminated," one user wrote. "With a adhesive base on the back, and I am sure any woman that lives with men will buy these!!!!"
"Honestly, your message is still a little unclear. What do you want them to do?"
To others, it's just far too relatable.
"I taught my boys (all 4 of them) to sit and there is no mess," one user added. "Just because they can doesn't mean they have to. Their wives will thank me someday."
"My two brothers and I (8-11 years old) stayed with an aunt for a week one summer. She only had one child, a girl. After two days there she informed the three of us that we had to sit to pee or go outside on a tree."
One user said:
"A lot of people find it unmanly , but I recommend teaching them to sit to pee when at home. No splashing. Big caveat - you must still be sure to aim downward or you might pee straight over the front rim of the toilet. That's particularly true for boys who aren't yet developed enough for gravity to help their little stems point down."