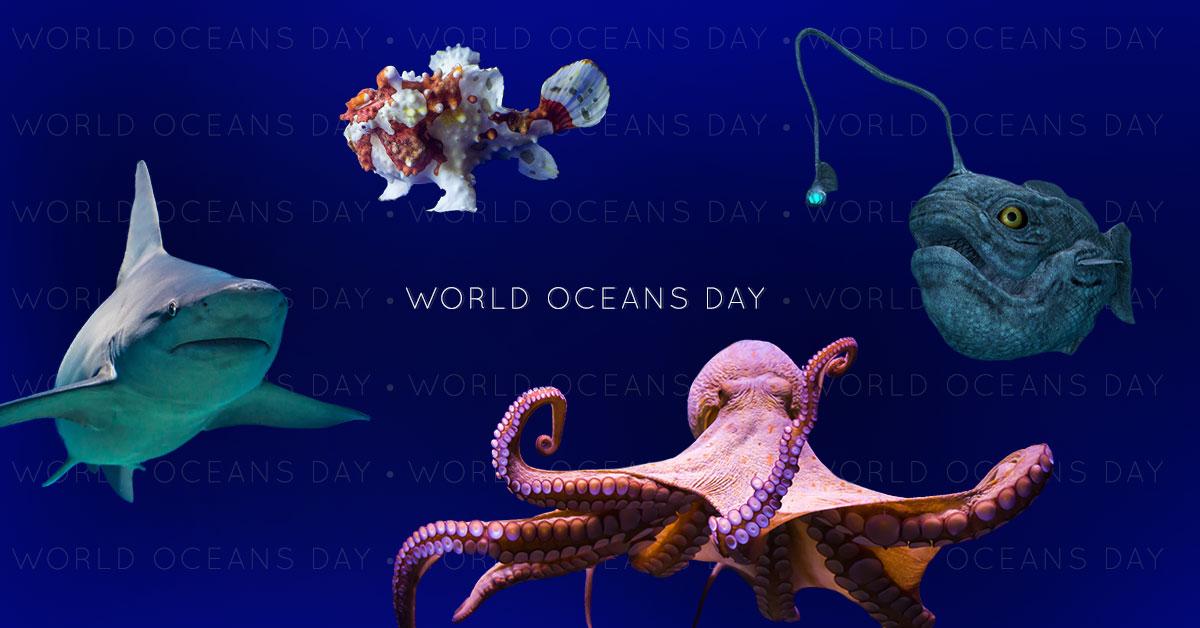 Celebrate 'World Oceans Day' By Contemplating All The Monsters That Live In the Deep
By Aimee Lutkin
Thursday is World Oceans Day, and it is intended to draw attention to a love of the great blue. We owe a lot to the ocean—life as we know it, for instance. And we basically repay La Mer by throwing tons of garbage inside her. Organizers of World Oceans Day want to encourage people to treat it as a "global day of ocean celebration and collaboration for a better future." We're all connected by the water, after all:
Okay, now that we've got the environmentalist stuff out of the way, let's talk about why we really need to save the oceans: because they're full of insane monsters:
Roman Fedortsov is a Russian deep sea fisherman who posts a lot of his freakiest finds on a shocking Twitter account that has totally changed how I feel dipping my toes in the waves:
To be honest, I feel kind of bad for all those dead fish who probably had absolutely no idea what "human being" meant until it was too late, but they're still pretty amazing to see. Fedortsov didn't discover the ocean, though.
We've been trying to explore the depths for centuries, and there are still some places that are so deep, they're probably harder to get to than the moon. It may be that no person will ever know what lives on the bottom floor, but what we've seen so far is incredible:
Those are just the creatures that it's relatively easy to see. While the many unnamed monsters stewing in the primordial ooze occasionally fill me with fear, much more often they fill me with wonder. The world is full of mysteries still, and we need to protect it. Otherwise, how will I ever meet a mermaid?