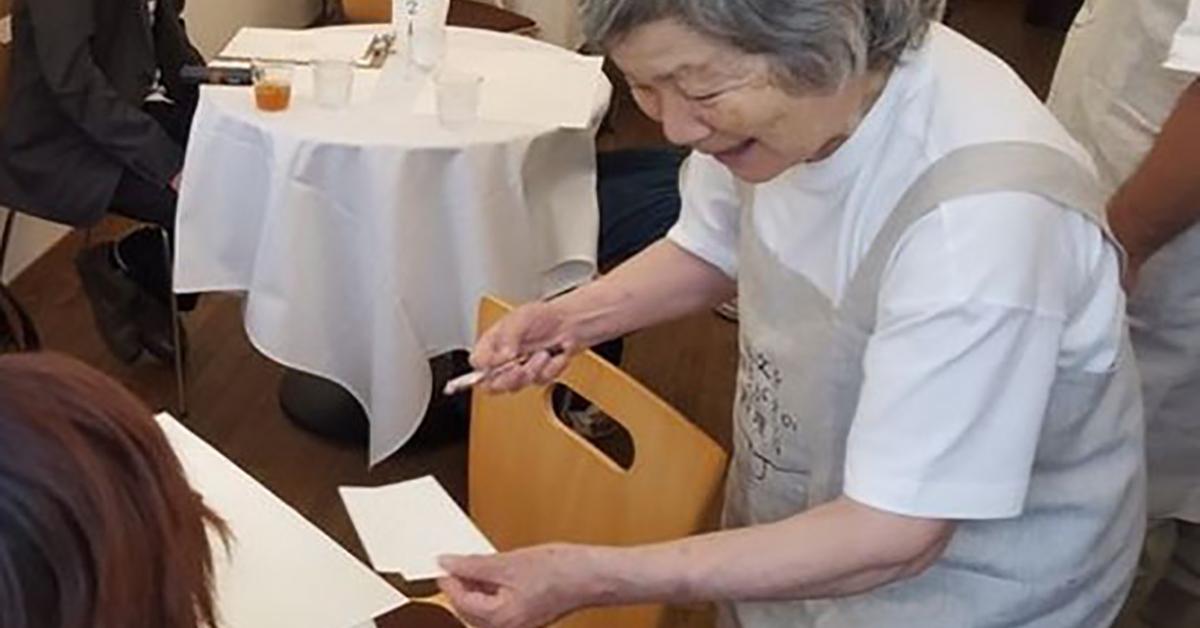 Japan Opens A 'Restaurant Of Mistakes' That Only Hires Waiters With Dementia
By Mark Pygas
Japan has a problem that is occurring across the industrialized world. Thanks to modern medicine, people are living longer than ever. While this is giving people longer with the ones they love, it's also resulted in a rise of degenerative diseases.
To highlight the issue, the charity Maggie's Tokyo decided to open The Restaurant of Order Mistakes in Tokyo's Toyosu district. The restaurant, which opened for a trial period from June 2 to June 4, only hires servers who suffer from dementia.
So yes, you may not get what you ordered, but it serves as a poignant reminder about what those who suffer from the disease go through on a daily basis.
A food blogger named Mizuho Kudo explained that while she ordered a hamburger, she ended up with a plate of gyoza dumplings. According to a translation by Spoon & Tamago, the dumplings turned out to be delicious, and the wait staff were some of the nicest people Kudo has ever met.
The cafe's unusual concept went viral, and attracted hundreds of customers who went in expecting their order to be completely messed up.
The trial period was so successful that there's another event planned for World Alzheimer's Day on September 21st.