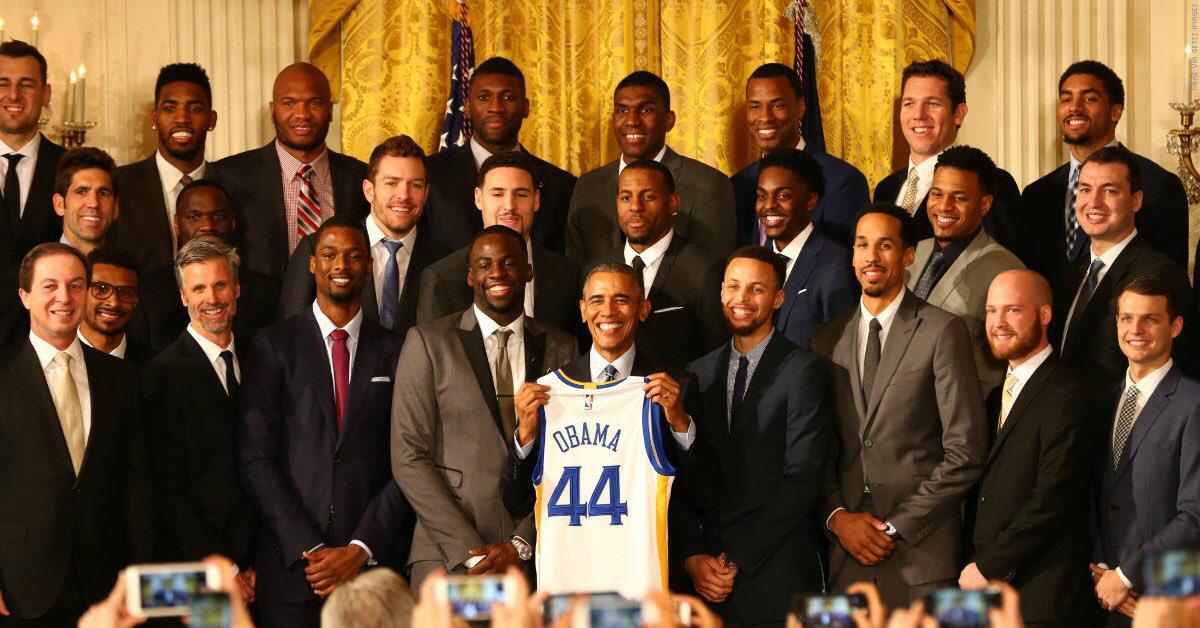 The Warriors Will Reportedly Skip Their Victory Trip To The White House
By Mustafa Gatollari
When sports and politics mesh, it causes quite a lot of controversy. Just ask Colin Kaepernick.
But that hasn't stopped several members of the Golden State Warriors team members from criticizing Donald Trump and his time in the White House.
It looks like the group concurs with Livingston, because reports indicate that the entire team will be bowing out of the White House visit.
These reports are said to come from sources close to the team, but an official announcement from the Warriors hasn't been made yet.
The news comes fresh off the Warriors' domination of the Cavaliers in the finals where the West Coast team closed out the series with a commanding four games to one.
All of the speculation of the team canceling their visit to the White House quickly overshadowed their massive win.
NY Daily News writer Shaun King tweeted about the "powerful" political statement the team is making with their supposed refusal to visit the White House.
The speculated sit-out is getting Twitter users very, very hopeful.
And had people pulling quotes from Warriors' players on Trump and his administration.
Some are extremely confident the team won't show up.
While some feel politics have no place in sports.
If the Warriors are officially sitting the White House visit out, it wouldn't be the first time a sports team declined an invitation. There were a few notable players from the Patriots who didn't attend the White House's congratulatory speech to the team when they staged a miraculous Super Bowl comeback earlier this year.
Update: All of the hullabaloo got the Warriors to speak out and say that they haven't come to an official decision regarding a White House visit. "Today is about celebrating our championship. We have not received an invitation to the White House, but will make those decisions, when and if necessary," the team said in a statement.