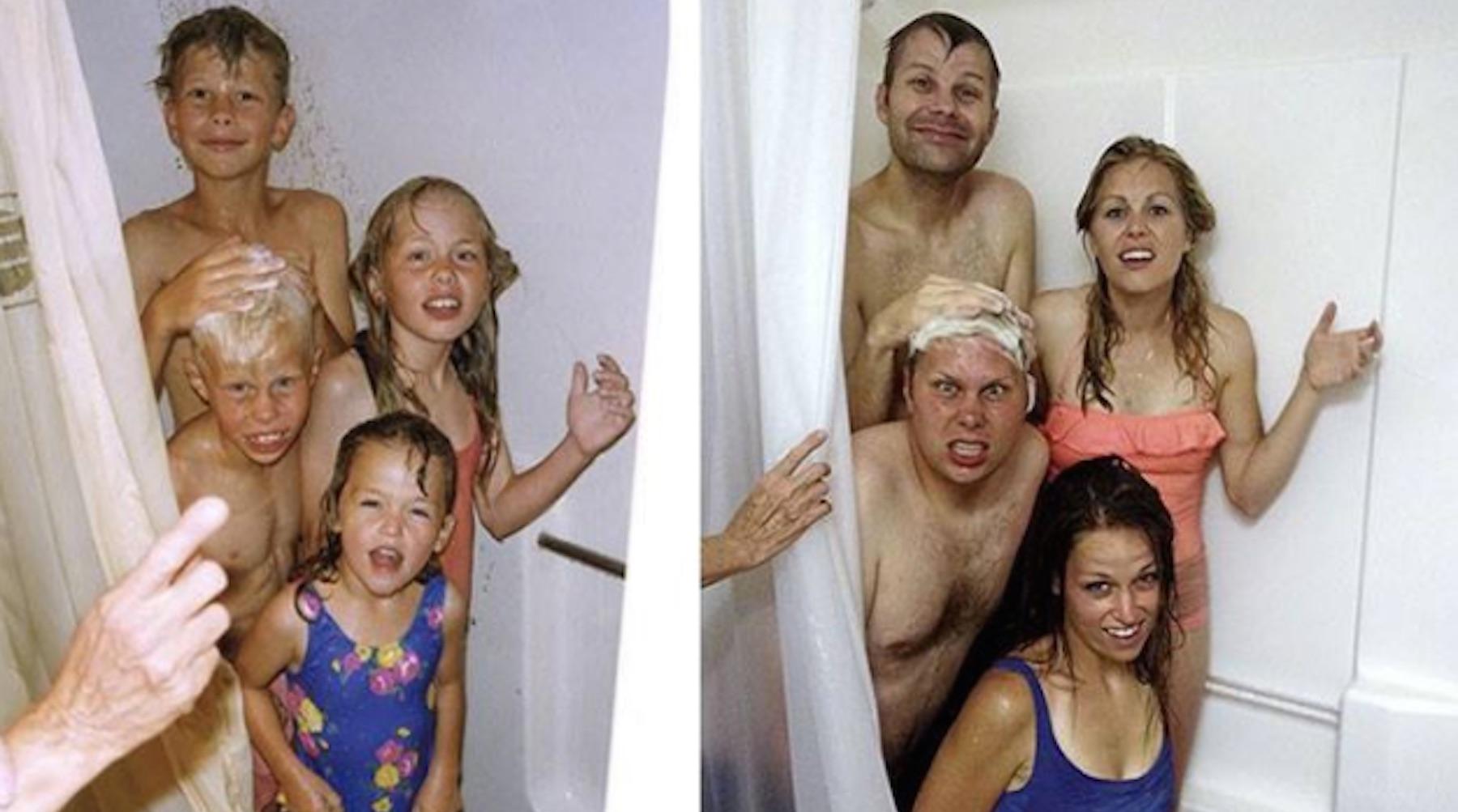 These Siblings Recreating Their Family Photos Will Make You Want To Host A Reunion
By Aimee Lutkin
If you have a sibling, you know that shared memories are your most precious gift. They are also your most hilarious gift, because when you think back on what you used to do, it seems really crazy. Some of the photos we took make us wonder if we were taking crazy pills back in the day. Maybe it was just the carefreeness of being a kid let us let loose whenever. It's just amazing to look back at all the strange moments that used to be captured and wonder how they honestly came to be. Like how many of us have that shot of 3 siblings piled into a bathtub at once? Probably a lot. But if we did it as adults, it'd probably be categorized as pretty strange...
That's why the "family photo recreation" genre is so good. It takes the past and highlights how ridiculous we all were, even when we were being cute. These siblings pulled them off with expert precision:
Facebook page "A Different Type Of Art" compiled an excellent post of some of the greatest sibling recreation pics of all time, making it clear that you can grow old, but still not grow up:
Though the best part of the post may be all the people sharing their less viral versions in the comments. Recreation photos are now a family tradition:
Hmm, what can I get my family to do at Thanksgiving dinner? I have six months to plan, so it better be good. Hopefully next time you're feeling uninspired for a Christmas present just recreate a few of these with your brothers and sisters and you'll have the perfect gift for Mom and Dad. Let's just hope they're not too creepy.