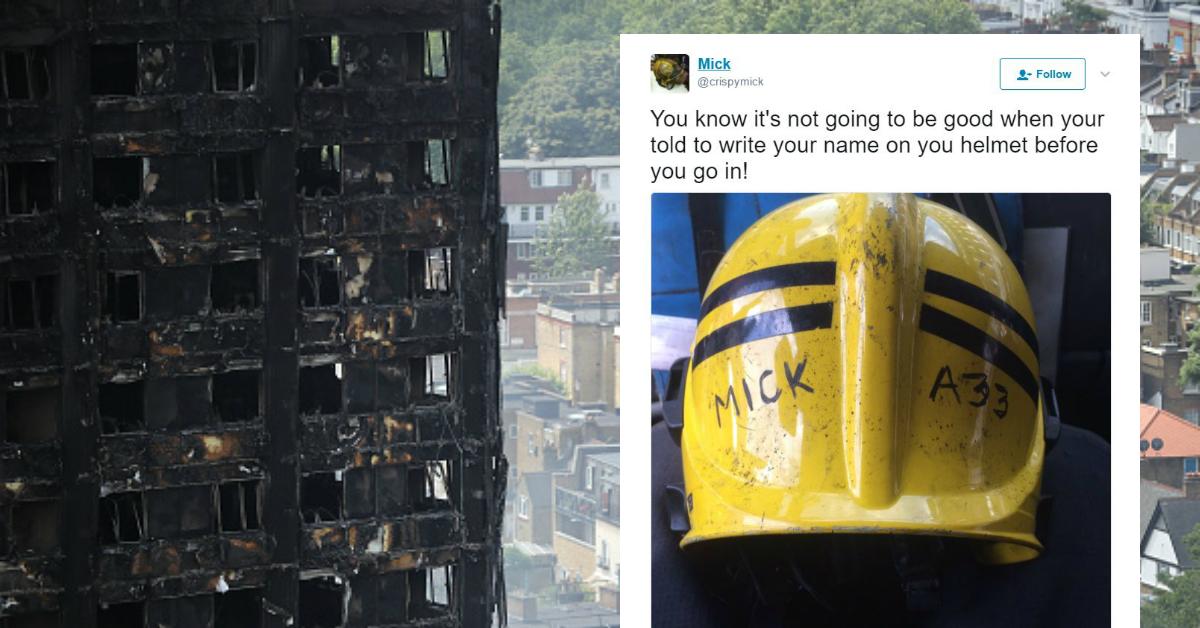 Firefighter's Tweet Goes Viral For One Somber Reason After London Tower Fire
By Mustafa Gatollari
Being a firefighter is one of the toughest and demanding jobs. Sure there's days where it's more laid back -- but when the stuff really gets real, the fire fighters are some of the first responders there to make sure everyone's safe. It can't be understated how important they are and willing to put their lives on the line every day in order to protect the public.
The London Tower fire was such a massive disaster that firefighters from all over the city were called in to try and tame the spreading flames as best as they could. It was one of the most intense fires the city had ever seen and the blaze caused massive devastation to the building where many people were living.
There were 17 people confirmed dead in the fire, but the death toll is expected to be more than 100 as first responders continue to work and sift through the wreckage. It's a tough job to figure out the cause and then figure out who actually got out.
A London firefighter named Mick tweeted this sobering image of his helmet, showing just how dire of a situation it was for everyone involved. People were very moved by the image.
In the now-deleted tweet, Mick wrote:
"You know it's not going to be good when your told to write your name on you helmet before you go in!"
Mick's photo accompanied with a dark joke received over 20,000 retweets, with many people applauding Mick and his fellow firefighters for their service. It's a tough job that sometimes shows you the worst side of things during incidents like these.
Much respect, all around. Never forget the sacrifice fire fighters go through on a daily basis. they're the true heroes.