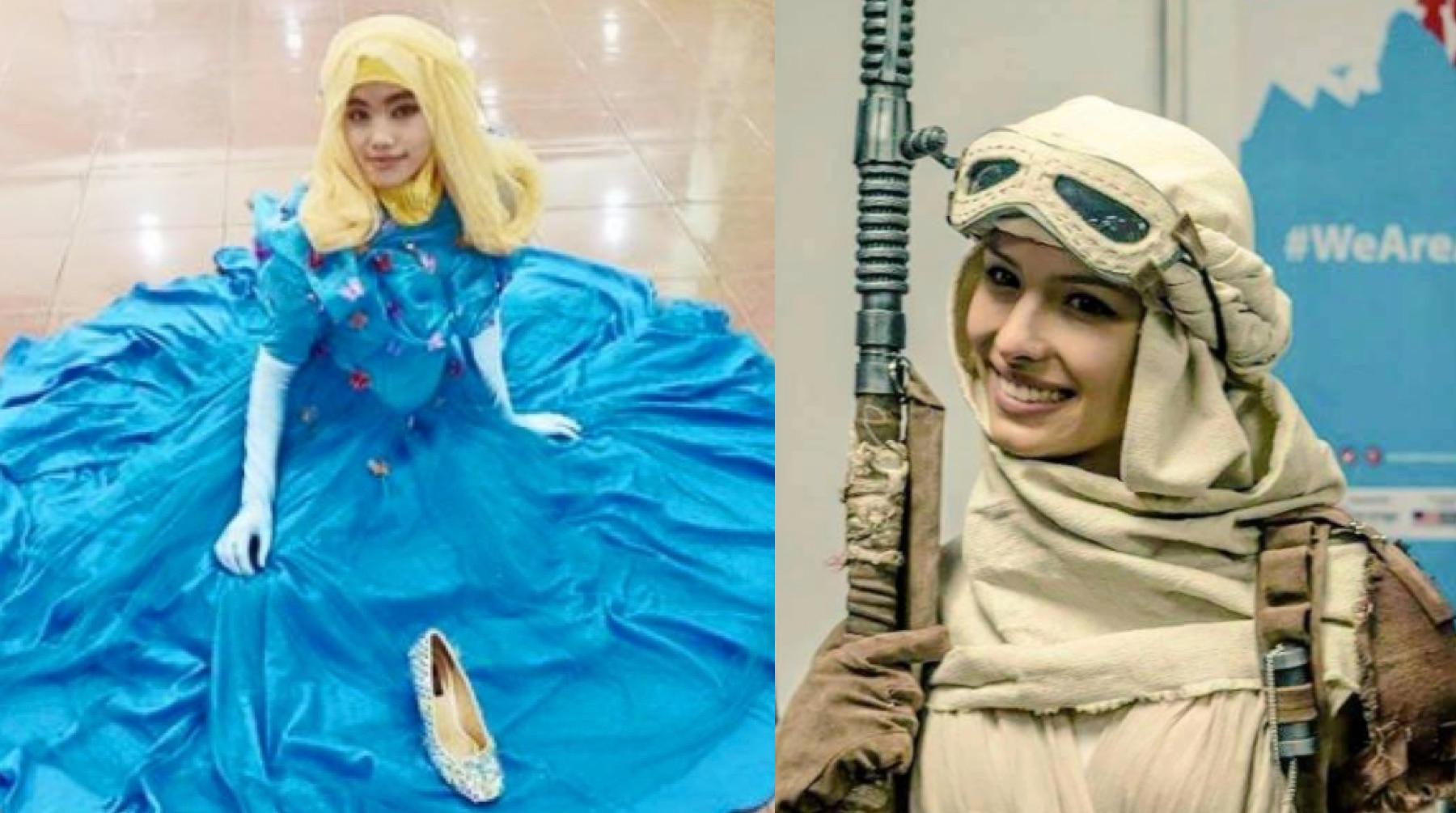 These Cosplayers Found A Way To Include Hijabs In Their Incredible Costumes
By Aimee Lutkin
There's a growing community of Muslim cosplayers who have inspired each other to find creative and fun ways to incorporate their hijabs into their characters. Mashable reports that a lot of them are finding each other on the Facebook group page "Hijab Cosplay Gallery." One cosplayer who spoke with them, 23-year-old Kira, said she was first inspired when she saw another girl do it.
"Around seven years ago I attended an event and saw a hijab cosplayer...and her costume was modified to that suitable for a Muslim," Kira told Mashable. "At that time it was hard to find [any] hijab cosplayers." They are simply pretty rare in the cosplay world. It's already hard enough to break into it.
Anyone would be inspired if they saw these costumes cause they're absolutely jaw dropping:
The costumes are sent into the Facebook page from all around the world. There are some you'll immediately recognize, but like true fans, the girls also cosplay characters that may be obscure to people not obsessed with anime. Even if you don't recognize them, the incredible detail and ingenuity will blow your mind with how creative they got in bringing the characters to life:
Cosplayers already seem like a relatively niche group, so it's dope that girls are meeting and inspiring each other, and frankly, challenging all of us to step up our fashion game. It really shows the time and dedication that goes into cosplay -- from building the costumes, to outright finding the right mood to fit the look you're going for.
These cosplays are next level. It's pretty amazing how cleverly they have intergrated Hijabs into the costumes. It works perfectly! We're excited to see what sorts of things the community comes up with next.