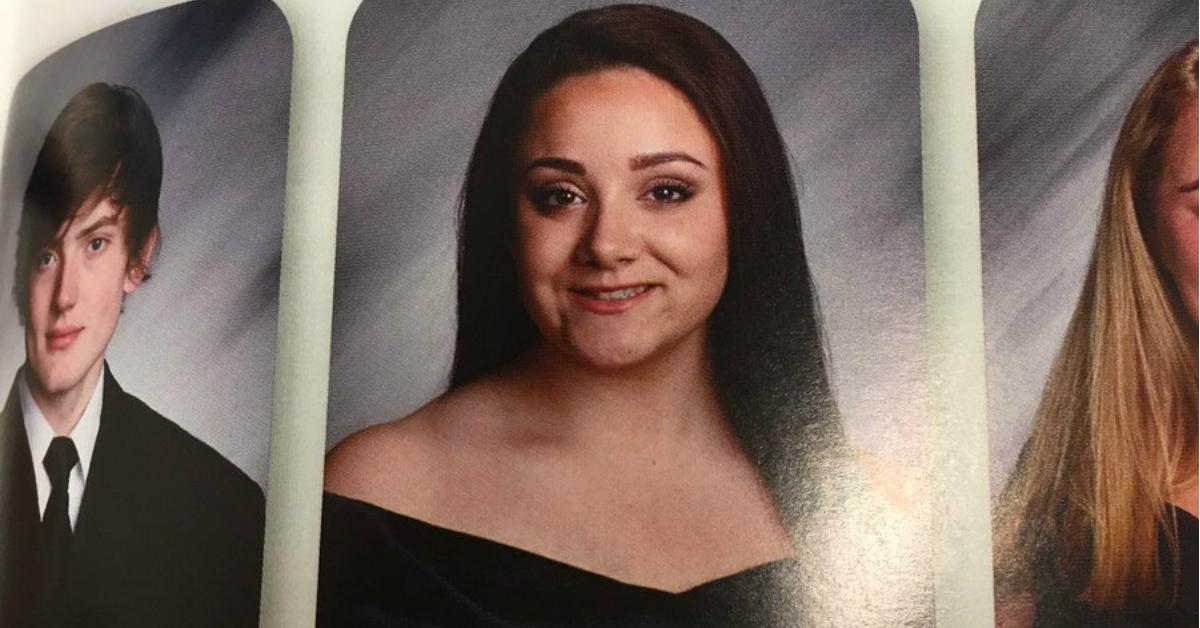 High School Senior Uses Yearbook Quote To Destroy Sexist Dress Code
Double standards are an unfortunate fact of life, especially when it comes to genders.
Article continues below advertisement
Whether it's healthcare or children's clothing, you can almost always find an environment where women are held to a different set of rules than men.
For high school senior Tori DiPaolo from West Milford, NJ, it was a "no bare shoulders" school dress code.
Article continues below advertisement
One that she chose to ignore for her yearbook photo, then savagely roasted with her senior quote.
Article continues below advertisement
"I'm sorry, did my shoulders distract you from reading this quote?"
DiPaolo and her friends reportedly received several warnings and dress code violations, so she thought her senior quote, paired with a bare-shoulder dress, would be a perfect last word.
Article continues below advertisement
"Over the past four years, myself and many of my friends have received dress code violations for clothes that were nowhere near inappropriate. I became a bit infamous around school for fighting the administration about dress code, so I figured I'd use my senior quote as one final jab. I just found it funny that the outfits for senior portraits technically violated the dress code by exposing our shoulders, so I saw my opportunity and ran with it." - Yahoo
DiPaolo went on to tell Yahoo that boys were rarely called into the office for their clothing, however, if her mid-riff or a bra-strap was showing, the administration was constantly on her back.
Article continues below advertisement
"Halters, half-shirts, shorts, or sweaters and blouses that expose breasts or stomachs may not be worn. Shorts and skirts should not be a distraction. They should not be above the extended fingertips. Muscle shirts, mesh shirts, and loose-fitting tank tops are not permitted. Patches, decals, or sayings affixed to clothing are inappropriate if they are suggestive, drug-related, obscene in nature, or cause a disruption in normal proceedings... no article of clothing is permitted that exhibits rips, tears, or holes that causes the clothing to become revealing or suggestive."
Article continues below advertisement
Twitter was in love with DiPaolo's sass.
Article continues below advertisement
Article continues below advertisement
Do you think that Tori's anger was justified? Or are the rules the rules?