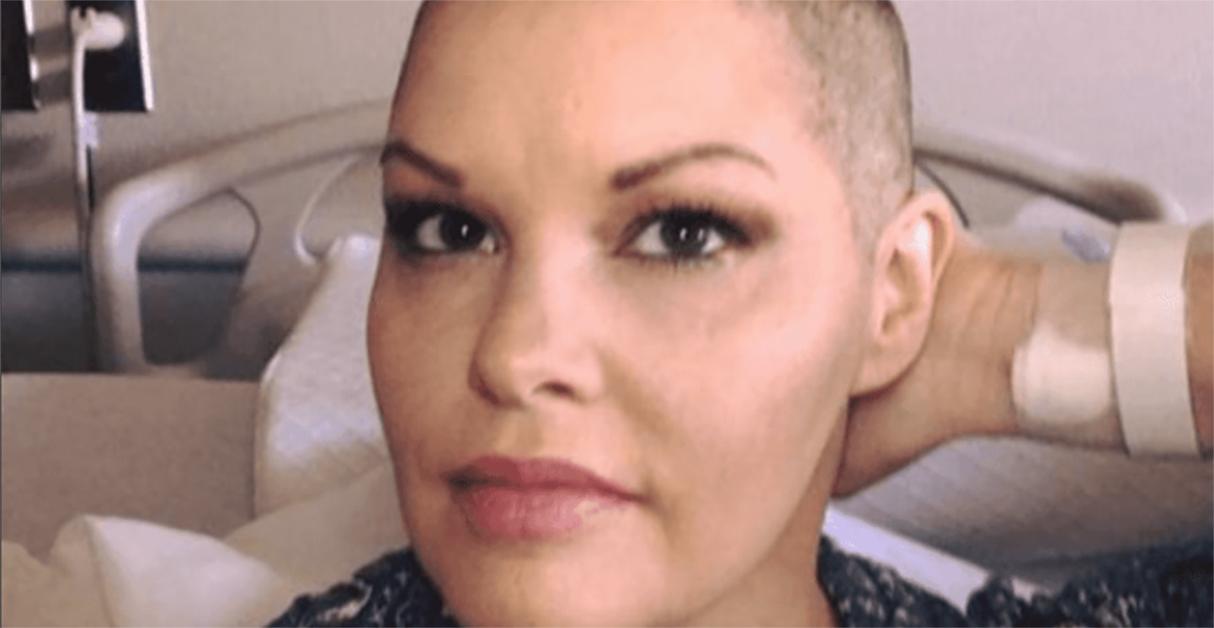 Mom Who Beat Breast Cancer Puts Inspiring Spin On Hospital Tradition
By Mark Pygas
At Texas Oncology hospital in Tyler, Texas, it's tradition for cancer survivors to ring a bell to signal the end of their chemotherapy treatment. But that wasn't enough for Wendy Freden, 45, who took things to the next level by putting on a pair of boxing gloves and punching the bell instead.
Freden's daughter, Cameron Stokes, shared the moment on Twitter, where it's since attracted over 40,000 retweets and 200,000 likes.
Stokes told Yahoo that her mom's last day of chemotherapy was emotional for everyone.
"I felt overwhelmed with so many different emotions: joy, excitement, happiness, etc. I cried the entire day, seriously. From day one, all I wanted was to take it all away from her, and I'm so happy it's over."
Freden said that she was diagnosed with stage 1A multifocal invasive breast cancer early last year, when she was 44. After feeling a lump, she had a diagnostic mammogram and was immediately scheduled for a biopsy. "The biopsy revealed I had two different primary invasive cancers connected by a line of ductal cancer (looked like a barbell)," she stated.
Three weeks after diagnosis, Freden had a double mastectomy. That was followed by 16 weeks of chemotherapy and side effects including bone pain, hypersensitivity to light and sound, extreme exhaustion, neuropathy, and mouth sores.
The struggle explains the boxing gloves:
"I brought boxing gloves with me, as it is tradition to 'ring' the chemo bell once your chemo is complete. I had zero intention of ringing it — I wanted to punch it off the wall."
Freden hopes that her story will inspire women to check their own breasts for lumps and get regular mammograms, and it's certainly inspired her daughter. Stokes said:
"I learned that she is the strongest person I have ever met. Despite going through so much, working multiple jobs and being their for her children, she still was upbeat, optimistic, and pushed for all of us to be hopeful and happy, and even if she was upset she wouldn't show it. She wanted us to make it concrete that she was okay. I appreciate that so much. I would've lost it had she not stayed as strong as she did."
Unsurprisingly, Twitter loved the photos.
Freden still faces a total hysterectomy, breast reconstruction, and up to 10 years of anti-estrogen medication, but she certainly has the fighting spirit.