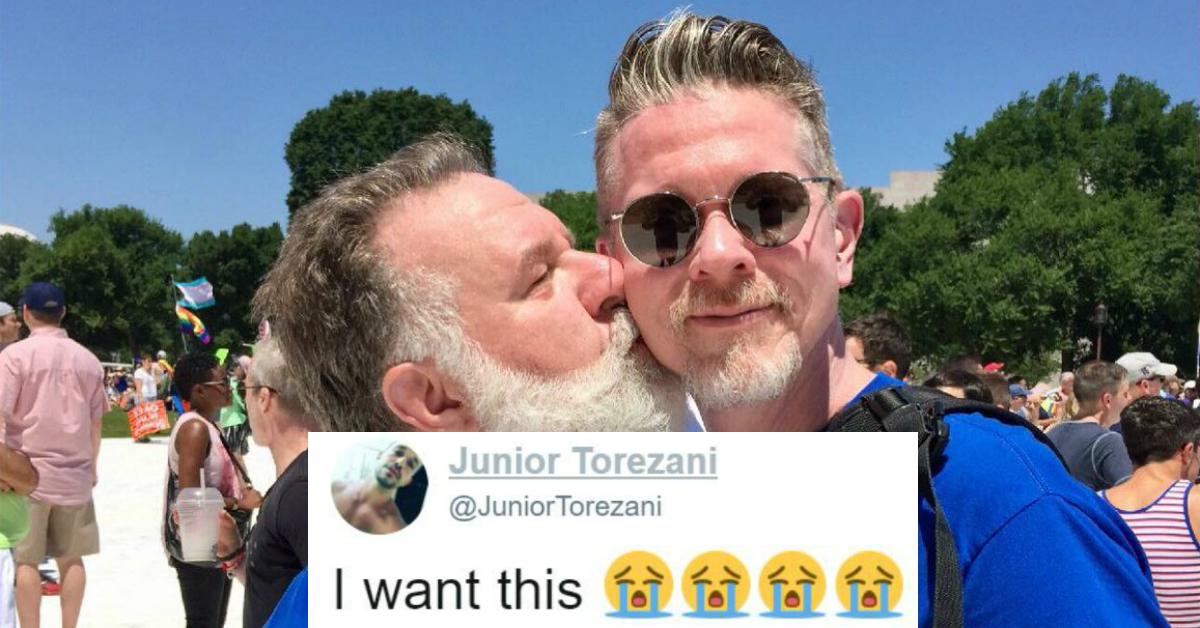 Couple Recreates Photo From Pride Marches 24 Years Apart And Twitter's Ugly Crying
By Mustafa Gatollari
The fight for equal rights in the LGBTQ community is an ongoing one. And although it's easy to get discouraged when you focus on the amount of discrimination that still occurs against members of the LGBTQ community not just in the world, but in America, the strides that have been made in the past two decades are incredible.
But that's because staunch proponents of the LGBTQ cause and their continued fight for equality hasn't slowed down one bit.
Take couple Nick Cardello and Kurt English as a perfect example. The two have been together for 25 years and have been vying for LGBTQ rights ever since they started dating.
And a recent photo that they took at the DC Equality March is going viral for the most beautiful reason.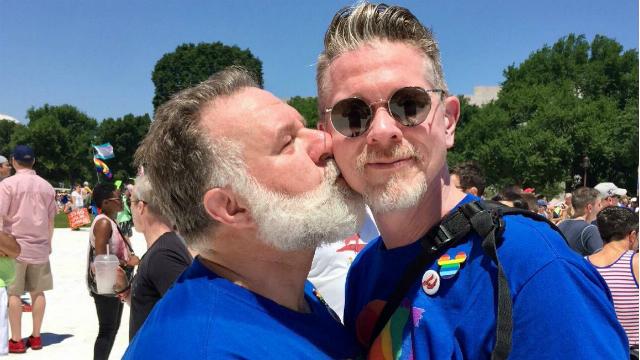 Because they recreated the same photo they took 24 years earlier at the 1993 equality march they attended together.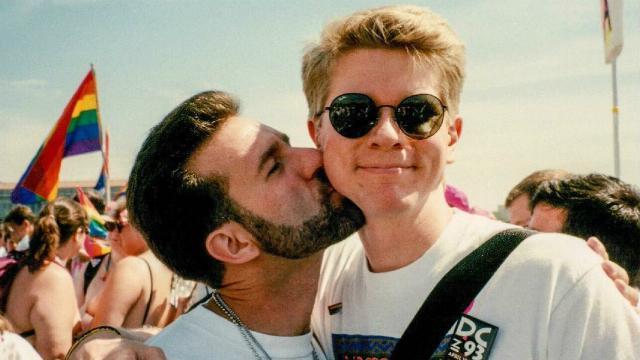 The side-by-side photos were shared on Twitter and people went absolutely wild for them.
And they couldn't help but rub it in the faces of people who initially discredited the equality movement.
People got choked up thinking about all of the history they witnessed.
Others stressed that the importance of the photos couldn't be overstated.
One Twitter user revealed how their own opinions and attitudes towards the LGBTQ community changed over time.
The couple became the toast of the Internet and have been interviewing with multiple news outlets all over the world.
It's pretty incredible.
Is there anything more enviable than a couple hopelessly in love?