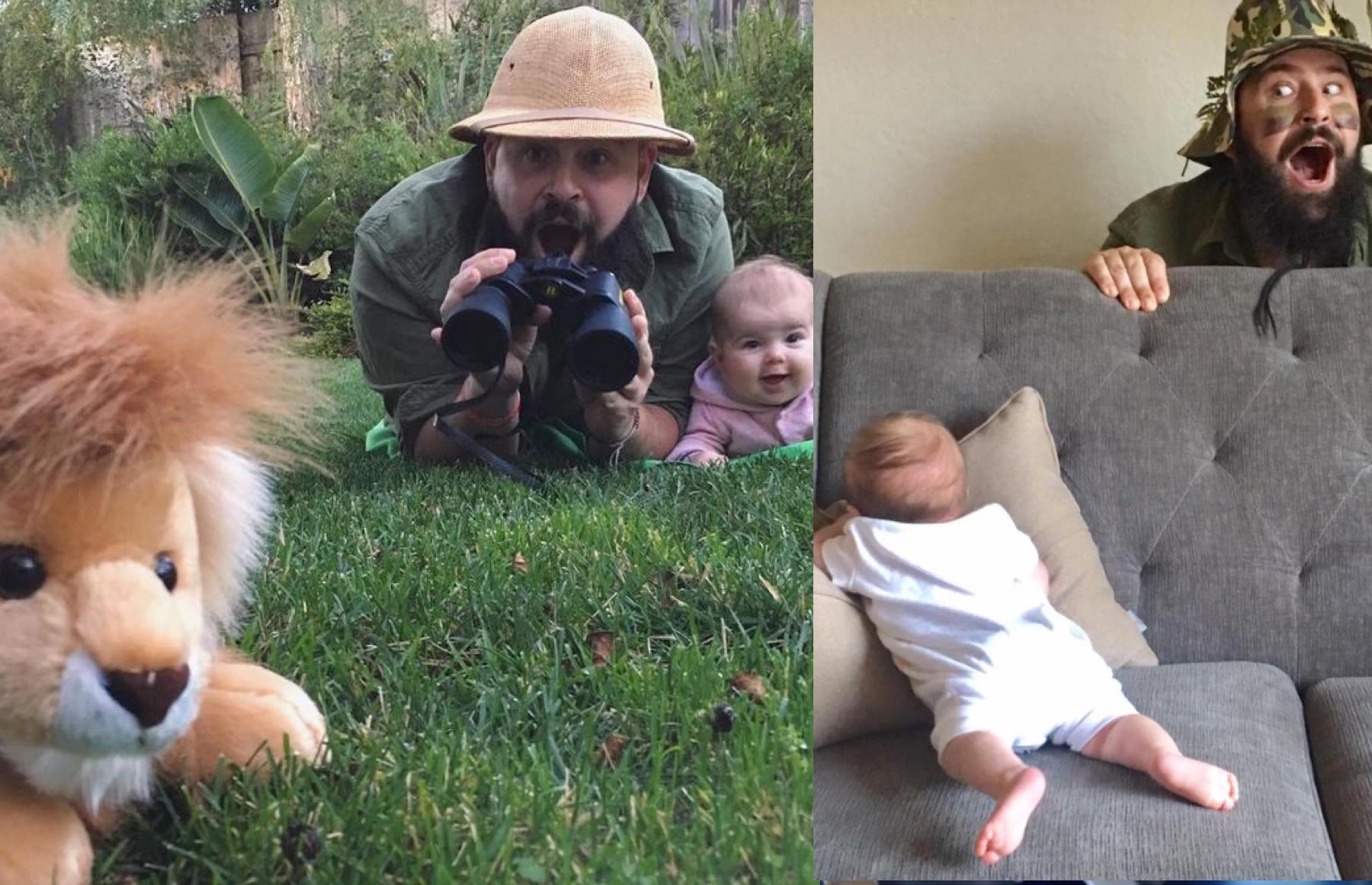 This Dad Is Creating A Fantasy World With His Baby And Some Crazy Costumes
By Aimee Lutkin
Sholom Ber Solomon is a California dad with a 9-month-old daughter named Zoe, and he's already addicted to playing dress up. The Daily Mail reports that Solomon has been having a blast setting up whole scenes for his daughter with just a few carefully chosen props and costumes, and she seems to be enjoying it almost as much as he does:
Solomon used to own a vintage store, and had a lot of kitschy stuff laying around. Even before he had Zoe, he used to dress up for staged pictures to amuse his friends on social media, but these Zoe pics are taking it to the next level. Everyone loves them.
"She definitely makes all the pictures a lot cuter as without her I'm just a fat chubby guy who likes to take silly pictures," he said. "The ideas for what me and Zoe will do next is endless."
He certainly doesn't seem to have run out of ideas, yet:
Solomon won't be ending their dress up games until Zoe is old enough to object or be embarrassed, saying, "I plan to take photos with her as long as she will let me." Ah, enjoy this time together when they're still too young to know you put them in a KFC chicken container for a photo shoot.