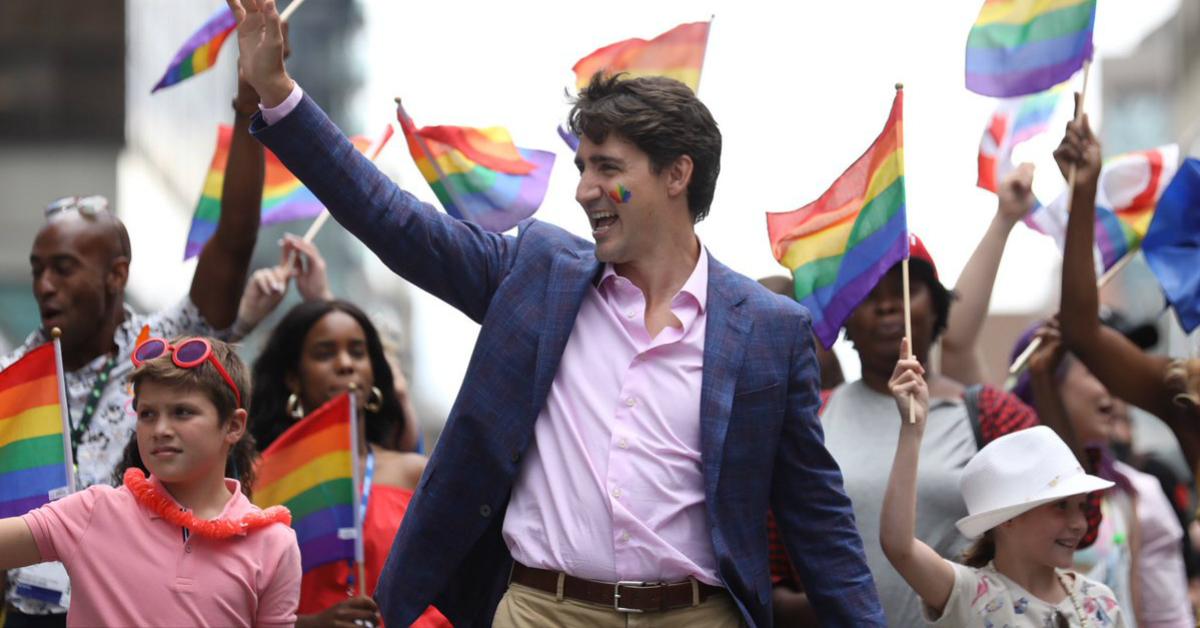 Justin Trudeau Marching In Toronto's Pride Parade Is Simply The Best
By Mustafa Gatollari
When it comes to hot, good-guy politicians, it doesn't get any more hot or good than Justin Trudeau. Not that it takes much to show what someone who has respect for others looks like these days, the bar is set pretty low, but Trudeau does a great job nonetheless.
The man's a former pro-athlete, is a nerd at heart (with a love for Star Wars), and has a refreshing, open-door policy with his constituents. He has a charming smile that's so genuine it's disarming, and he doesn't let his "I love everyone" approach get in the way of being a tough guy. For example, he perfectly countered Donald Trump's shake of doom and delivered a very Canadian speech while standing right next to him.
He's a man who can go from serving Iftar for Muslims one night, to marching in the Pride parade the next. And the man's just crushing it with every demographic possible. Just take a look at these pictures as he celebrates LGBTQ Pride.
Pride parades were taking place all over the world this past Sunday, but Toronto's was the one to be at for one very simple reason: Trudeau.
He went all out with rainbow face paint and socks.
The dude was just so enthusiastic.
It was a day where everyone came together.
This isn't the first time Trudeau was having a ball during a Pride parade, however.
Others pointed out that he was giving a shout out to Muslims during Pride as well, as many were celebrating Eid that day, too.
Earlier in June, Trudeau also raised the Pride flag at Parliament Hill - a symbolic gesture celebrating the abolishment of many anti-gay, regressive laws.
This guy can do no wrong.