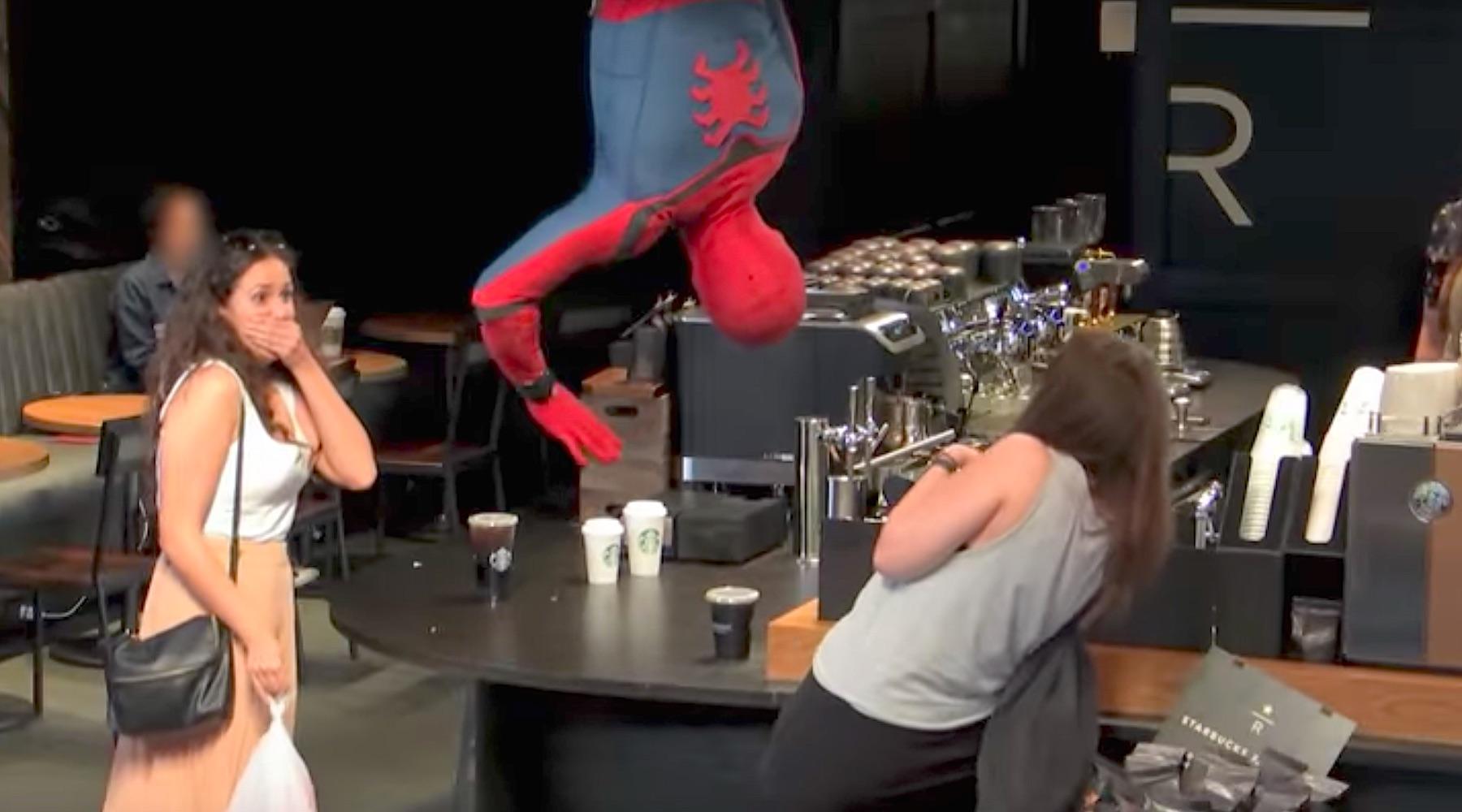 Spider-Man Surprises Unsuspecting Starbucks Customers In Viral Prank Video
By Aimee Lutkin
Meeting Spider-Man would be extremely exciting, but you probably wouldn't expect him to just be at your local Starbucks, picking up some coffee on his way to a meeting with The Avengers. He's supposed to catch you as you fly through the air after an attack from the Green Goblin. Then you're already screaming, unlike all these people who were calmly waiting for a caffeinated beverage before their friendly neighborhood Spider-Man dropped out of the ceiling.
That's when they started screaming:
The prank was set up to promote Spider-Man: Homecoming, but that's not Tom Holland in the suit. Though Holland is admirably lithe and able, he is not a professional stunt-man, unlike Chris Silcox, who is usually the body inside the suit. His account isn't verified, but some guy named Chris Silcox on Instagram sure loves dressing up as Spidey and running around town, so I'm fairly certain this is him:
Mashable interviewed Silcox and the ad group that came up with the idea—they had to find a Starbucks with high ceilings so they could build a false one for Silcox to crouch in, then tie him up in a harness to await his targets. It's actually kind of nerve-wracking to watch. While some people are thrilled to meet a Marvel super hero, enough people screamed that I was a little afraid Spider-Man would get a cup of hot coffee in the face.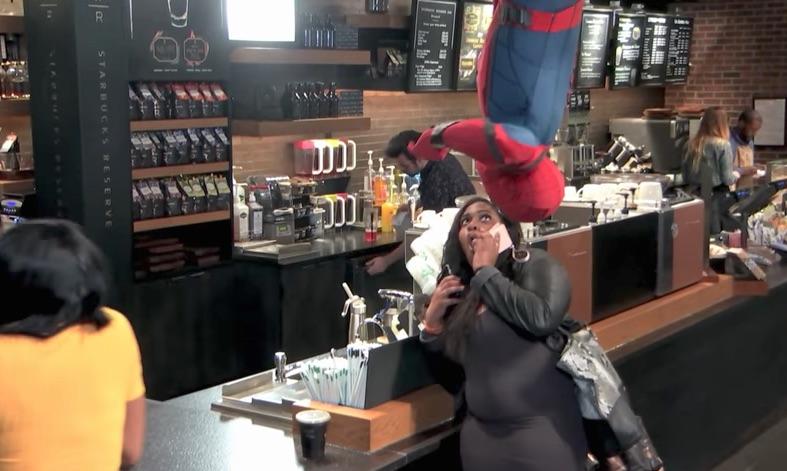 Silcox said the best part was, of course, the kids:
"When a very bright upside-down superhero appears out of no where, what do you do? Little kids seemed to take to Spider-Man best, which was funny! [They thought,] 'Of course Spidey's here ... Why wouldn't he be here to grab a Cap'n Crunch Frappuccino?! It's hot out!' Plus, if a mocha latte was thrown at me, the amazing baristas working with us — who were actually working and gave every single person we surprised a drink and a smile — would have helped me clean my Tony Stark suit in a jiffy."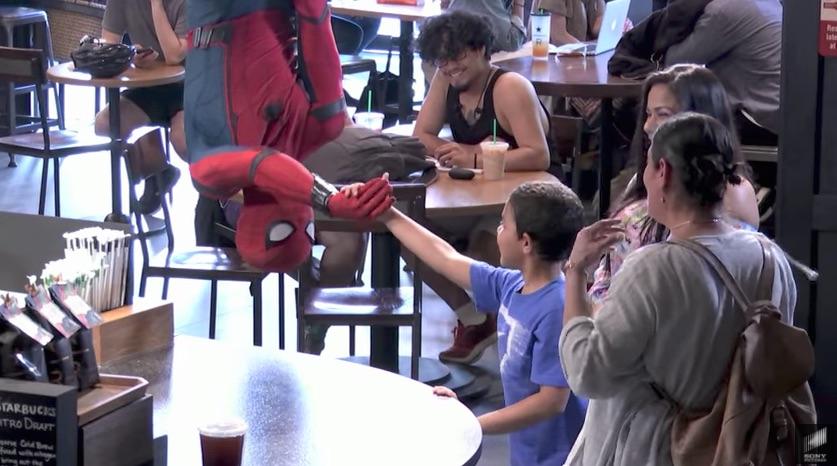 This whole thing definitely made me excited for Spider-Man the film, and also for an absolutely enormous cup of coffee. I mean, who knows who I'll meet?