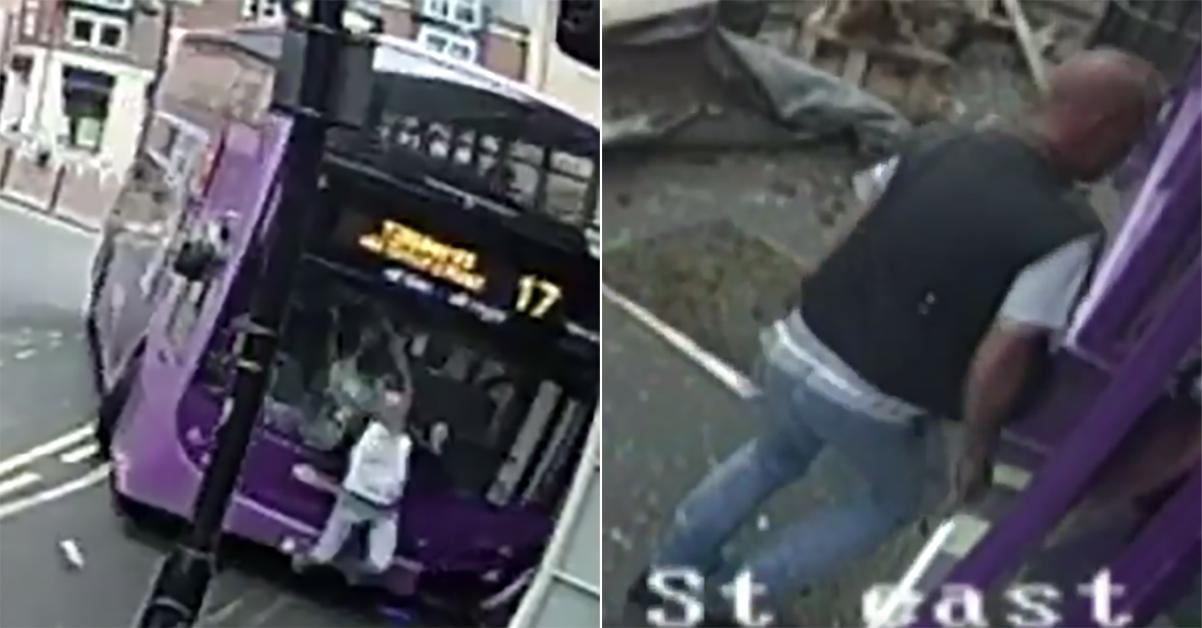 Guy Gets Hit By Double-Decker Bus And Casually Walks Into The Nearest Pub
By Mark Pygas
What would you do if a bus mounted the pavement and mowed you down? If you're Simon Smith from Reading in the United Kingdom, you'd brush it off and walk into the nearest pub for a drink. At least that's what he did on Saturday morning as he walked to the bank to cash a check.
"I make that journey every Saturday. I didn't think anything of it," Smith told The Sun. "But then I heard some banging behind me and I was hit from behind. Then you can see what happened from the CCTV. The video says it all."
Smith said that he walked into the pub to get help, not have a drink. "I didn't tense because I didn't know it was coming. After it I just wanted to get somewhere safe. It's quite funny everybody think I have gone for a pint. I was actually looking for a place of refuge when I went into the doorway of the pub."
When police and paramedics arrived, Smith only had cuts and bruises, and didn't believe that he'd been hit by the bus.
"I hadn't lost consciousness so I knew what had happened. But the police and paramedics didn't believe me. Originally they were all in agreement because if I had been hit by the bus, I wouldn't be here."
"I said 'I'm sure the bus hit me' and they kept saying 'No you were hit by debris.' An officer then saw the CCTV at the pub and came back and said 'I'm really sorry you were right.'"
Smith said that he's just glad that wife and child hadn't come with him.
"On another day I would have been with my wife and my five-year-old walking with them. I'm feeling quite traumatised that I should be dead and that could have been them."
Smith did eventually get a pint, but not until after he'd been discharged from hospital.
The bus firm and police are investigating why the bus came off the road.