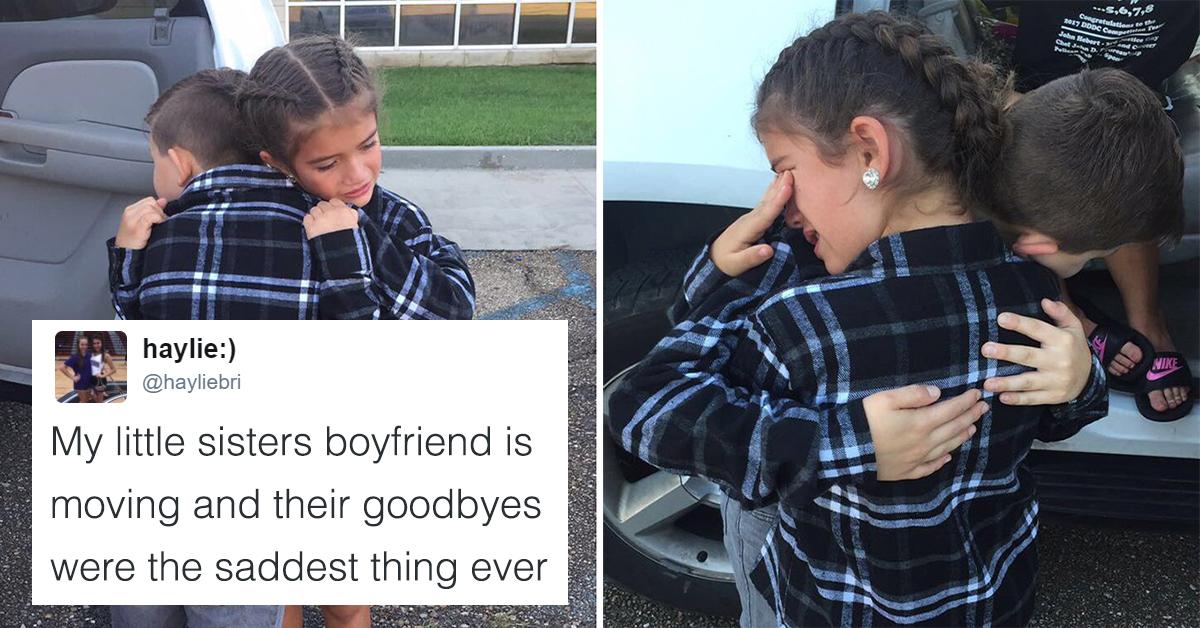 This Little Girl's 'Boyfriend' Moved Away And Her Reaction Is Too Pure
By Mark Pygas
Ah, young love. It usually doesn't last, but it's pretty damn cute. They are too young to know the pain and suffering that they are destined for with wanting and chasing love. At a young age, it is so pure and amazing.
Just take a look at Merce and Mylee, the pair of 9-year-olds who have the Internet reduced to tears. Mylee's older sister, Haylie, recently took to Twitter to share their final goodbye following a dance recital because Merce's family is moving out of town.
Merce's father, Glen Meynardie, responded to his son's viral fame in a series of tweets explaining that the two have known each other for years.
Meynardie told Yahoo that the two have "been in dance class together at Merce's grandmother's dance studio in Gonzales since they were around 2 years old." And they've been close ever since: "They have always said they were boyfriend and girlfriend for as long as I can remember," he added.
Meynardie explains that while the two call each other boyfriend and girlfriend, they aren't actually allowed to "date." He believes that it's just a sign of how close they are as friends:
"They greet each other with a hug before class, and after each class, Merce walks her to the car and hugs her goodbye," he says. "I can remember them holding hands at dance competitions when they were 2 or 3 years old."
Seven years after the two met, Merce's family is moving to California for Meynardie's new job. "When Mylee found out we were moving, she said, 'My life is over. I'm supposed to marry Merce. How am I going to marry him if he is in California?'" Meynardie said.
But Twitter seems to think that they'll meet again one day.