Man's Proposal Includes Sweet Surprise For Fiancé's Sister With Down Syndrome
Mans proposal has surprise for sister with down syndrome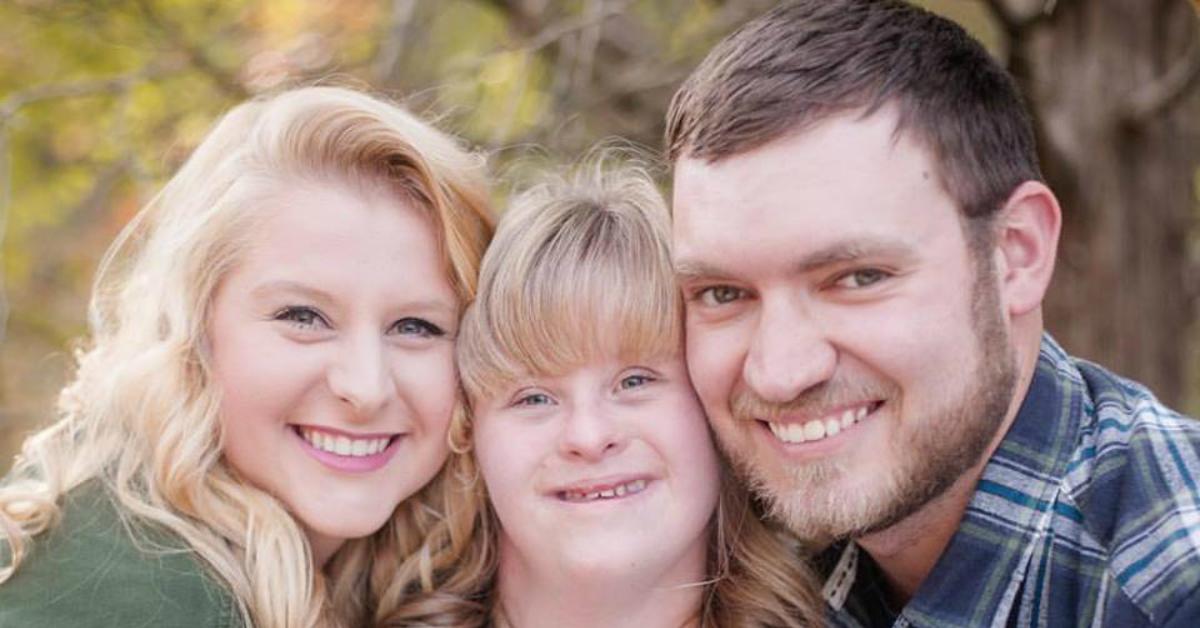 Will Seaton met his fiance, Ashley Schaus, in 2010 at a car show. The two of them must've stood out to one another among the sea of concept cars and shiny "coming soon" vehicles, because they were immediately smitten with one another and almost immediately started dating.
Article continues below advertisement
When they did, Ashley introduced Will to her family, specifically, Hannah, her sister who lives with down syndrome. Ashley stressed first and foremost that if Will wanted to do anything with her, that Hannah came as part of a "package deal."
Article continues below advertisement
"She has Down syndrome and diabetes, and I look after her and protect her. To be with me, you must accept her and love her as well," Ashley said in an interview with Fox 5.
Ashley and Hannah have been inseparable since day one. Whether it's sleepovers, going to the store together, visits to school, it doesn't matter - Hannah and Ashley are doing it together.
Article continues below advertisement
After years of dating, on March 8th, 2016 when Will decided to get down on one knee and ask Ashley to marry him, he naturally included Hannah in that proposal to be his BFF.
Article continues below advertisement
"Before you knew it, he was down on one knee, asking her [Hannah] to be his best friend forever,' It was the sweetest moment in my whole life watching Hannah be so happy and feeling so special. We may not know what the future will hold for Hannah, and I hope that someday she finds a sweet boy, but for now, I am so thankful she got to enjoy that moment that every girl dreams about," Ahsley said.
Hannah will also have a huge role in Ashley's wedding; in addition to being her sister's bridesmaid, she'll also be sharing vows with Will, too.
Article continues below advertisement
"They will make promises to each other to always care for one another, share secrets, make jokes and go fishing, as that's one of their favorite things to do together. Will and I will share our vows and we all three will walk out down the aisle together."
Article continues below advertisement
She's also going to have her own separate dance with Will to the tune of Harry Nilsson's "Best Friend." What could be more fitting than that?
Hannah, who is 15, is super stoked to be named "Best Sister" at the wedding, a distinction that's making Ashley teary-eyed:
Article continues below advertisement
"When Hannah was born and they told me I had a sister, I never would've thought that I would've shared my wedding day, my engagement, and my whole life with her, but now, under all the circumstances, I wouldn't have it any other way, I want Hannah right by my side throughout everything and someday in the future, whenever Will and I start a family, I know that Hannah will be a big part of helping raise our child. She will be a great aunt."
This wedding sounds like it's gonna be lit. In the meantime, I'm gonna go dry off my ugly-cry-happy tears. (h/t fox 5)