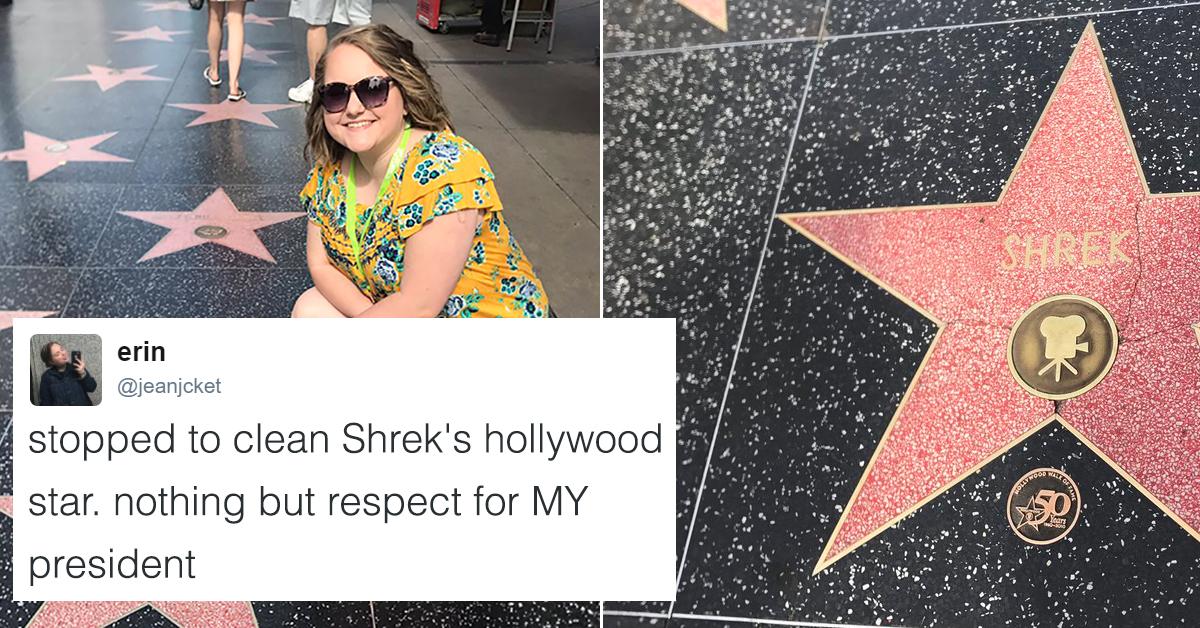 People Won't Stop Trolling The Woman Who Cleaned Trump's Hollywood Star
By Mark Pygas
When making a decision or feeling passionately in trying to do something you think is right, there is usually some sort of response waiting for you. These days, with social media and a seemingly huge divide in this country, you can bet that a lot of the response is not going to be positive. So when people decide to do things, it would probably be wise to think things through a bit and really try to understand the reaction that might come after their actions. It is unfortunate sometimes that someone can be doing something that they believe is truly right and they really believe that they are helping or doing the right thing. There are other times where peoples actions really just make you shake your head and say hmmm. A lot of what has been going on in Washington is leading to actions that leave people shaking their heads. There is such a gap in the level of thinking in politics right now, that any time someone takes an action, there is a social media storm waiting for them. Take what happened the other day in Hollywood, by the Avenue of the Stars.
One of the biggest victims of President Donald Trump's historically low approval ratings is his Hollywood star. It's been heavily vandalized since the former television personality announced his presidential campaign, and while the Hollywood Chamber of Commerce attempted to keep the star clean at first, they seem to have all but given up.
So Twitter user Makenna recently decided to clean the star herself, and post the photos on Twitter where they quickly went viral.
Ever hungry for retweets, the people of Twitter are now relentlessly mocking her by cleaning their own stars...