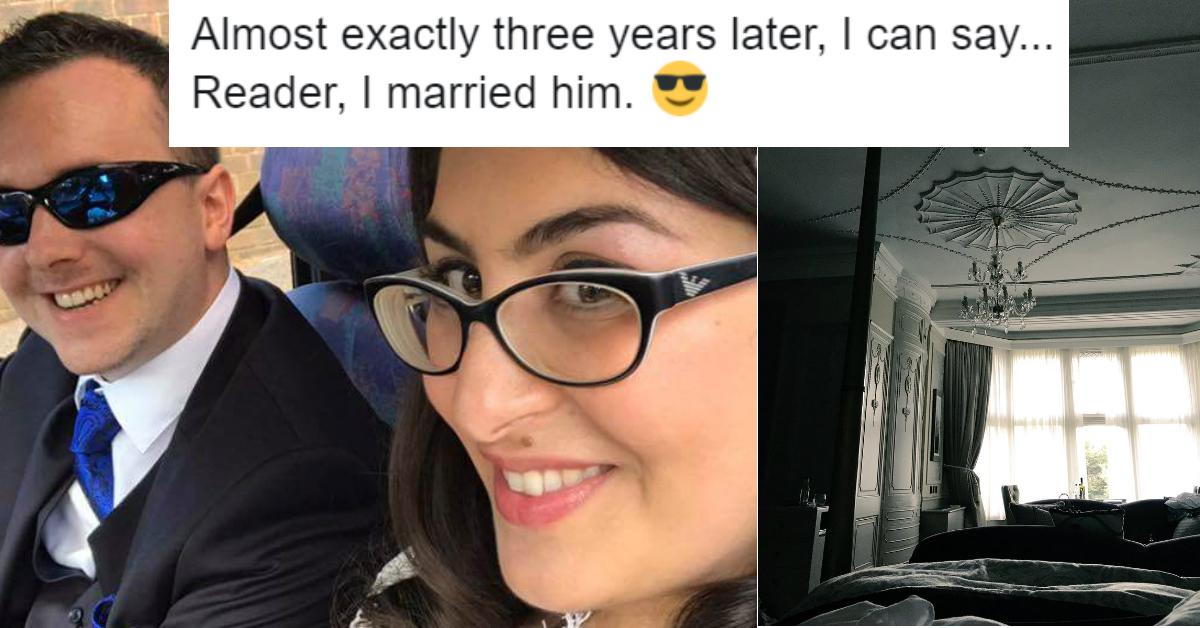 This Woman Asked A Stranger To Be Her Wedding Date On Twitter And Ended Up Marrying Him
By Mustafa Gatollari
We've all been there: the eleventh hour before the day of a big wedding and you still don't have a date.
Not that there is anything wrong with showing up to a celebration without a plus one, but sometimes, it just feels nice to have some company. And that's when desperation kicks in. You joke about taking anybody with you as a date.
But sometimes jokes turn into much more, and for Twitter user Lila Apostolou, it turned into meeting her future husband. Really. As crazy as it seems sometimes all it takes is a connection or a spark and then people get to know each other and realize they were the missing piece that the other had been looking for. Looking back on the circumstances, it seems like such an act of fate or chance that the two even had the courage to go with each other on the wedding date to begin with. Sometimes taking a leap of faith can pay huge dividends.
It all began when she reached out to Twitter, asking if anyone was available to accompany her to her sister's wedding.
Phil Gibson heard her out and said he would gladly be her wedding date.
The two seemed to hit it off with one another almost immediately.
Things started with some playful banter which turned into straight-up flirting.
So Phil didn't end up going to the wedding with Lila, however, they did hit it off.
And they ended up joking their way into each other's hearts.
Yeah that whole "joke" about them being married? Turns out it ended up not being a joke at all. The two actually fell in love and tied the knot.
It's like a romantic comedy, but IRL.