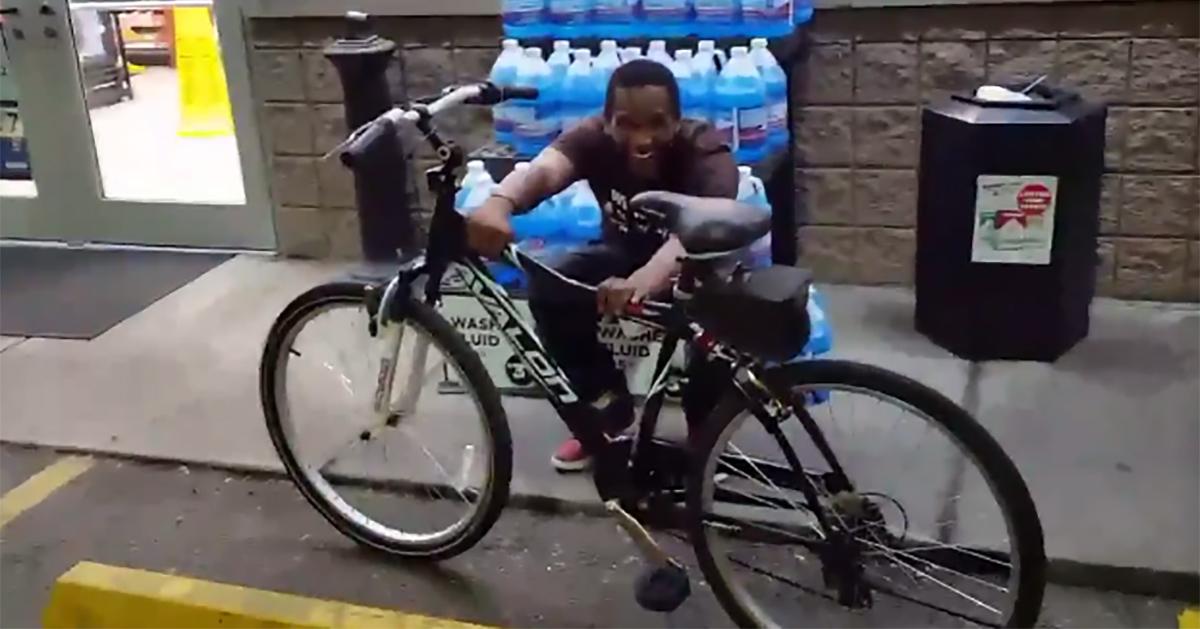 Customer Buys Bike For Dad Who Walked 4 Hours To Work Every Day
By Mark Pygas

Updated
Every day, Johnnie Phillips, a father of three from Springfield, Illinois, walks over four hours just to get to and from the gas station where he works the night shift. Jim Copeland, a U.S. Post Office driver, is a regular at the gas station, and after Phillips shared the details of the trek he makes every day, decided to surprise him recently. 
In a video uploaded to Twitter, Copeland presented Phillips with a bike to help him on his commute. 
In the video, Phillips can be heard saying:
"It's beat's walking one hundred percent of the time, thank you so much." 
"Every time I got rained on, every time I got trapped in the snow, every time I was sweating beads down my face, and for someone to go out of their way, and do something to help me, you know, I just sat there and cried there wasn't much I could say." 
Phillips told News Channel 20 that he's been homeless at several points in his life, and is just starting to pick himself up, so the help is greatly appreciated. 
"He's like one in a million. For him to do something like that for me, out of all people because you know I don't really have a lot of good fortune like that all the time." 
Phillips said that he hadn't even spoken to Copeland all that much.
"So when he did that me. It just made me feel like I had a little more faith in people." 
"I'm lucky. I mean I'm trying not to cry, you know because, those things don't happen for me, and I am just really grateful." 
"Thank you. Thank you so much, for even taking time out of your life to think of me. And I will see you when you come in to get a donut, you know where I am at!" 
His 4-year-old son, Jace Kluge, said that despite the commute, his dad always makes time for him. 
"He works good. I love my dad, love him so much, because of all the things he does for me."