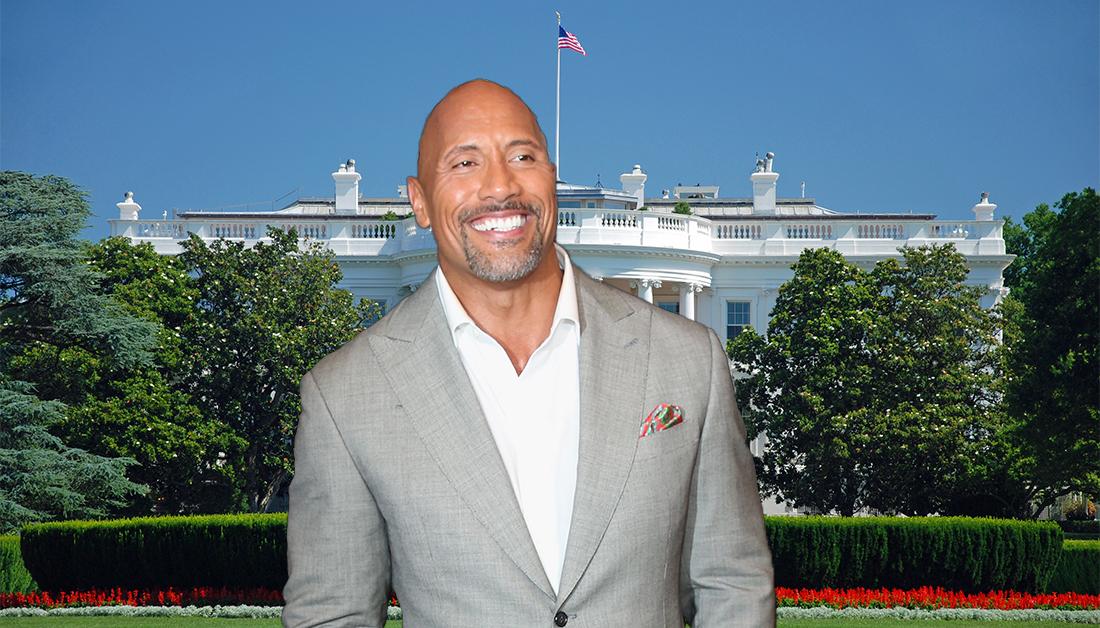 This Formal Campaign Committee Wants The Rock To Run For President
By Mustafa Gatollari
The Rock has really made a name for himself in this day and age. He went from University of Miami football player, to struggling wrestler, to one of the biggest stars in WWE history and now, bonafide action movie superstar. Obviously, in this political climate, everyone wants someone they can trust in office. With the movie Demolition Man setting the stage for an action star to be president, people are taking it pretty literally these days with their love for the Rock.
As if you needed any further proof that we're living out the plot of Idiocracy, journalist Dave Levinthal went and discovered this.
Yep, The Rock 2020 has officially been registered with the FEC.
Now it's important to note that the campaign isn't officially tied to Dwayne Johnson, nor has the Actor/Pro-Wrestler/Life Champion officially come out and said he'd make a Presidential run.
But people are still pretty stoked at the idea of having The Great One lead our nation.
Others couldn't believe it was real.
Some people are pissed that we might have another celebrity president.
But it looks like the general consensus is that most people would want the most electrifying man in sports entertainment as the leader of the free world.
People are already coming up with campaign slogans for him.
All joking aside, there are some people who believe that there's a very good chance The Rock could run, and that the political committee is more than just a coincidence.
And an online Twitter poll suggests that there's a good number of people seriously considering voting for The Rock.
Would you want him to lay the smack down in the political arena? I mean with potential like this...