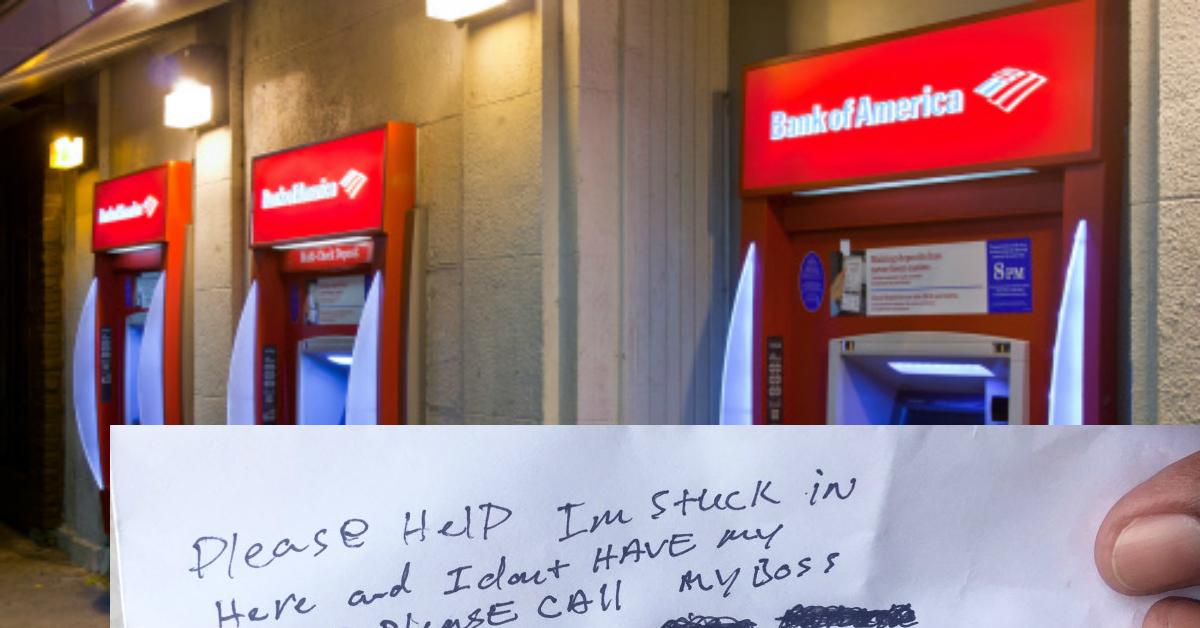 Customers Withdrawing Cash From An ATM Got This Handwritten Note For Help
By Mustafa Gatollari
Taking out money from an ATM is a time honored tradition that comes equipped with many emotions. First thought is, "I remember my pin right" followed quickly by "do I want to check my account balance". When those two are taken care of and you realize that you just want your cash and want to move on, you never really think about what could actually come out of the ATM.
What do you expect to pop out of the machine besides money? I mean yeah, an ATM that randomly gave you a cupcake or a cup of coffee would be cool. Maybe an ATM that shoots out blood, The Shining style would make for an interesting story wherever it is that you're going but it's probably the last thing you'd think would come out with your money.
And what about handwritten notes asking for help? How freaked out would you be if one of those popped out of your ATM? Especially talking about being stuck inside and they need you. I mean, we have enough to deal with am I right? I can't be expected to save every single person trapped inside an ATM.
Well that's exactly what happened at a Corpus Christi, Texas Bank of America ATM on 2 p.m. this Wednesday.
The Star-Telegram reported that customers heard a faint voice pleading for help inside the ATM machine and a note was passed through the receipt slot asking for assistance.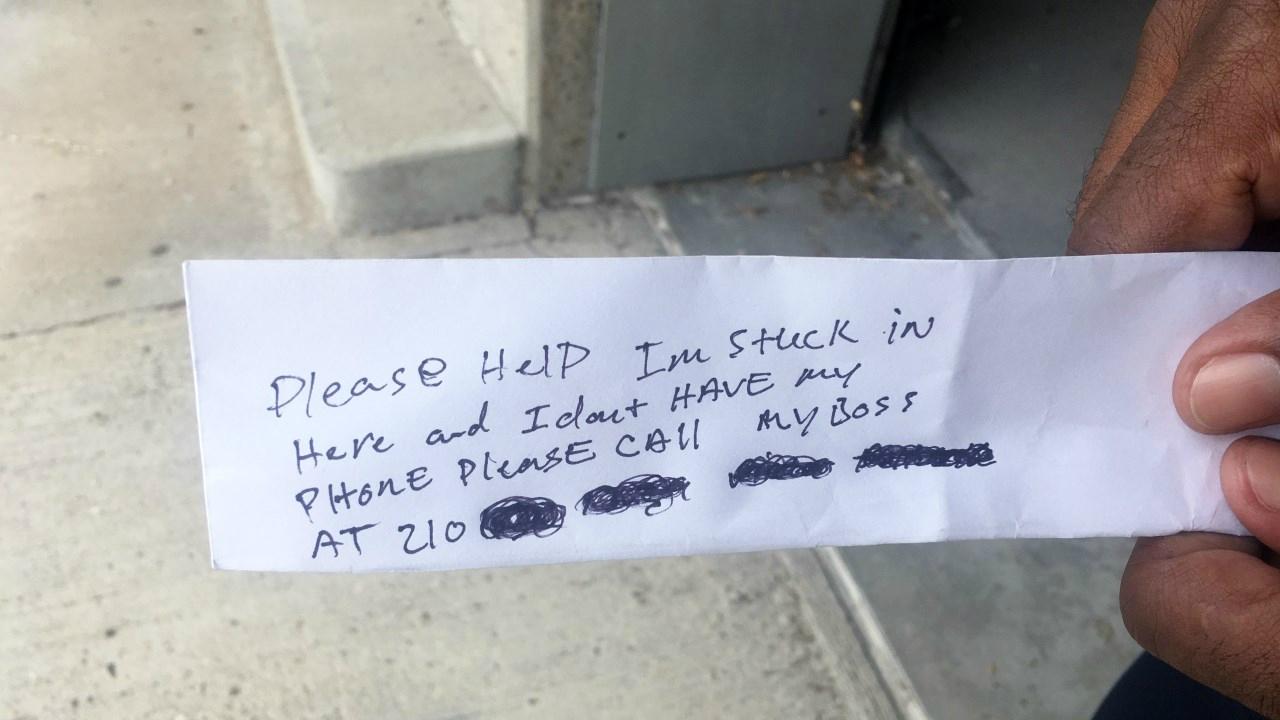 The contractor was changing a lock inside a room that connected to the drive-through ATM. Unfortunately, he left his phone inside his work truck which forced him to rely on the kindness of strangers hoping that the plea for help wasn't a joke, which many thought it was.
"We have a once in a lifetime situation that you will probably never see or hear again...we come out here, and sure enough we can hear a little voice coming from the machine. So we are thinking this is a joke. It's got to be a joke...everyone is okay, but you will never see this in your life, that somebody was stuck in the ATM, it was just crazy." - Officer Richard Olden, speaking to local news KOAA.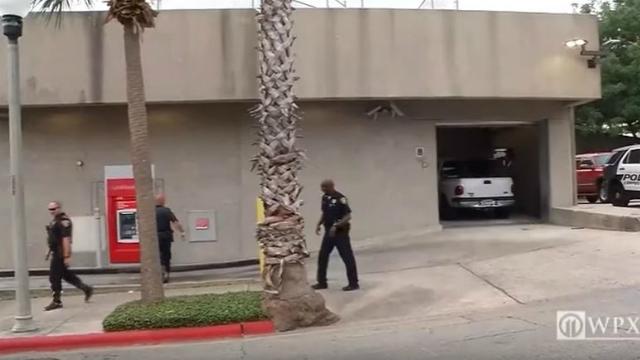 Thankfully, officers were able to help the man get out by kicking down the door to the room he was trapped in.
Just another day on the job, am I right? (h/t kristv)