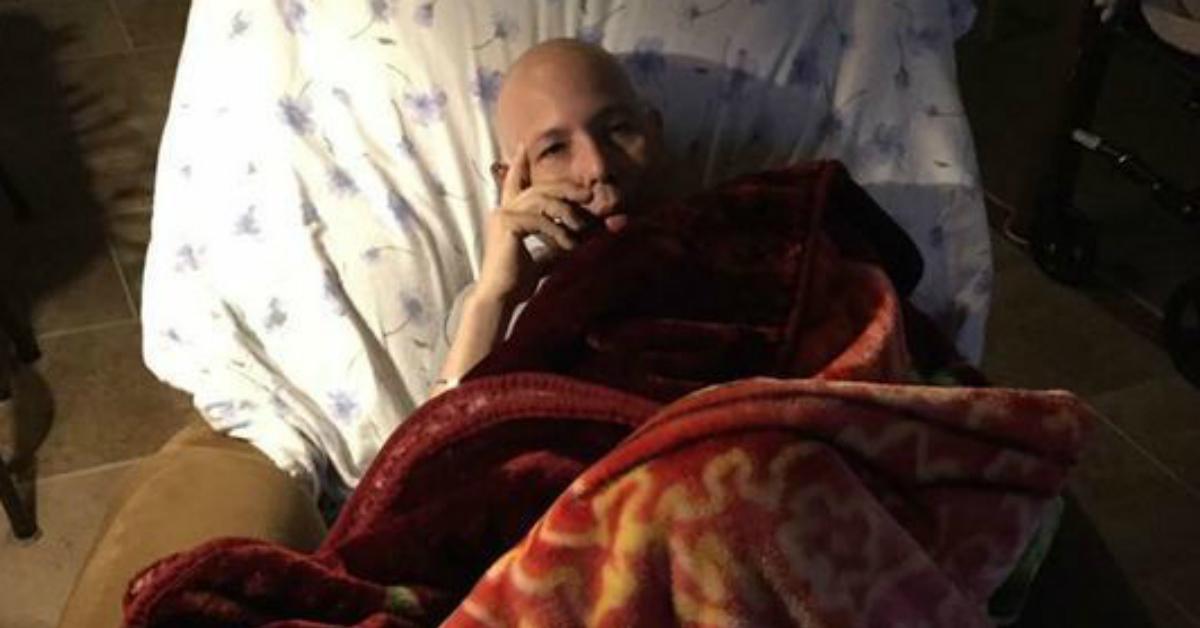 This Dying Army Veteran Is Asking For Texts And Phone Calls In His Final Days
By Mustafa Gatollari
Lee Hernandez, a 47-year-old Army veteran, is dying. His body is breaking down even after three brain surgeries. Doctors are befuddled and can't find out what's wrong with him. The best they can do is try and keep him as comfortable as possible as he passes away.
We're all going to die one day. No matter how much we refuse to face it. No matter how much we don't want to look at it, our inevitable end is looming around the corner. So you've got to make the most out of life while you have it, or something like that, right?
For Lee, he just wants to talk to people in his final moments. After handing his phone to his wife, Ernestine Hernandez, he asked her to hold onto it in the event that someone called him. For two hours, his phone was silent. Lee then turned to his wife and said, "I guess no one wants to talk to me."
His wife, touched by Lee's heartbreaking comment, knew she had to do something. So she reached out to Caregivers of Wounded Warriors to spread a simple message: Lee needs calls and texts.
Ever since Michelle Fawbush posted the veteran's final wish on Facebook, Lee's been getting tons of phone calls and messages from strangers offering their condolences, thanks, and well wishes. Ernestine says the sudden outpour of support "uplifts" Lee and his entire demeanor has changed for the better ever since people have started reaching out.
Strangers have also sent Lee cards in addition to phone calls and messages. Since Lee illness has left him blind, Ernestine reads all of the texts and cards to him when he's not on the phone chatting with random kind folks who learned of his request.
Ernestine says that Lee's determination has helped him get through his major health issues, which started 5 years ago. If you'd like to call or text Lee, you can reach him here at 210-632-6778. Ernestine says the best time to call is between 2 p.m. and 6 p.m. and if they don't answer to phone, it's because Lee is currently in an incredible amount of pain, but they appreciate each and every single message they receive. (h/t azcentral)