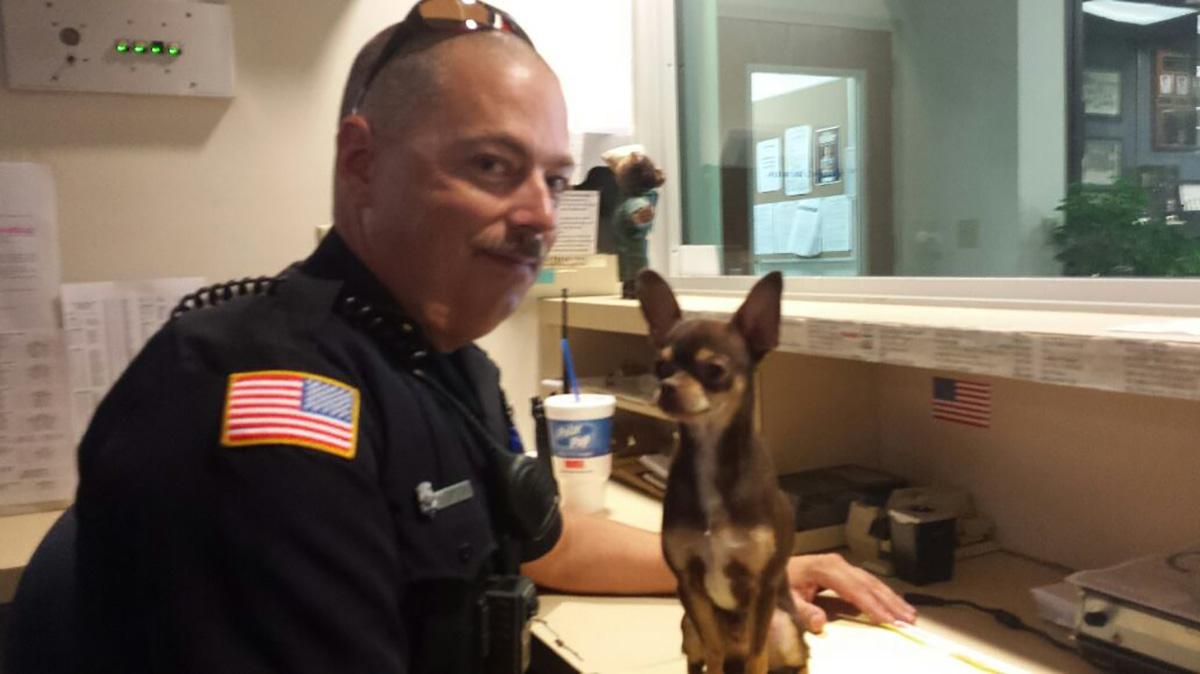 Police Officers Foster Homeless Family's Dog Until They Find Permanent Housing
By Mark Pygas
Pensacola Police Department officers Kesley Isenberg and Zach Harris received a call on Friday that there was a homeless mother with three children and a dog living under an interstate in downtown Pensacola, Florida.
Isenberg told WEARTV that when the pair arrived, he found that the family were "sleeping in the dirt, no food, no shelter whatsoever." After speaking to mother, he found out that she was the victim of "terrible circumstances and a lot of rotten luck."
The officers took the family to the EscaRosa Homeless Coalition and they found a shelter for the family, but there was a problem. Henry, the family chihuahua, wouldn't be allowed. That's when Isenberg went beyond the call of duty and offered to foster Henry until the family could get back on their feet and find somewhere more permanent.
Isenberg explained that for a chihuahua, Henry has been pretty laid back, so far:
"He's a chihuahua. Normally they are yippy and excited, laid back, good personality, and took him to the station and cleaned him up. He was a hit, he worked with me in desk sergeants office for the rest of the day."
He'll definitely be taken care of. A line a mile long of people wanting to adopt this animal.
Different officers at the police department will take turns looking after Henry, and the family has already left the emergency shelter.
The executive director of the Escarosa Coalition on the Homeless told WEARTV that this a common issue for the city's homeless community, because shelters don't allow pets.
"In many cases, pets are like members of their family, I imagine many of us have pets we will not part with. This is a situation where that didn't happen, we were able to place the pet and place the family in an emergency shelter."