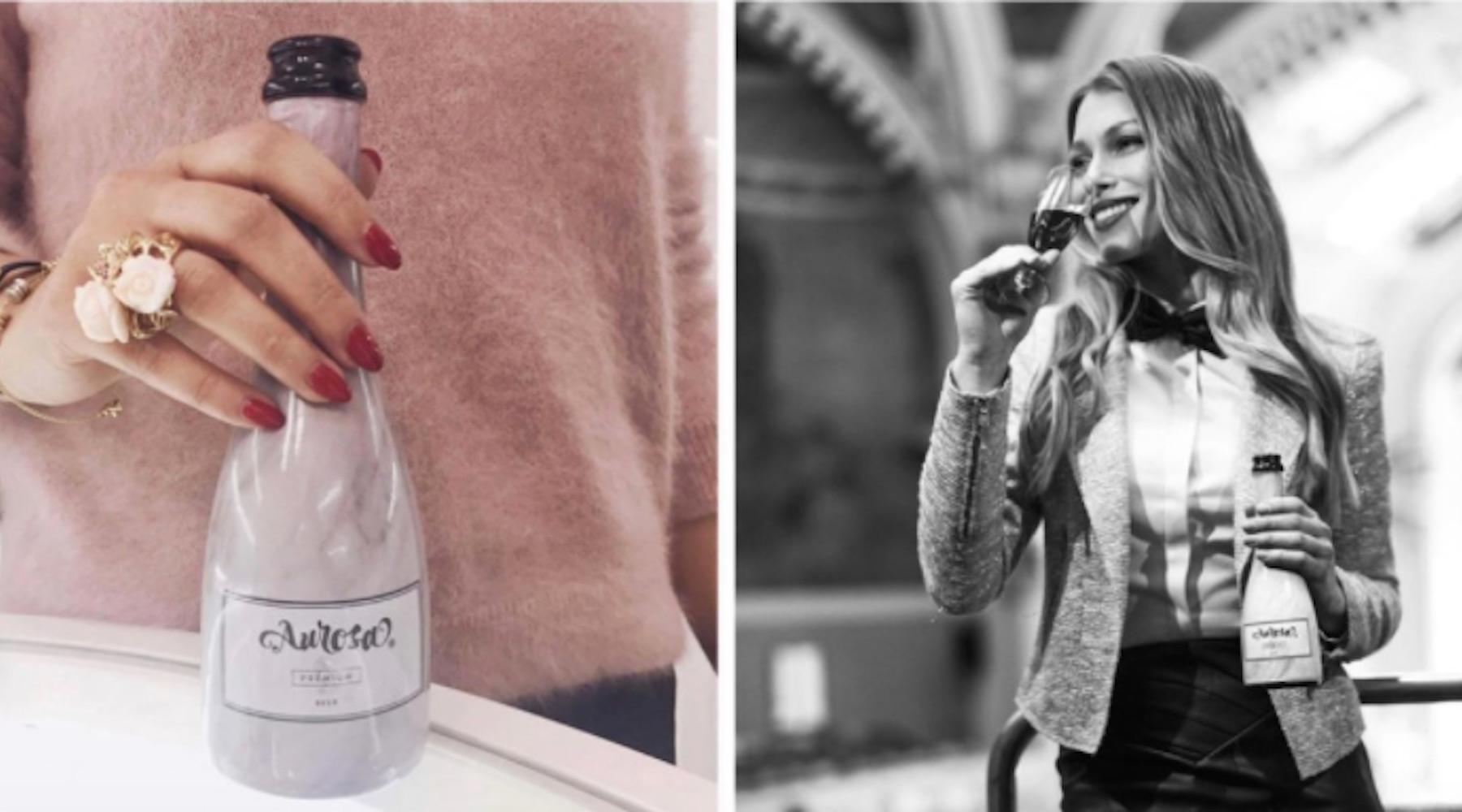 People Find The New Product 'Beer For Women' Hilariously Sexist
By Aimee Lutkin
A Czech company is brewing a very special beer. This beer is called Aurosa, it comes in a beautiful bottle, and it's meant for women. Finally! Finally I get to find out what all the fuss is about!
The Daily Mail reports that Aurosa was created by a woman named Martina Smirov, and the company has been branding itself on Instagram as the place to go for millennial pink travel photos in which women discreetly drink fermented hops out a wine glass. According to Hello Giggles, Smirov has said that Aurosa is the "First Beer For Her," which aside from being untrue, is also pretty insulting to women. Are you trying to erase all those forties I drank freshman year of college, lady?
While there probably will be people who find Aurosa's pink packaging and lifestyle brand appealing, many more are enjoying mocking Smirov and her company online:
Someone even pointed out how weird the description of Aurosa is. Kind of sounds like the beer is made literally inside of a woman?
Smirov responded on Facebook, writing:
Beer, wine or any alcohol has no gender. However, the beer industry is largely dominated by men. And culturally, even as more women enter the industry as brewers, pub owners, drinkers, beer can still pretty much feel like a masculine affair.Statistically speaking, women are inclined to drink less beer. Why? Brewers, men and generally, the society have operated under the misconception that women do not like beer or that it is a man's drink. This has been rendered into the media and the marketing system. The tasteless and sexist marketing that brewing companies use illustrates that point clearly. Aurosa was never intended to take part in sexism, feminism or the like. It was never intended to dictate what women should or shouldn't drink. We are simply a brand that wants to offer beer in an elegant and beautiful bottle, something that has not been done before, for those women who want it and who's lifestyle we fit.
The lifestyle Smirov has in mind is a rich one. Twelve ounces of Aurosa costs about $13. Women paying more for the same product sounds like old news to me.