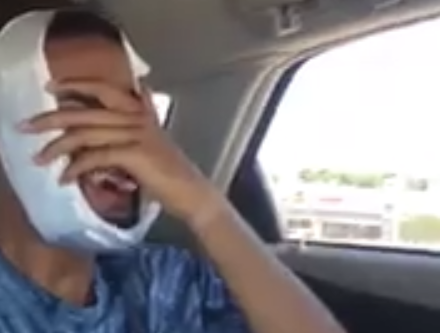 Teen After Dental Surgery Just Wants To Tell His Girlfriend How Much He Misses Her
By Jaime Lutz
Comedy really comes in very different forms. There is of course, your scripted comedy where writers and actors and actresses come together and deliver something to entertain audiences and keep people laughing. There is not much better than a good laugh from something that is so relate-able and funny. There are other times, however, where the best comedy can really be unintentional. Sometimes it is someone who does not realize that what they do or how they act is hysterical to everyone around them. Other times it is someone being completely serious about something that they care deeply about, but everyone else around them thinks so low of it that it becomes amazingly funny. And then there are the people who do things that they have no idea what they are doing, and it is just pure entertainment for everyone else involved. This is where injuries and acting under the influence would come into play. They are definitely not that persons finest moment, but what they create in their misery or ignorance really creates some great moments that can be cherished by all.
Coming out of the druggy haze of dental surgery can be incredibly disorienting—as one teen, Dru, learned when his mom Facetime'd his girlfriend after he got his wisdom teeth removed.
But unlike David After Dentist wondering if this was real life, Dru just starts bawling during the FaceTime and telling his girlfriend how much he misses her.
"I wanna see her now!" he says (though the exact words are hard to make out through all the gauze in his mouth).
Basically, it's totally adorable. And the internet loved it.