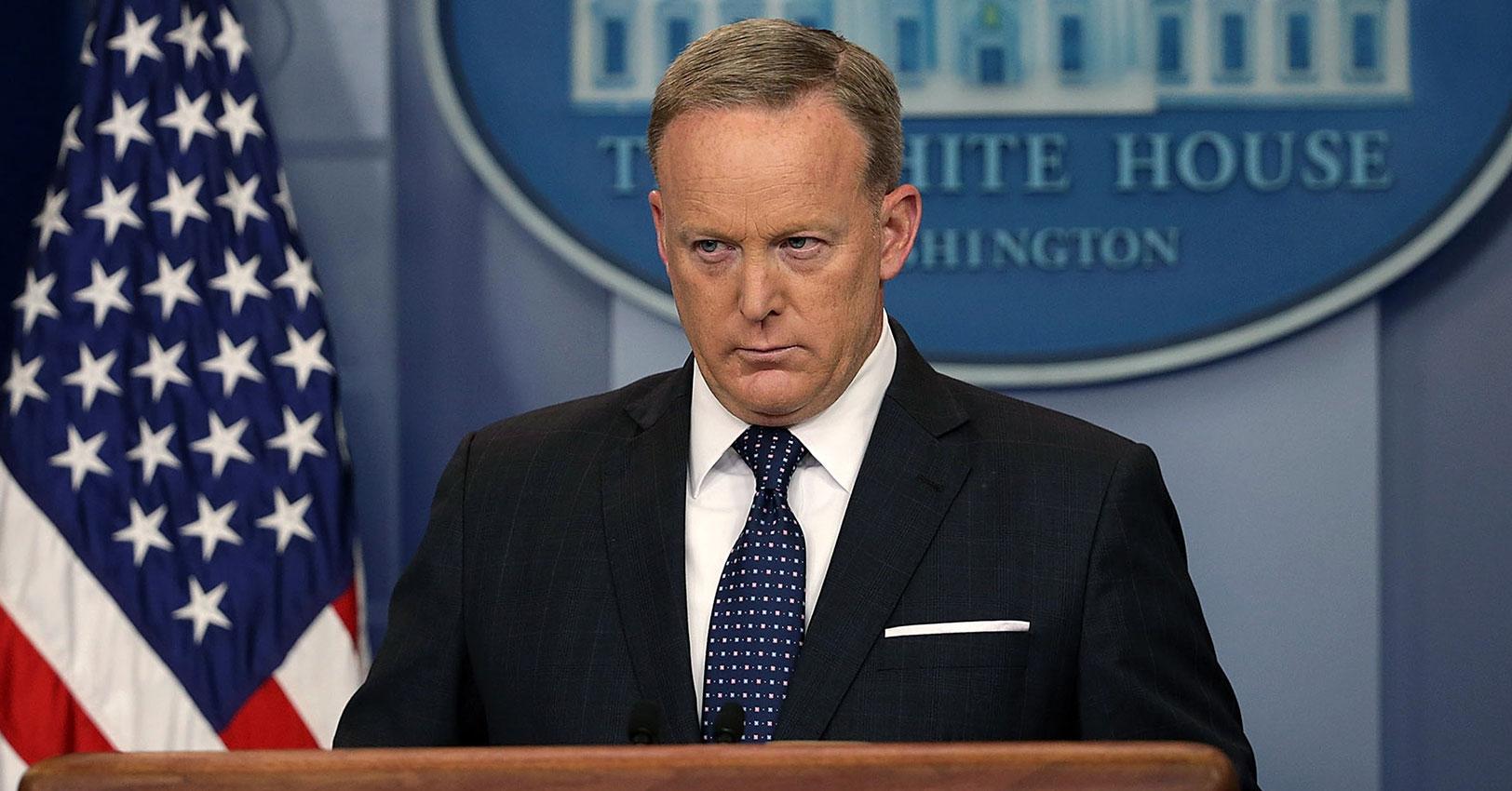 White House Press Secretary Sean Spicer Has Resigned And Twitter Has A Lot Of Feelings
By Aimee Lutkin
It seems that the Trump administration has been known for a lot of things. One of them is the short tenure of a lot of staff members. They will always have an excuse or a reason as to why their turnover is by far the largest in history, but I think it goes to show the stability and current state of things in the capitol. These are also not small roles that are being vacated and replaced, these are major people in major roles that are being swapped out as if they were seasonal employees at Macys. But I guess nothing to see here, everything is just fine.
White House Press Secretary Sean Spicer has reportedly resigned, following six months behind the podium and getting mocked to death on Saturday Night Live. Though he has suffered many indignities while serving Donald Trump, the New York Times reports that the straw that broke the camel's back was the announcement that New York financier Anthony Scaramucci was being appointed communications director, and thus Spicer's boss. Spicer supposedly thinks that Scaramucci's appointment is a huge mistake and told The Donald so.
Bigly mistake. No one tells Trump "no." Spicer ended up handing in his resignation letter just hours later.
And the Internet is delighted:
For a lot of people, watching Spicer meltdown on camera was one of the few highlights offered by our current administration. It seems unlikely they'll replace him with anyone even half as entertaining. Oh well. Say your goodbyes, with a big old mouth full of gum:
Kind of telling that more of those tweets feature Melissa McCarthy than Spicer, but if you want some highlights of the real guy, CNN put one together.
Are you sad to see him go?