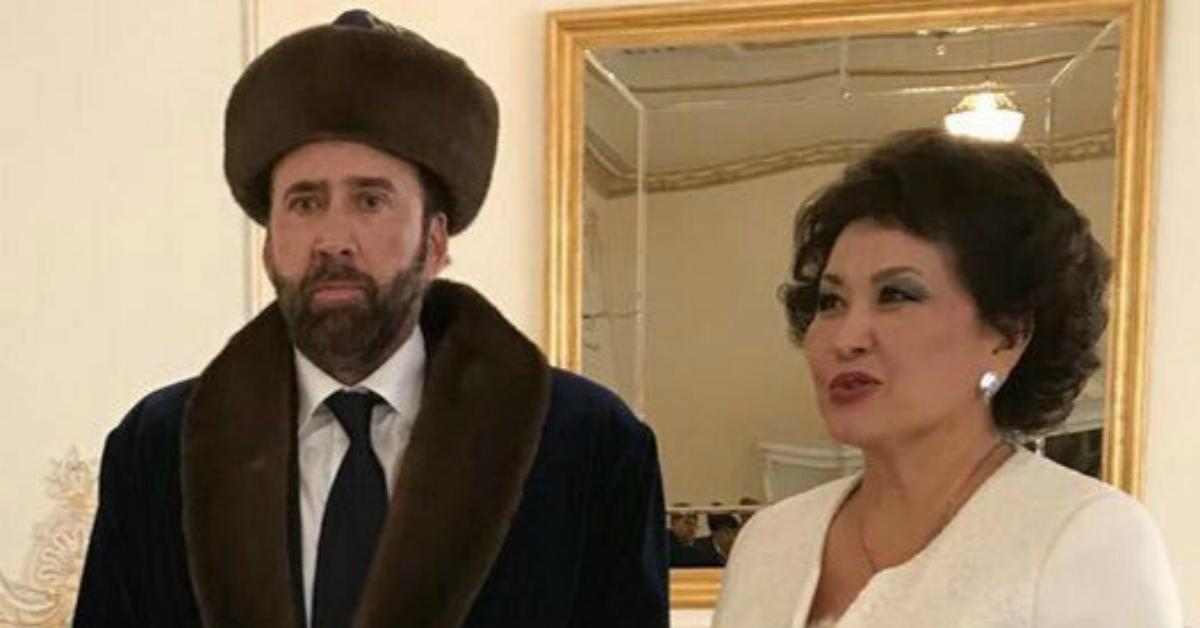 This Weird Photo Of Nicolas Cage In Kazakhstan Is Now A Hilarious Meme
By Mustafa Gatollari
Kazakhstan is still probably best known for Sasha Baron Cohen's 2006 film Borat: Cultural Learnings of America for Make Benefit Glorious Nation of Kazakhstan.
And unless you're a geography buff and an avid student of world history and geopolitical affairs, or are Kazakh yourself, you probably don't know much about the country or would feel the need to ever visit there. And as someone who's ethnically Albanian, I totally get it. People always ask me if I'm related to the Kardashians when I tell them my parents ethnicity. So, yeah.
But putting all of that aside, maybe you want to do business in the country. Or maybe you want to visit it and expand your horizons, which is a good enough reason to travel. But if you are on a cultural tour, ready and willing to take in all of the wonderful experiences a region has to offer, surely you wouldn't pose in a photo like this.
Yes...That's Nicolas Cage in Kazakhstan hanging out with the country's first lady. His reasons for being in the country are unclear.
Twitter, of course, got a kick out of it.
And there were photoshops, as well.
Others just feared for his mental health.
I just hope this isn't for a straight-to-Netflix movie role. Unless there's a new National Treasure movie that's now being set in Kazakhstan.